One of the things I love about music is its complexity and relatability, the way it helps you to not just make sense of life but to add to it too, even if it all it does is lift you up for a moment.
At the end of a long week, the ability of music to transform a moment or a day is a godsend, a lifting of mood and spirit that can transform a dreary Friday, weighted with the stresses and worries of the week, from "just gotta get through it" to "maybe I can dance just a little."
The best part of these five artists is that they combine some heady mood-lifting with lyrics that actually ponder life in a substantial way, giving you blissful escape and existential musing all at once, surely the best way to end any week.
"Help Myself" by Knox Fortune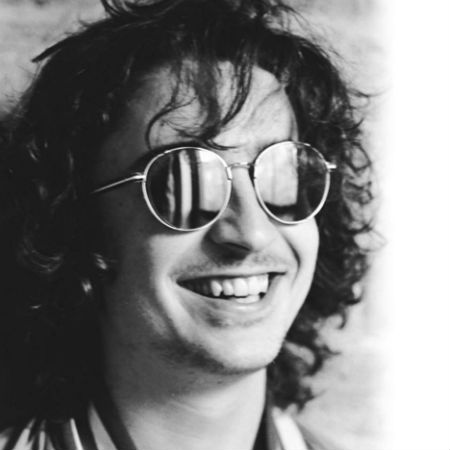 There's an exuberant musical diversity to "Help Myself" from singer and producer Knox Fortune, the voice on Chance the Rapper's insanely-catchy and very popular uptempo song "Up All Night".
It's a reflection of the talent of this artist who, as Sterogum rightly observes, "moves from florid orchestral pop to hard, rhythmic old-school soul."
You can understand why Knox is widely regarded as an up-and-coming artist to watch, someone who can move fluidly from sound to sound, genre to genre, and invest songs like "Help Myself" with a wistful emotional intensity.
He is most definitely one to watch, an artist who has shown with just one song that he is on the cutting edge, capable of blending beautiful music with thoughtful lyrics into eminently listenable and immersive tracks.
"Mesmerize" by STRØM
In a sign that the deep well of musical talent in Sweden is nowhere near close to being tapped, 27 year old STRØM has emerged with a brilliant sound that blends etehreally-light vocals with some hard, dark electronica.
His approach finds full voice, quite literally, on "Mesmerize" which, as Hillydilly notes, is a pleasing bringing together of all sorts of sounds and influences:
"When first listening to this, you will hear electronic-pop tones with a definitively dark undertow, yet, it cannot be confined exclusively to that categorization. If isolated, the delicate falsetto and subtle guitar arrangements from STRØM would work just as well in the indie-folk genre, yet "Mesmerize" is given life through dark, pulsing synths that are punctuated by sharp, stabbing percussion to create a sound that is almost otherworldly."
It very much reflects a Scandinavian musical aesthetic, an enticing mix of light and dark, sweet and bitter, that lends pop music from places like Sweden so much substance and weight, and makes STRØM such an exciting person to keep an eye on.
"Flicker" by Lxandra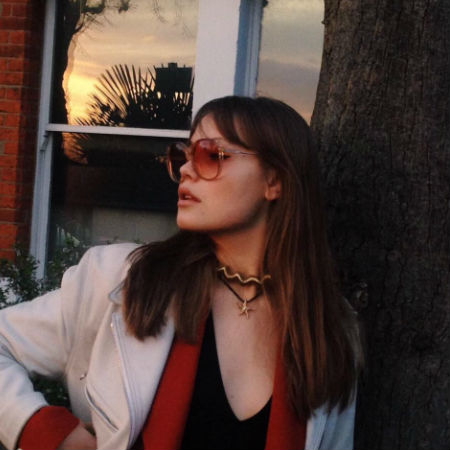 Hailing from the small Finnish island of Suomenlinna, Lxandra is blissfully, fabulously one of a kind.
Possessing an earthy, rich, emotionally-resonant voice, her songs, though possessed of whimsically pop flourishes, are intensely thoughtful pieces, lyrical thoughtful and and pronounced, coupled with music that is both jaunty and suitably dramatic too.
Marrying all these elements is not something that many people would attempt but Lxandra manages it with aplomb creating something singularly different and utterly compelling in the process.
If you're looking for a departure from the musical everyday, then Lxandra is most definitely the artist you have been looking for and should keep listening to over and over.
"Forever" by Refs
It's been a reasonable break between musical drinks for Refs aka Broolyn singer/songwriter/producer Zachary Lipkins but after making a big splash a couple of years back with debut single "Pain Goes Away, but he's back with a deeply soulful uptempo number "Forever".
This is a joyous gem of a pop track, surging forward with a heady, carefree momentum that will quickly wrap you up in its upbeat soul exuberance and belie its lyrical sober context .
Featured on the final season of HBO's Girls, "Forever" is the product of refs trying to challenge the way he makes pop music.
"I think it was Tears for Fears where I was first like, wow, this is incredible music, but it's also pop. That was sort of the bridge to pop music. Then I became invested in, okay, how could I take all these textures and environments that I'm familiar with and that are important to me and that I love and make it available for everybody to appreciate? I wanted to make stuff that I was really proud of, from where I was coming from." (source: The Line of Best Fit)
He can definitely be proud of a song like "Forever" which is about as close to perfect as pop music can get.
"I Want" by Ruby Fields
Life is an altogether complicated, often agnst-ridden beast and you have to suspect that new Aussie artist Ruby Fields has tipped every last existentially-worn bit of it into her giddily upbeat punkish "I Want".
It's a driving piece of guitar-driven uptempo music that never stops for a moment but yet contains all kinds of introspective lyrical moments that give the song a thoughtful centre to all its bright, brash musicality.
"I Want" is an aspirational piece of rock – "I want to be more than my parents' opinion and my ATAR" – an ode to life's possibilities from an artist who's clearly not going to settle for the same old same old.
It's brilliantly good music that captures you instantly and may lead you to make all kinds of life affirming decisions; as life declarations go, you couldn't hope for a better soundtrack.
NOW THIS IS MUSIC EXTRA EXTRA!
With the Eurovision Song Contest done and dusted for another year, one thing many people can agree on is that the winning song "Amar Pelos Dios" by Salvador Sobral from Portugal was a worthy, inexpressibly beautiful and poignant winner.
As you might expect, the covers have already begun to flow with one of the standouts being this lovely rendition by Alexander Rybak who won the contest for Norway in 2009 with the impishly joyful song "Fairytale".
Enjoy and waft away on a raft of delightful loveliness and whimsy …