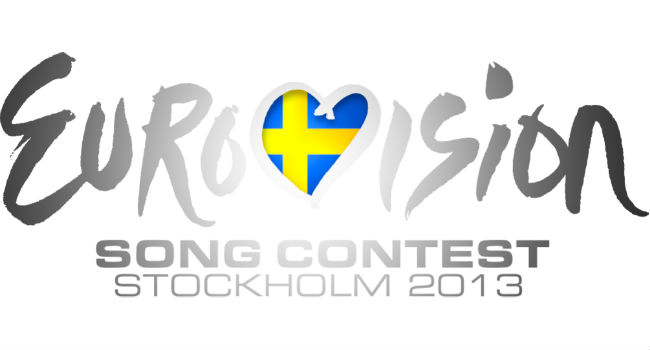 WHAT IS THE EUROVISION SONG CONTEST?
Started way back in 1956 as a way to draw a fractured Europe back together with the healing power of music, the Eurovision Song Contest, or Concours Eurovision de la Chanson – the contest is telecast in both English and French – is open to all active members of the European Broadcasting Union, which oversees the competition.
Each country is permitted to submit one song to the contest – a song which is selected by a variety of means, usually a winner-takes-all competition such as Sweden's renowned Melodifestivalen – which they perform in two semi-finals in the hopes of making it to the glittering grand final.
Only six countries have direct entry into the grand final:
* The Big Four who fund most of the proceedings – UK, Germany, France and Spain
* The host country (which is the winner of the previous year's contest)
* Italy, who didn't take part for many years and was re-admitted in 2011 after a 14 year absence (it was one of seven countries that competed in the first event), making the Big Four the Big Five.
The winner is chosen by a 50/50 mix of viewer votes (you cannot vote for your own country) and a jury of musical figures in each country, a method which was chosen to counter the alleged skewing of votes based on political and/or cultural lines.
Past winners include, of course, ABBA in 1974 with "Waterloo" and Celine Dion who won for Switzerland in 1988 with "Ne partez pas sans moi".
Above all though, the Eurovision Song Contest is bright, over the top and deliciously camp, a celebration of music, inclusiveness and togetherness that draws annual viewing figures in the 100s of millions.
This year's contest will be held in Malmö, Sweden.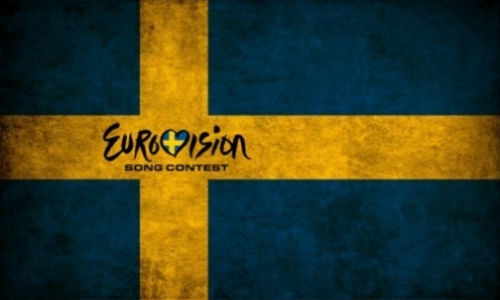 In the six weeks leading up to the grand final on Saturday 18 May 2013, I will be reviewing 5-6 songs each week and giving my unvarnished, unguarded and glitter-coated take on all 39 songs competing for glory in this year's contest.
It will be brutal, it will be camp, it may or may involve copious use of pyrotechnics, key changes and scantily-clad but limber back up dancers (and possibly a stray Ukrainian grandmother or two) but above all, it will hopefully give you some idea of who has the best chance of success at this year's contest.
This week, I preview the last five countries that will be strutting their stuff in semi-final 2 on Thursday 16 May, a glorious pot-pourri of Eurovision ambition, togetherness, chiffon, meaningful expressions and who knowm maybe even a partridge in a pear tree?
Anything's possible in the race to be a part of The Eurovision Song Contest's Grand Final.
NORWAY: "I Feed You My Love" by Margaret Berger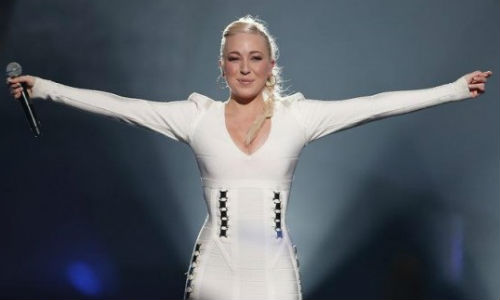 Hailing from Trondheim, Norway, Margaret Berger is one of the queens of Norwegian electropop.
And she brings all of her regal influence to bear on "Feed You My Love" which bristles with thoroughly up-to-the-minute electro-static attitude, pounding beats and all the haunting melody you could want.
It is a gorgeous song, sung with all the verve and poise of an accomplished artist and will catapult, yes catapult I say, Norway well into the top 10, if not the overall winning position.
"Feed You My Love", is one of the few songs on this year's slate that I can actually say, hand on heart, and wind machine at my back, that I actually love.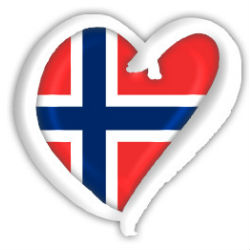 Lyrically I am fairly sure they are trying for an empowering anthem about escaping from your "cocoon" – Margaret takes this all very literally in a stylish white dress that hugs her tighter than a new sleeping bag on a camping trip – and "facing the attack" which is exactly what a good and worthy Eurovision song is supposed to be gunning for thematically.
So boxes ticked there I guess.
But all I keep seeing is an emotionally-inarticulate woman sublimating her love into cooking endless meals which she feeds to her now corpulent lover.
Not a pretty image granted but it's all done in love, and with strobe lights aplenty so how can you fault her?
Frankly it's the one song in this year's pack that is even remotely the heir to last year's winning track "Euphoria", Margaret Berger and hence Norway are in with a real chance.
And don't be surprised if there are snack packs handed out during the performance.
I'm just saying … it would make sense right?
ALBANIA: "Identitet" by Adrian Lulgjuraj & Bledar Sejko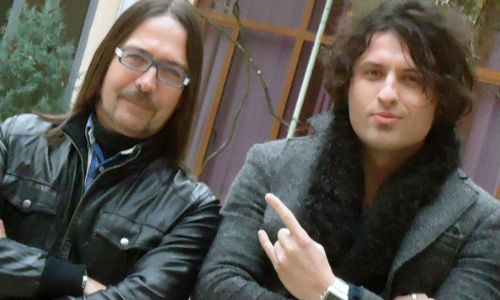 "Identitet" is good old-fashioned chest-thumping, cigarette-lighters/mobile phones in the air rock 'n' roll.
And that is not such a bad thing when ballads reign supreme.
For just as we're slipping into a middle of the road coma, along comes Adrian Lulgjuraj, who comes from Ulcinj in Montenegro and says he feels like a "beast" when he's on stage, and Bledar Sejko, guitar virtuoso to wake up from our musically-induced slumber.
Granted there isn't anything particularly ground breaking about the song, but then there doesn't have to be.
The two men who never met a guitar lick they didn't like, are all about grassroots pounding rock, vivid flame-coloured pyrotechnics, sunglass-necessitating strobe lighting, and the earthy primal feel of music going like, well, a bat out of hell.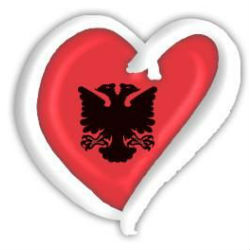 One particularly nice touch, apart from the velvet sleeveless shirt and the melting men in the frypan, is the Albanian folk sound woven through the song.
I know a lot of people love to pillory Eurovision for its embrace of ethnic-rooted songs that are a fusion of new electronic sounds and old world folk but frankly I think that's what one of the things that make Eurovision for me.
It's good to see people rightly embracing who they are since let's face it that's why Eurovision started in the first place.
And it lends "Identitet" just enough personality that it doesn't come off as Bon Jovi-light.
Not of course that there's anything wrong with that right "Beast" … I mean Adrian?
GEORGIA: "Waterfall" by Nodi Tatishvili & Sophie Gelovani
Wait is that Mulan or Ariel I see before me?
No thankfully it's not but it sure sounds like a song from a Disney soundtrack and frankly I wouldn't be surprised if it makes its way onto one of their upcoming releases.
It's all uplifting, sugary-sweet, heartfelt emotions, earnestly sung and while that's hardly a crime, I worry that either Nodi or Sophie will explode with barely repressed emotion all over each other at some point during their performance.
And now that is not a euphemism.
Still, it's unlikely to happen given all the time they spend wandering desolately through the wilderness as far from each other as possible that they will actually find each other.
So any explosions of earnest soaring joy, and there is enough to lift anyone's spirits – a diabetic coma-inducing amount in fact; health authorities recommend you only consume this song in small, carefully proscribed doses – shouldn't affect anyone too much.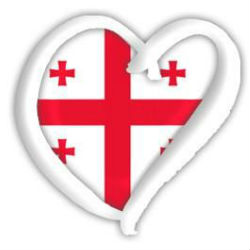 For a duo created solely for Eurovision, Nodi, who won the Georgian version of Idol in 2009, and Sophie, a regular at singing competitions in her homeland – no word alas on how well she does but I imagine rather well; she sings beautifully – have a remarkable amount of chemistry.
That is, of course when they are anywhere near each other.
I have a sneaking feeling that they may choose to stand on opposite ends of the stage emoting fiercely at each other from a distance.
That shouldn't affect how well the song does since it's got douze points-votes written all across it; it is after all crowd-pleasing paint-by-numbers ballad that will surely have mass appeal.
Just give Nodi and Sophie a good pair of sneakers (for the odd flying into each other's arms choreography), an industrial strength wind machine and let the earnestness pour forth.
Like "Waterfalls" really.
SWITZERLAND: "You and Me" by Takasa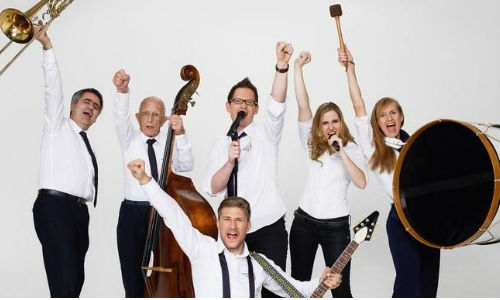 This is fun!
Not an amazingly good, quick-I-must-add-this-to-my-iPod-or-life-will-have-no-meaning song admittedly but fun and lordy do we need ourselves some fun.
They sing the song crammed into one tiny red car, happy as clams (or is that sardines?), smiles, and sunglasses wrapped firmly on their faces, and look like they are having the time of their lives.
And quite possibly they are.
Perhaps they don't get out much – they are after all Salvation Army officers ranging in age from 22 (singer Sarah Breiter who's 22) to 95 (Emil Ramsaur on bass) who originally wanted to call the group "Heilsarmee" which is German for Salvation Army, a name nixed by Eurovision who forbid names with religious or political overtones – and this little jaunt is the most fun they've had in ages.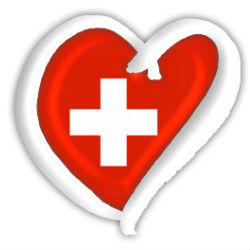 Regardless of the chance it's given the group to get out and cut loose, "You and Me" is a delightfully upbeat bouncy song that will likely have people up and clapping and stomping … and perhaps even checking maps.
You know just to find Takasa who seem unable to stay in the one place for too long.
Takasa, which is supposedly taken from the Swahili word for "clean" or "pure", but which is anecdotally rumoured to be an acronym for the English phrase "the artists known as Salvation Army" according to Wikipedia, are this year's Russian grandmothers.
Quirky, odd, with a catchy though simplistic feel good song which may garner a surprising number of votes.
After all in these times of grim austerity, an infectiously fun, stomp along song about standing together in times of hardship may just strike a chord.
Assuming Takasa can find the arena of course and actually get to perform.
ROMANIA: "It's My Life" by Cezar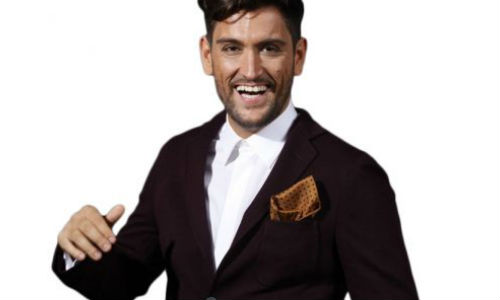 Apparently there are people, many, many people who actually like this song.
Of their own free will. Yes really.
Contrary to expectations, they haven't been paid off, blackmailed or otherwise coerced, nor have they left their hearing aids at home; they actually like this song.
I can only assume some sort of viral madness has seized them temporarily and on the morning after semi-final 2, in the hazy half-light of a Malmö dawn, they will awake, the remnants of a glittery black jacket in their hands, wondering what possessed them?
The greater question surely must be what possessed Cezar.
By all accounts a charismatic, thoroughly amiable and talented operatic singer – he is regarded as one of the leading countertenors of his generation in Romania – Cezar somehow let himself be talked into recording a song so excruciatingly awful that I am sure the dogs and cats of southern Sweden are even now swimming across to Denmark to escape its high pitched wails.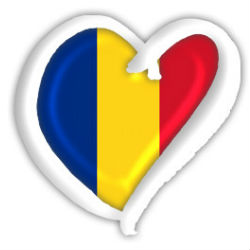 I think I can see what the production team were aiming for.
Great dramatic rock opera, fun costumes, an oversized persona, a return if you like to the Eurovision of old with a song that defies current musical trends and isn't afraid to do so.
If the intention was to rise above the great mass of Eurovision entries, then mission accomplished!
Alas while we all appreciate a bit of camp frippery and over-the-top theatrics, Cezar is likely to end up as an object of ridicule rather the much-admired singer he clearly is.
If I was him, I would be firing my management team, and trying to put this whole sorry affair behind him … but by all means keep your wardrobe person.
The outfit, at least, is fabulous.
* Who gets your vote this week and who will wearing the ignominy of nil point?