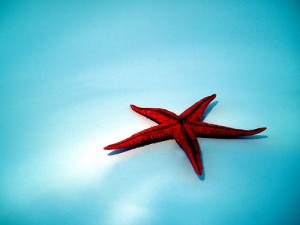 Last week, as my friend Warren and I sat discussing what we had and hadn't enjoyed about the new iteration of Total Recall starring Colin Farrell and former 7th Heaven star Jessica Biel – for the record we liked it much more than many critics did – we started compiling a list of stars who owe their start in the business to a show where the rest of the cast have slid quickly into relative oblivion.
The obvious starting point for such a list of course was Ms Biel herself who started her now ascendant cinema career as Mary Camden in the show 7th Heaven when she was just 14 in 1996. While she stayed with the show till 2006 (it ended just a year later in 2007) – her appearances were increasingly infrequent as time went on – she begin forging a lasting career almost immediately, landing roles in Ulee's Gold in 1997 (for which she won The Young Artist Award for Best Supporting Actress) and I'll Be Home For Christmas in 1998 playing the love interest of Jonathan Taylor Thomas, who was then riding a wave of soon to ebb popularity as Tool Time's resident teen heartthrob.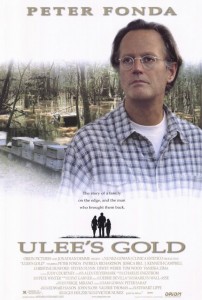 A series of other roles followed, usually during breaks in the filming of 7th Heaven, as did a controversial topless photo shoot for Gear magazine in March 2000, until she landed her first leading role in a remark of The Texas Chainsaw Massacre in 2003. While the film was not much loved by film critics, it did extremely well at the box office and helped Jessica's star to shine that little bit brighter.
OK a whole lot brighter. She's starred in many movies since, is marrying Justin Timberlake, and even performed the role of Sarah Brown in a production of Guys and Dolls at The Hollywood Bowl with the LA Philharmonic Orchestra in 2009.
Clearly she has arrived and in a big way. She has come a long way since she was little Mary Camden and it's safe to say that she will likely continue to blaze a bright trail through the Hollywood firmament.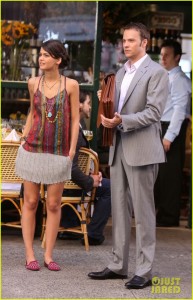 But what sets her apart from Stephen Collins, who was already a respected actor prior to his stint as Jessica's TV dad, Eric Camden, and has worked steadily since, or Barry Watson, who has gone on to roles in shows like Samantha Who? or Gossip Girl? Or even the blond heartthrob of the family, David Lee Gallagher (Simon Camden) who has been acting since childhood and has starred in movies like Super 8, and TV shows like The Vampire Diaries.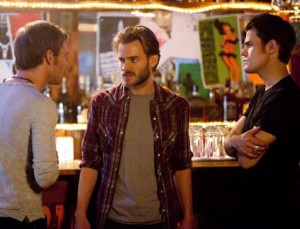 They are hardly washed-up has beens trying to eek out a humble living at the nether regions of stardom's glow, and have the sort of careers many wannabe actors would crave.
Yet none of them has reached Jessica Biel's heights.
Now the purpose of this post isn't to necessarily dissect why Jessica Biel, or anyone else for that matter eclipses the fame of their former co-stars. Perhaps Jessica Biel is more driven or simply got noticed at just the right time or has that "x" factor that the others lack? Who really knows, and frankly since I am neither in her brain nor those of her former co-stars, or the people who gave them work, it'd be nigh impossible to guess.
Suffice to say, she has leaped ahead of the people in her former TV family, both in the scope of the work she does, and the fame she has accrued. But she's not alone, with the phenomenon being observed among other stars who have grown far beyond the small screen roots of their early acting career.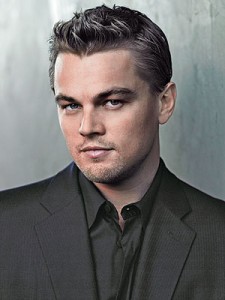 Take Leonard DiCaprio for instance.
His meteoric rise to the top of the Hollywood food chain began with a recurring role in the late 1980s – early 1990s sitcom, Growing Pains – after starting life in front of the camera in commercials and a recurring role in the soap Santa Barbara – and while he was only in the show for one season as foster kid Luke Brower, he made enough of an impact in that short space of time that many people think he was in the show for much longer.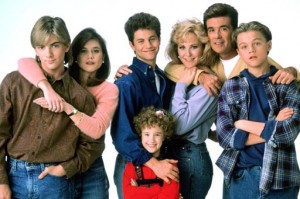 That's the mark of a star in waiting. While little is heard these days of the other cast members – apart from the pronouncements by right wing activism of then teen heart throb, now conservative social commentator and pastor, Kirk Cameron – Leonard DiCaprio has risen up the celebrity ranks in leaps and bounds.
He did this by quickly sidestepping into movies and again was noticed for all the right reasons in movies like What's Eating Gilbert Grape? (1993) and Marvin's Room (1996) but really hit the big time with all conquering cinematic hit, Titanic in 1997 as ill-fated Jack Dawson who risks all to save his newly found lady love, Rose (Kate Winslet).
Teenage girls and gay men everywhere swooned, box office receipts burgeoned but most importantly Leonard showed he had the acting chops to take on any role and make it his own.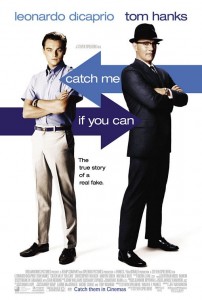 He has parlayed this success into dramatic and commercial successes like Catch Me If You Can and Gangs of New York (which marked the beginning of a fruitful working partnership which also includes The Aviator and the soon to be filmed Wolf of Wall Street), both in 2002, and Inception in 2010.
There is no denying that he is the breakout star of the sitcom, which I think we can largely attribute to his charismatic presence and acting chops, but whatever the reason for his rise to stardom, he has certainly left the early years of Growing Pains far behind him.
It's a pattern repeated by the likes of Joseph Gordon Levitt, who has leaped to become a darling of the paparazzi, I think, on the strength of a gift for both real passion and believability to his roles from Third Rock From the Sun (which to be fair also starred the amazingly talented and critically lauded John Lithgow) to movies like Brick, 500 Days of Summer and the soon to be released Looper.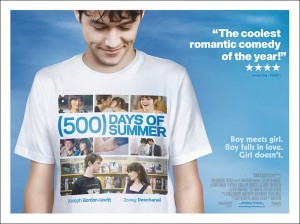 And Jason Batemen, who parlayed early fame on 1980s and 1990s sitcoms like It's Your Move and The Hogan Family, where he flashed his magnetic smile at every opportunity, into a movie and TV career, most notable for the single camera sitcom Arrested Development which will be back on screens in 2013 courtesy of Netflix after being cancelled back in the mid 2000s.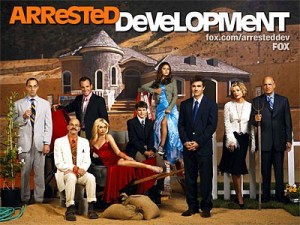 All of these people, and countless others besides had that extra something, whatever it was, that took them far beyond where they began their journey to film and television stardom, and while they may have starred with other notable names at the time, they're the ones who, for whatever reason have endured, and taken their place in the pop culture firmament, while other shining lights have faded, flickered out or died.
It will be interesting to see which of today's sitcom or drama stars make a similar leap and outshine those with whom they started their rise to the top.
I will be watching eagerly.