Mickey Mouse is back in the house my friends and I couldn't be happier!
After spending much of my childhood glued to the Wonderful World of Disney on Sunday nights way back in them thar olden days – otherwise known as the 1970s – and relishing the myriad of programs on offers which included everything from movies like The Parent Trap to Pollyanna, Herbie the Lovebug to cartoon starring Goofy, Donald Duck, Chip 'n' Dale and of course Mickey Mouse, I gradually grew away from Disney.
As did it seems many people with Disney falling out of favour for a while.
With a resurgence in the late 1980s under new CEO Michael Eisner, Disney was back front and centre in the fast flowing current of the zeitgeist, with movies like Who Framed Roger Rabbit? and The Little Mermaid proving very popular at the box office, alongside more adult offerings courtesy of Miramax which "The Mouse House", as it is fondly known, acquired in 1980.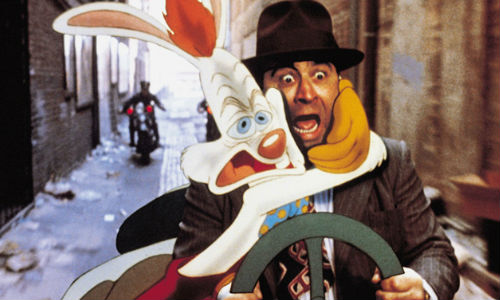 But curiously absent among all this new success was Mickey Mouse, the iconic face of Disney ever since his first cartoon short Steamboat Willie in 1928, who was featured in only three films since 1980.
Relegated to appearances in preschool television on the Disney network, and largely stripped of his early mischievous persona, Mickey appeared destined to be a symbol of this now sprawling entertainment empire, and not much else.
But conscious of the fact that Mickey was no longer registering on the radar of the younger generations, Disney has embarked on a series of 19 short films (which will take place in an assortment of cities round the world such as Tokyo, Venice and New York) in partnership with Paul Ruddish (Powderpuff Girls), all of which are rendered in a gorgeous 1930s art deco style that recalls the look of the original Disney shorts.
This is what Disney had to say about the envisioned series of short, which will begin appearing on its network of television channels from 28 June this year:
"Produced in 2D animation, the design esthetic for the Mickey Mouse cartoon shorts reaches back almost 80 years and borrows reverentially from the bold style of his 1930s design, but not before adding a few contemporary touches. Designs for other characters have a similar approach, favoring a "rubber-hose" cartoon style for more exaggerated animation. Background designs closely reflect the graphic design sense of 1950s and 1960s Disney cartoons. And for those true eagle-eyed Disney fans, the production team has also included the occasional homage to other icons from the storied Disney heritage." (source: slashfilm.com)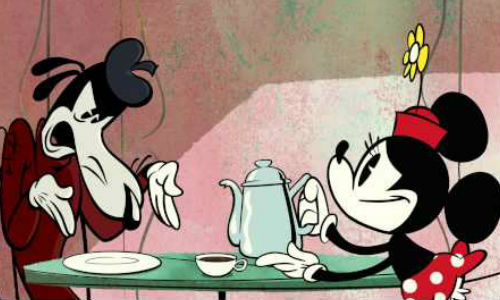 The first film in the series, Croissant de Triomphe, has been released in preview form, and features Mickey frantically driving across Paris on his trusty Vespa overcoming a host of obstacles to restock Minnie's cafe with much needed croissants.
It is whimsical and delightful with an inspired out-of-the-box visual look and feel, and is yet another sign that Disney, fresh from its Oscar win for Paperman, is at the top of its creative game.
I can't wait for the rest of the shorts to be released.
*Click on the image below to watch Croissant de Triomphe. (Thanks to disney.com.au and grizzlybrice via slashfilm.com)