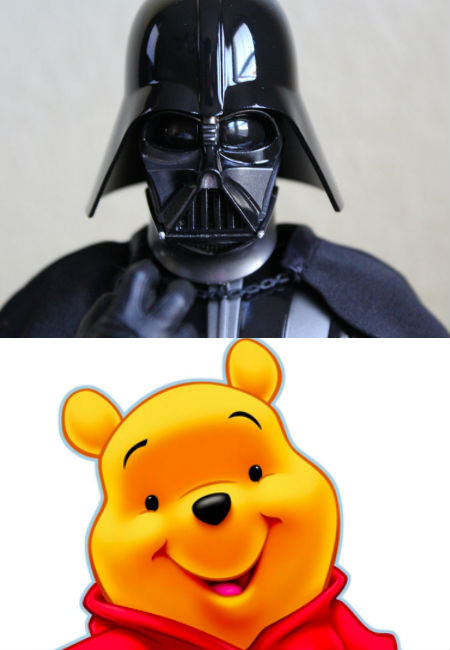 If there are two enduring pop culture influences in my life, that have sustained and delighted over the years in almost equal measure, it is Star Wars and Winnie the Pooh.
So with that in mind, you can likely imagine my great delight when I discovered, via Huffington Post, that an immensely talented and highly regarded voice actor by the name of Jim Cummings, who has voiced not only Winnie the Pooh and Darkwing Duck but also Taz Devil and characters from Shrek and Aladdin, had acted out a pivotal scene at ConnectiCon 2013 from Star Wars (1977) voicing Darth Vader as if he had been inhabited by the "aw shucks" spirit of the always loveable Winnie the Pooh.
With fellow voice actor Lauren Landa reading many of the other parts in the scene, save for Darth Vader's second-in-command Daine Jir whose voice, thanks to Cummings, sounded uncannily like '90s cartoon favourite Darkwing Duck, this is a pop culture lover's dream clip, a post modern reworking of a classic that is gloriously pleasing in all its ways.
And if you never thought you'd hear Darth Vader utter the gently exasperated phrase "Oh bother …" then here's your chance!
(Huge thanks to Ian James who uploaded this to YouTube – check out his amazing photography page at Art47.com)