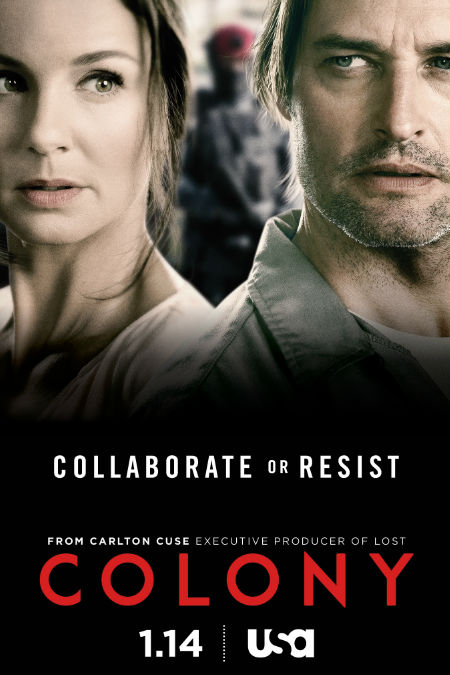 SNAPSHOT
From executive producers Carlton Cuse (Lost) and Ryan Condal (Hercules) comes USA's newest, highly-anticipated drama COLONY. Set in the very near future, COLONY centers on one family's struggle to survive and bring liberty back to the people of an occupied Los Angeles. SAG winner Josh Holloway (Lost) stars as former FBI agent Will Bowman and Satellite Award winner Sarah Wayne Callies (The Walking Dead) stars as his wife, Katie, in the series which takes place in a dangerous world of divided ideologies.

While some choose to collaborate with the occupation and benefit from the new order, others rebel and suffer the consequences. After being separated from their son during the invasion, Will and Katie are willing to do whatever is necessary to be reunited with him. Thus, when the powerful Proxy Snyder (Peter Jacobson, House) offers Will a chance to get his son back if he will collaborate with the occupational government, Will and Katie find themselves faced with the toughest decision of their lives. They will have to go beyond whatever they thought possible, risking their lives and their relationship to protect their family (synopsis via official website (c) USA Network)
It usually only when the rubber well and truly hits the road, when the smallest of decisions come with potentially large, life-changing ramifications, that the average person finds out what they're really made of.
Of course, we would all like to think we will unhesitatingly choose the better angels of our nature, and defer to the greater good but when push come right royally to shove, those idealistic aspirations don't always come to fruition.
In Colony, the people of Los Angeles are faced with just such a diabolical choice – fight for their rights, the ones lost with their now-dead democracy, or look after number one and collaborate with a ruling dictatorship, which may or may not be backed by creatures not of this world.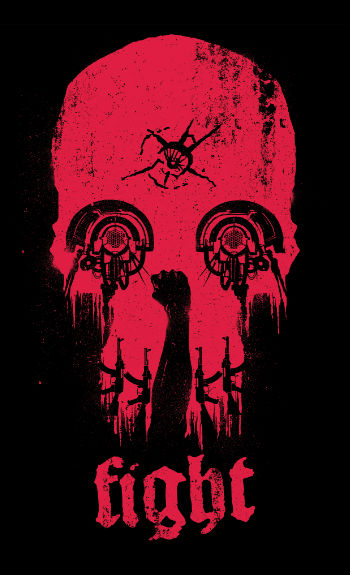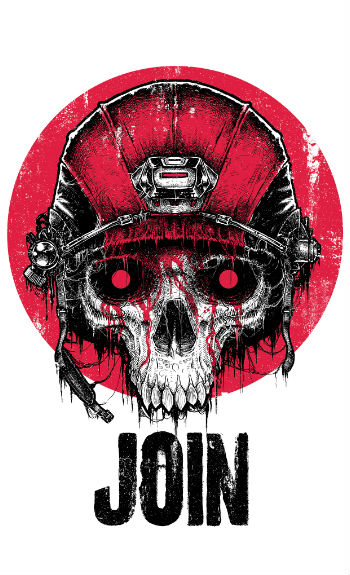 Carlton Cust is at pains to point out, in this case to EW, that Colony is less about the invasion taking place and who may be behind it, and more to do with its consequences, and the invidious position it puts otherwise good people in:
"The story of colonization is really an espionage thriller with a sci-fi backdrop … If you look at the history of the world, almost every country has either been a colony or a colonizer. The social dynamic of one group of people having absolute power over another group of people is something we wanted to explore. We wanted to find a contemporary way to do that."
The reality is that even though we'd like to think we we would stay true to our principles and ideals, the odds are that many of us would cave and fall in line with the prevailing powers that be.
It's not a pretty scenario but as history has shown repeatedly, a sadly realistic one.
It will be fascinating to see it play out in a contemporary setting, but as these beautifully-designed posters show, the basic principles of propaganda remain essentially the same.
They remind us that when it comes to making a choice in an impossible situation, there is really an easy or inconsequential answer.
Colony premieres on USA on 14 January 2016.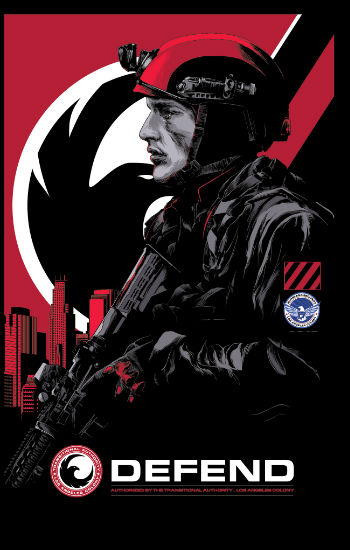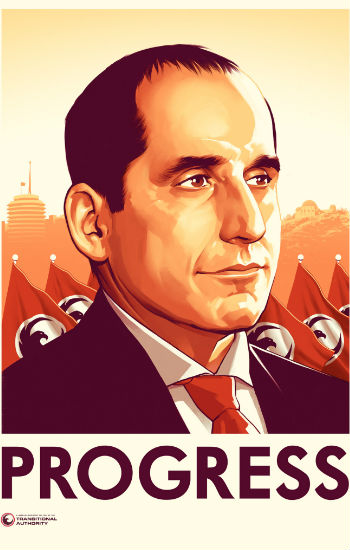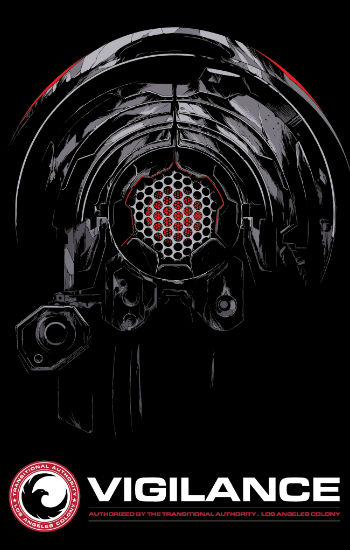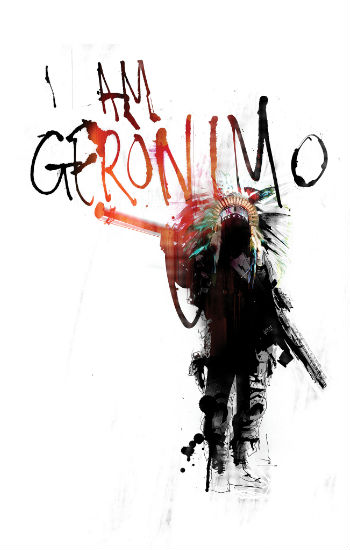 And here's the trailer to Colony … which side will you choose?