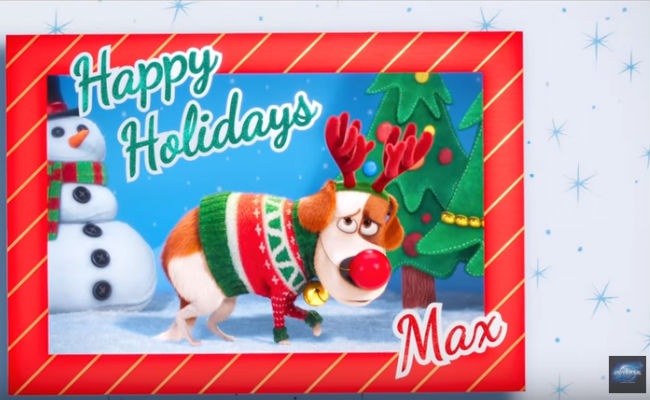 SNAPSHOT
Comedy superstars Louis C.K., Eric Stonestreet and Kevin Hart make their animated feature-film debuts in The Secret Life of Pets, which co-stars Ellie Kemper, Lake Bell, Jenny Slate, Bobby Moynihan, Hannibal Buress and Albert Brooks. Illumination founder and CEO Chris Meledandri and his longtime collaborator Janet Healy produce the film directed by Chris Renaud (Despicable Me, Despicable Me 2), co-directed by Yarrow Cheney and written by Brian Lynch and Cinco Paul & Ken Daurio. (synopsis via Screen Relish)
I have a niece who loves animals.
LOVES THEM.
And after watching the original teaser trailer for The Secret Life of Pets, she is totally and absolutely in love with this film.
Being 6 years old, she is convinced that September 2016 when the film is due for release is a million years away; but she's not alone – her mum and I are similarly wishing that it was tomorrow and not 9 months away.
To tide over we impatient Christmas-loving animation-adoring moviegoers, Universal has released a seasonal teaser trailer that features pets being made to wear all kinds of horrible ugly Christmas sweaters and pose for the obligatory festive photo.
Let's be honest – we love having these photos taken way more than they do and the teaser trailer does a beautiful job of showing exactly how pets deal with all the poking and prodding and posing.
It's absolutely gorgeous and I'm back to wishing September was like, well NOW.
The Secret Life of Pets opens 8 July 2016 in USA and September 2016 in USA.