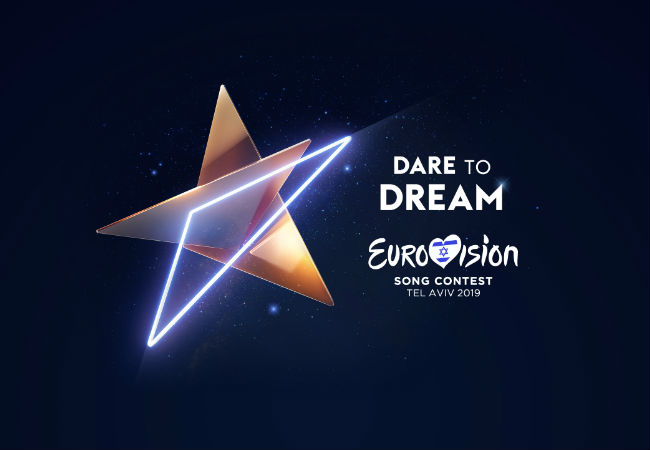 What is the Eurovision Song Contest?
Started way back in 1956 as a way of drawing a fractured Europe back together with the healing power of music, the Eurovision Song Contest, or Concours Eurovision de la Chanson – the contest is telecast in both English and French – is open to all active members of the European Broadcasting Union, which oversees the competition.
Each country is permitted to submit one song to the contest – a song which is selected by a variety of means, usually a winner-takes-all competition such as Sweden's renowned Melodifestivalen – which they perform in one of two semi-finals in the hopes of making it to the glittering grand final.
Only six countries have direct entry into the grand final:
* The Big Four who fund most of the contest – UK, Germany, France and Spain
* The host country (which is the winner of the previous year's contest)
* Italy, who didn't take part for many years and was re-admitted in 2011 after a 14 year absence (it was one of seven countries that competed in the first event), making the Big Four the Big Five.
The winner is chosen by a 50/50 mix of viewer votes (you cannot vote for your own country) and a jury of music industry professionals in each country, a method which was chosen to counter the alleged skewing of votes based on political and/or cultural lines when voting was purely the preserve of viewers at home.
Past winners include, of course, ABBA in 1974 with "Waterloo" and Celine Dion who won for Switzerland in 1988 with "Ne partez pas sans moi".
Above all though, the Eurovision Song Contest is bright, over the top and deliciously camp, a celebration of music, inclusiveness and togetherness that draws annual viewing figures in the hundreds of millions.
This year's contest will be held in Tel Aviv, Israel.
FRANCE: "Roi" by Bilal Hassani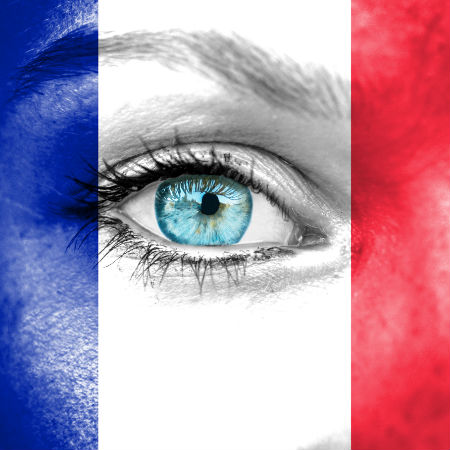 THE ARTIST
It makes perfect sense in our hyper-connected digital age, that Bilal Hassani, who is not yet 20, would be a YouTube star, and a graduate of a reality TV singing competition – The Voice Kids, where he was eliminated during the so-called "battle rounds", a holy double that all but guarantees him a huge and loyal following.
Fortunately, he is more than his bubbly videos, a young gay man who came out in 2017 just before heading off to Pride, possessed of a magnificent voice (he tackled Conchita Wurst's Eurovision-winning song "Rise Like a Phoenix" on The Voice Kids) and a profile that has seen him dubbed as one of "30 LGBT+ [people] who move France" by LGBT magazine Têtu.
As is the way of many Eurovision entrants, he began singing lessons while still in the womb – OK, not quite; when he was five which confers on, at the very least, prodigy status – raised with the music of Freddie Mercury, David Bowie and Michael Jackson, influenced by the music of Mariah Carey and Whitney Houston, and attracting the attention of Janet Jackson and Aya Nakamura for covers of their songs "Made For Now" and "Djadja" respectively, Hassani is, inspired by Loreen's win in 2012, a man destined for Eurovision greatness.
Dreams, however, as life sometimes cruelly teaches us are one thing and reality quite the other – does Hassani have what it takes to turn the former into the latter?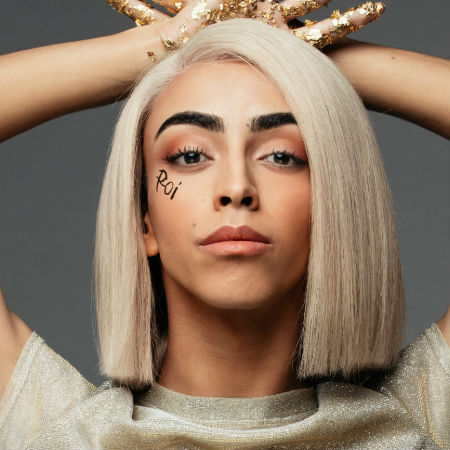 THE SONG
"Roi", which translates as "King", is the perfect song for a performer with an innate ability to channel deep and enduring emotion into his songs, and a profound commitment to the message of a track written by Madame Monsieur, who represented in last year's contest.
Described in his Eurovision bio as a meeting of "urban pop [and] the great tradition of the French chanson", "Roi" is sung in a mix if French and English, a beautiful song that can't help but tug at the heartstrings.
Even more importantly, it sounds like a winner, a song with presence and power; perhaps not quite as much as "Rise Like a Phoenix" but with the right performance, and there's no doubt that Hassani has it in him and then some, this song could see France do very well, and perhaps even come close to winning Eurovision.
Ot let's be honest, win the damn thing because who doesn't love an empowering chanson?
GERMANY: "Sister" by S!sters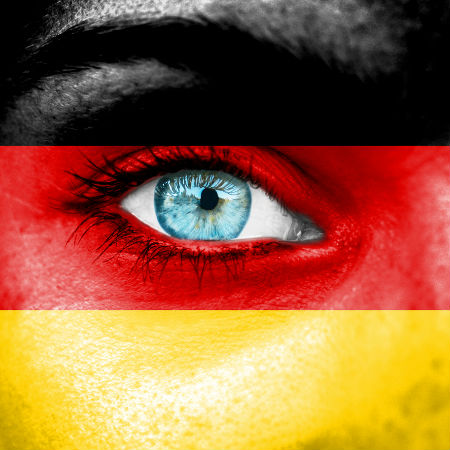 THE ARTIST
I hate to break it to you that S!sters are not even close to genetically bonded together but rather the pop union of Carlotta Truman (19) and Laurita Kästel (26) who have enjoyed success as solo artists and in groups after starting singing at, yes, you guessed it, a very young age. (Goodbye building blocks and dolls, hello pentatonic scales!)
The winners of Unser Lied Für Israel, Germany's national Eurovision selection show, both Truman and Kästel have found success on reality TV singing competitions with the former making it big on Das Supertalent and The Voice Kids, and the latter on Kiddy Contest, Star Search and The Voice of Germany.
So while they may not be sisters in the biological sense, they have trod remarkably similar paths to get to this point, with both of them also working independently with established artists like Alex Christensen (Truman) and Lena (hello, Eurovision link!), Stefanie Heinzmann and Sarah Connor (Kästel).
All this synchronicity is heartwarming, and inestimably good good for the Eurovision bio soul but will it spur them onto glory in a contest which, while warm and fuzzy in a sense, is also dedicated to, rather unsentimentially and somewhat Darwin-ianly, finding a winner?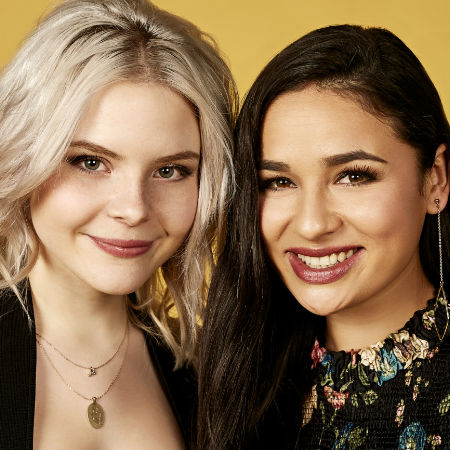 THE SONG
The song has a certain singability, it's true but their voices don't exactly mesh together as flawlessly as you might hope for, and while it builds into something somewhat compelling with an indefinable earworm quality, especially with the requisite key change, it never really gathers a head of steam.
To be honest, for all its euphoric bombast in the final chorus burst, and it does go for broke all while oddly applying the brake and never quite fully breaking loose, "Sister" really does have much enduring presence.
Sounding like a reject from a Disney soundtrack, which is both a good and bad thing depending on your love of Mouse House musicals, the song feels like it should be a big, majestic song that sweeps everything before it.
But while it kind of goes there, it never fully commits and will likely see Germany do well but not spectacularly, keeping them safe from hosting, which they haven't had to do since 2011.
ISRAEL: "Home" by Kobi Marimi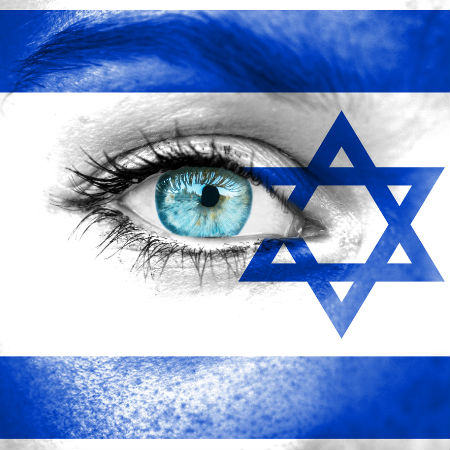 THE ARTIST
Winner of the sixth season of realty TV singing competition, HaKokhav HaBa (Rising Star), Kobi Marimi hails from Ramat Gan, a city east of Tel Aviv which is, you may be interested to know (or you may not, in which case, as you were) is home to one of the world's major diamond exchanges.
In the light of that somewhat fascinating fact, I could segue to say that he will be therefore sparkle on stage, but I'm a glassy guy and this is a professionally put-together blog, so that clearly won't happen; what is definitely worth noting is that the artist, of Iraqi-Jewish descent, has both studied acting, appearing in a number of plays including The Comic Illusion and Prayer, and sung with the Israeli Opera in the role of Natan in Messiah Now.
So we're talking some serious talent at work here.
His win in HaKokhav HaBa simply confirmed his talent and tenacity to make his mark in his chosen profession, and opened the door to becoming Israel's representative at this year's contest, and according to his Eurovision bio, being anointed as "Israel's sweetheart".
You may swoon now …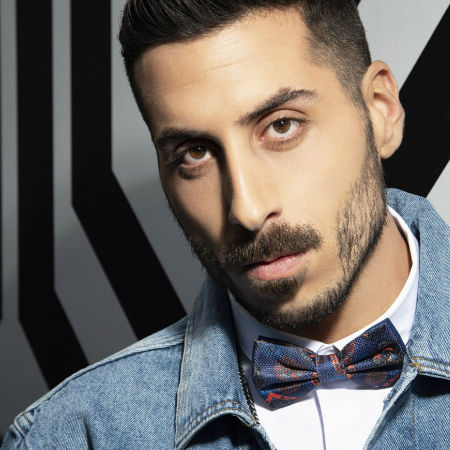 THE SONG
Dreamy looks aside, Marimi has some vocal ability on show, all the more impressive when you consider, again from his Eurovision bio, that he "had no real professional music experience until he decided to participate and compete in the hit reality show Rising Star."
So vocally he knocks it reasonably well out of the park.
The problem is the song which, while lovely and uplifting, lacks any real presence; the moment it's over, it's as if it never really existed.
On paper, it's perfect material for Eurovision, but it never really elevates itself beyond cookie cutter ballad, meaning that Israel shouldn't worry about unpacking the Eurovision stage next year and simply put it on Ebay when this year's contest has run its course.
ITALY: "Soldi" by Mahmood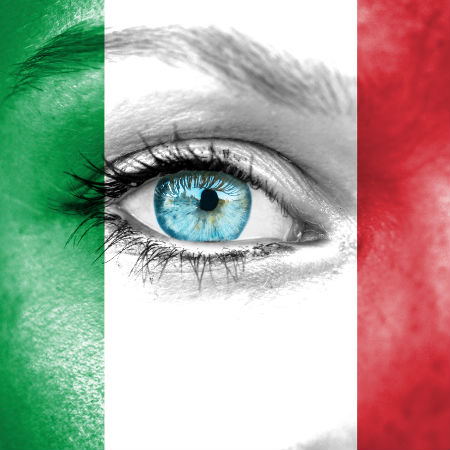 THE ARTIST
Emerging into prominence after competing in the sixth season of Italy's iteration of The X Factor, Alessandro Mahmood, sealing the deal when he won the Sanremo Music festival, thus conferring on him the right to compete in Eurovision.
Born in Milan to an Italian mother and Egyptian father and raised in italy, Mahmood, and yes that is his Madonna-like stage name, has collaborated with the likes of rapper Fabri Fibra, pop singer-songwriter-actor Michele Bravi and composer-pianist-electronic producer Dardust, with whom he worked on "Nero Bali", a hit single by Elodie and Bravi.
He followe dup all this selfless work for others with the release of his debut EP Gioventù Bruciata in 2018, which by this year, managed to turn itself into an entire album, which fittingly, debuted at #1 in the FIMI/GFK Chart.
So success piled upon success it seems; but as we all know this doesn't automatically confer pixie dust upon an entrant so is Mahmood in with a chance at Eurovision?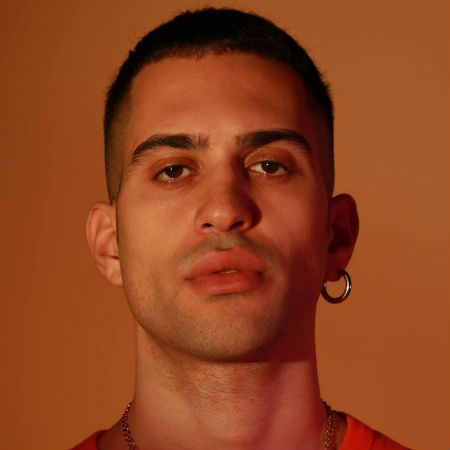 THE SONG
Oh hell yeah.
"Soldi" is brilliantly infectious, goosebump-inducingly good with an insistently-catchy beat, some nifty production flourishes and agile vocal machinations that are technically adept as they are emotionally-resonant.
It zips along at a pleasingly upbeat pace for the most part, only dipping down in intensity in the affecting bridge which offers a quiet moment of reflection in this mid-tempo pop gem.
The song has the lot and stands a real chance of winning the competition for Italy, especially if Mahmood delivers a standout performance which he shows every indication of being able to do.
SPAIN: "La Venda" by Miki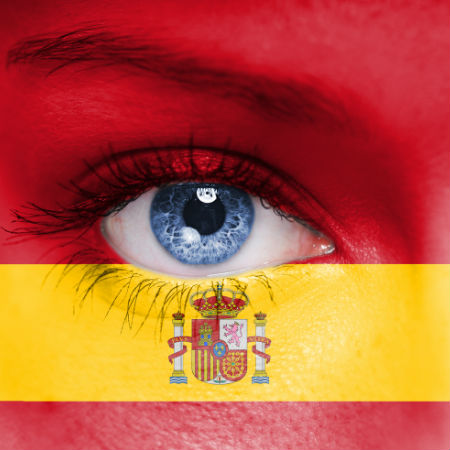 THE ARTIST
Tempting thought it might be to break out into "Oh Miki, you're so fine!" since, well, he is, we will restrain and keep solely to the facts (while mentioning that his smile alone should garner him douze points if there is any justice left in the world).
Hailing from Terrassa, Spain, Miki Núñez finished in sixth place in the reality television talent competition Operación Triunfo, which translates to Operation Triumph, a titular aspiration that Miki alas failed to fulfill.
What he has managed to do, despite coming from a non-musical family, is train himself in a variety of musical instruments, the mastery of which has given the musical skills and vocal dexterity to acquit himself on an array of TV talent shows.
But it's not the bright lights of TV that has captured his heart.
He also spent close to a decade on the road with the cover band Dalton Bang, whose mix of Catalan rumba and Latin percussion gave its devoted audiences, so Miki's breathelessly-enthusiastic Eurovision bio assures us, the sense that they "were attending a fiesta".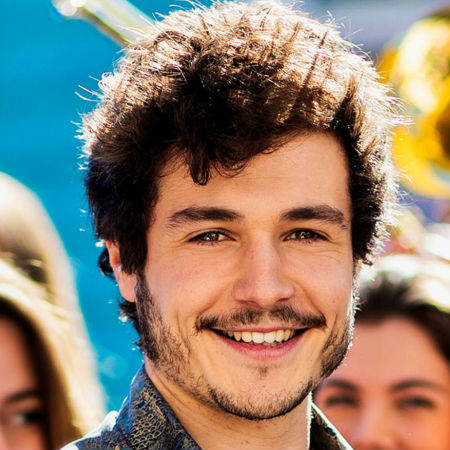 THE SONG
You can sense that heady party atmosphere in "La Venda", a gorgeously-bouncy song that, and for this we thank the Eurovision bio, which seems to really like the guy, once again, calls on people to celebrate their gifts.
It sends this very Eurovision-appropriate message through a dance beat that starts out full bore and only gathers steam thereafter.
"La Venda" is bright, shiny, uplifting and infinitely danceable, suffused with the kind of joyful with which the fans of Dalton Bang will be long familiar.
So throw your hands in the air like you just don't care because goddamn it that's what the song was written for; it may get Spain a top berth but by god, we will have once dance of a celebratory boogie on the way through the grand final.
UK: "Bigger Than Us" by Michael Rice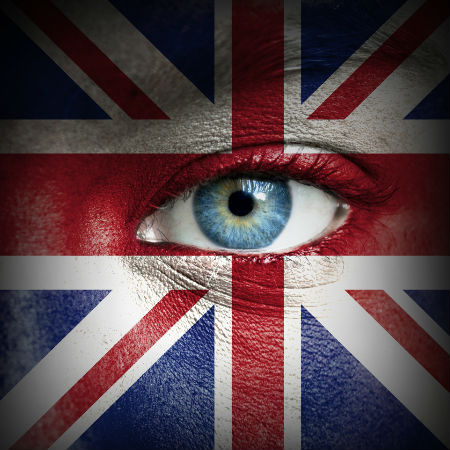 THE ARTIST
Barely into his twenties, Michael Rice may not have Miki's sort of bad boy smile but he has cornered the market in boy next door good looks and charm.
Growing up in Hartlepool in northeast England, where he worked at McDonalds, a well known hot bed of musically-creative innovation – no, not really but their hash browns are pretty damn good – Rice caught the performing bug early, busking on the street with his grandmother acting as chaperone.
Not every busker gets noticed online but Rice did, with his videoed cover of a Years and Years song going viral, leading to participation in the BBC entertainment show All Together Now, which he won, garnering a £50,000 prize which, and this is just perfect given its Mothers Day tomorrow (in Australia, anyway) to his mum's The Waffle and Crepe Shack.
Awwww … seriously, what a lovely guy.
But an artist cannot live on rewarding his mother alone, and Rice is currently in the studio working on his debut EP, and you may have noticed, representing the UK at a small singing contest called Eurovision.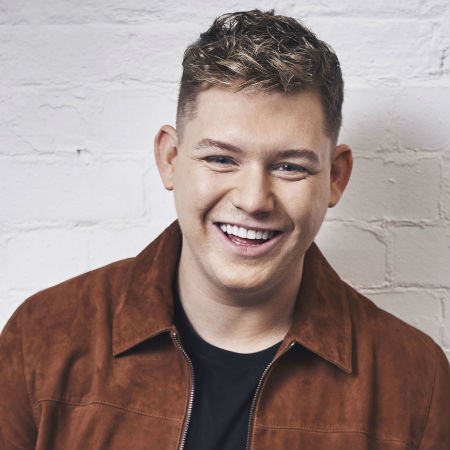 THE SONG
While it's unknown if he'll be holding a crepe or waffle on stage, he will be cloaked in a whole lot of cheese while he performs.
That may sound a little harsh, especially since it would be nice to reward someone who loves his mum as much as he does with bon mots and accolades, but "Bigger Than Us" is as cookie cutter as it comes, a song that sounds like it was assembled solely to win Eurovision.
It's decked out in an inspirational melody and lyrics that are so encouraging that if you're not contemplating scaling Mt. Everest by the end of the song, you're clearly not paying attention.
Sure, it's an inoffensively nice song but that's the best that can be said about a track that is all calculation and formulaic performance (which includes some Rick Astley-like arm twirling which is, admittedly, pretty impressive), consequently lacking in any real kind of distinctive personality.
Look for the UK to sink without much a trace once again, a pity since Rice clearly has poured his heart and soul into the song; alas, that's simply not enough.
EUROVISION EXTRA EXTRA!
Rehearsals are well underway with Estonia, Belarus (my favourite thus far), Australia and Iceland really delivering the goods on day 5 …
Check them out.