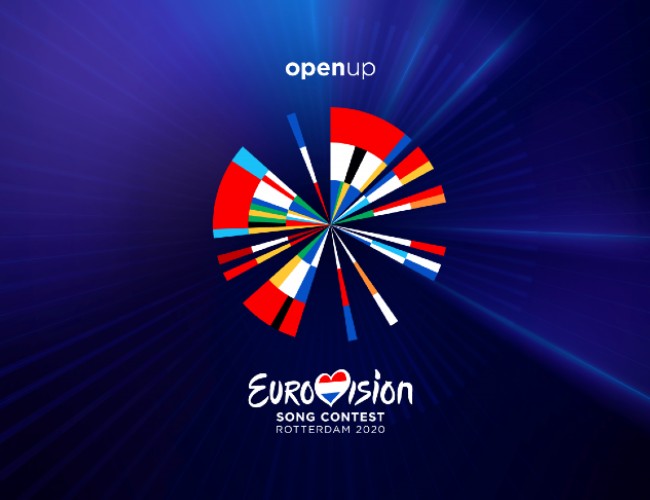 This is normally how I begin these review posts …

What is the Eurovision Song Contest?
Started way back in 1956 as a way of drawing a fractured Europe back together with the healing power of music, the Eurovision Song Contest, or Concours Eurovision de la Chanson – the contest is telecast in both English and French – is open to all active members of the European Broadcasting Union, which oversees the competition.
Each country is permitted to submit one three-minute song to the contest – a song which is selected by a variety of means, usually a winner-takes-all competition such as Sweden's renowned Melodifestivalen – which they perform in one of two semi-finals in the hopes of making it to the glittering grand final.
Only six countries have direct entry into the grand final:
The Big Four who fund most of the contest – UK, Germany, France and Spain
The host country (which is the winner of the previous year's contest)
Italy, who didn't take part for many years and was re-admitted in 2011 after a 14 year absence (it was one of seven countries that competed in the first event), making the Big Four the Big Five.
The winner is chosen by a 50/50 mix of viewer votes (you cannot vote for your own country) and a jury of music industry professionals in each country, a method which was chosen to counter the alleged skewing of votes based on political and/or cultural lines when voting was purely the preserve of viewers at home.
Past winners include, of course, ABBA in 1974 with "Waterloo" and Celine Dion who won for Switzerland in 1988 with "Ne partez pas sans moi".Above all though, the Eurovision Song Contest is bright, over the top and deliciously camp, a celebration of music, inclusiveness and togetherness that draws annual viewing figures in the hundreds of millions.
But of course, with the Eurovision Song Contest 2020 cancelled, like so many other things this year, by the viral threat of COVID-19, no one will be singing their songs all together in front of a huge crowd in host city Rotterdam, and we will have to make to do with weekly Eurovision Home Concerts and a recently announced replacement for the grand final show Eurovision: Europe Shine a Light which will "honour the 41 selected songs for Eurovision 2020 in a non-competitive format."
The decision to cancel the show is sad but makes perfect sense in the current situation; still, it begs the question, is there any point reviewing the already released songs for this year's contest?
I decided "YES", partly as a way of giving the songs and their artists their due and their moment in the Eurovision – many of the singers will be back next year but not the songs with rules prohibiting the same song being submitted again by a country – but also to keep alive that sense of Eurovision fun and artistry which for many of us makes this time of the year so very special.
So grab your glitter, fire ip the wind machine, gather together your appreciative hosting superlatives and enjoy these song reviews, the first of seven such posts, which are written as if the contest was still happening.
IRELAND: "Story of my Life" by Lesley Roy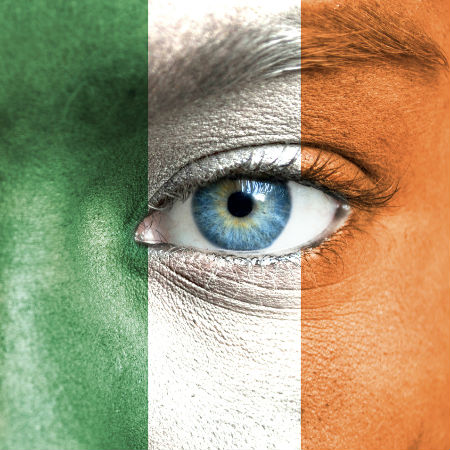 THE ARTIST
It is always fascinating to see the songwriter behind the well-known artists step out and claim the spotlight for their own.
Lesley Roy, who lives with her American-born wife in New York City – she splits her time, during more normal non-COVID-19 times at least, between Ireland and the United States – is just such a person, having penned hits for artists including Adam Lambert, Miss Montreal, Medina, Jana Kramer, Marlee Scott and Deorro.
To be fair, she released her own album, Unbeautiful, in 2009 on Jive Records, so having attention on her is no new thing, but has concentrated since then on being the Cyrano de Bergerac for other artists in what her Eurovision bio terms a "prolific" career.
Now, however, she is back where she once was, readying herself to sing a song on behalf of the Irish Republic which she says "changes the game as far as Ireland and the European song competition goes – ThisIsPopBaby are injecting a fresh, fun vision that encapsulates a modern Ireland."
THE SONG
Fun is the operative word here.
"Story of My Life" is an unmitigated danceable joy, a banging, full speed ahead song that surges with brio and unapologetic joy, that sings the gospel of self-acceptance, diversity and healthy individualism.
If you have ever felt downtrodden or rejected for the truth of who you are, then this is the joy for you; while there are times when Eurovision entry songs sound calculated to tick all the diversity boxes, "Story of My Life" feels every inch the authentic voice.
It is a loud and proud celebration of owning yourself, your life and your truth, all set to a brilliantly upbeat slice of exuberantly perfect pop.
Sing it, dance with her and hope to hell that the good diverse people of Eurovision, own this song as their own and give Ireland the success they deserve with one of the best songs they've had in years.
ISRAEL: "Feker Libi" by Eden Alene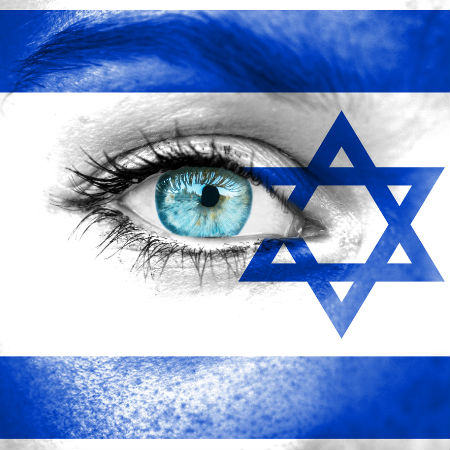 THE ARTIST
Born to Ethiopian-born Jewish parents in Jerusalem – her parents were among the thousands of Beta Israel ethnic group who emigrated to Israel over decades but most notably between 1979 and 1985 – Eden Alene is a graduate of various religious schools and a past attendee of Hebrew University High School.
She is also, rather helpfully for her chosen career as a singer, well-trained in ballet and vocal gymnastics, kicking things off in her teenage years when she was part of a choir of young people from all kinds of backgrounds which was dedicated to showing music power to profoundly change things.
It's a perfect primer for the inclusive spirit that infuses and sustains Eurovision and she has used her musical grounding in the choir to good effect, singing in a military band during her obligatory military service, winning The X Factor Israel in 2018, singing in a 2019 production of Little Shop of Horrors in Israel and now, of course, representing Israel at Eurovision.
Don't worry if you fear Alene has lost her big chance at international recognition with the cancellation of this year's contest; Israel has confirmed her as their entry for 2021 which is, when you see her perform and sing, a very good thing.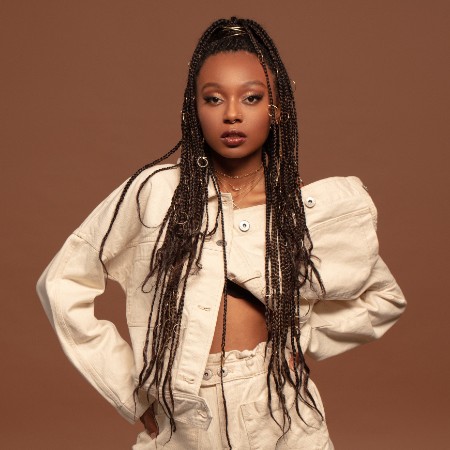 THE SONG
Mixing in English, Aramaic, Hebrew and Arabic, beautifully representing the multi-ethnic reality of modern Israel, Alene has distilled modern vampish fun pop into consistently compelling performances.
She is, however you get it, a captivating performer.
The only thing that lets her down is "Feker Libi" which while eminently catchy musically, with some welcome Ethiopian elements woven particularly into the bridge, comes across overall as fairly pedestrian, been-there, done-that pop.
It's not in anyway a bad track; it's danceable as hell, fun of fun and meaning and incredibly easy to listen to.
It simply lacks any kind of substantial longevity, vapourising from your consciousness almost as soon as it finishes.
Catchy but no quite catchy enough, look for "Feker Libi" to do well for Israel but not quite well enough …
LITHUANIA: "On Fire" by The Roop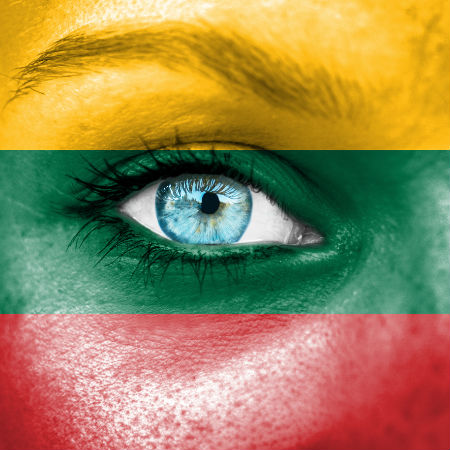 THE ARTIST
The Roop, made of Vaidotas Valiukevičius, Robertas Baranauskas, and Mantas Banišauskas, like mixing lots of genres into their work.
Lots and lots of genres; try rock, pop-rock, soft-rock, dance-rock, indie and pop, which instead generating some kind of twisted Frankenstein beast of a musical identity, give The Roop a unique quirky and infectiously catchy sensibility.
With two albums (To Whom It May Concern in 2015 and Ghosts in 2017) and an EP (Yes, I Do in 2018) to their credit, there's ample evidence that the group are able to create memorable pop that grabs the attention of their fans:
"The Roop shows are a mix of energy and feel. Listeners never remain indifferent and bravely get immersed in the musical storytelling of the band. Live shows are characterized as lively, honest and having a strong relationship with the audience." (Eurovision.tv)
A little older than your typical pop stars – lead singer and band leader Valiukevičius dismisses this as an issue, saying "I wish to send my listeners confidence and good vibes. We are all capable of being who we want when we want, and age is not important." – The Roop stand ready to make a headily different statement at this year's contest.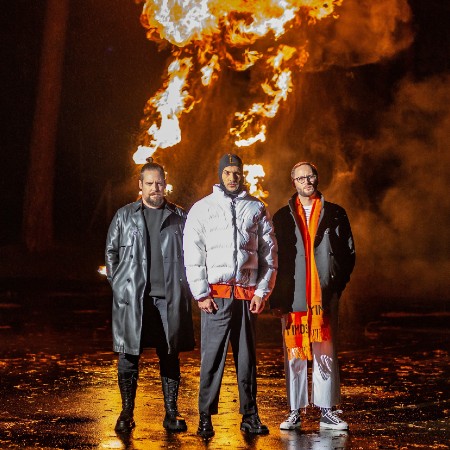 THE SONG
"On Fire" may feel a little lyrically clunky at times but it is however you slice it, a completely breath of fresh musical air.
Sporting a vibe that is wholly the band's own and sounding innately cutting-edge and retro all at once, the song, which sings of our capacity for change and shaping our own destinies, is a giddy, idiosyncratic joy.
It comes equipped with an insistently infectious beat, Valiukevičius's earthy, emotionally-inflected vocals and a pervading sense of fun; add on a memorable video which reflects the band's winningly offbeat persona and you have a song destined to rise above the Eurovision pack.
While The Roop may only get three minutes on stage to do their thing, look for this song to be on repeat over and over and over again on your streaming platform of choice.
MALTA: "All of My Love" by Destiny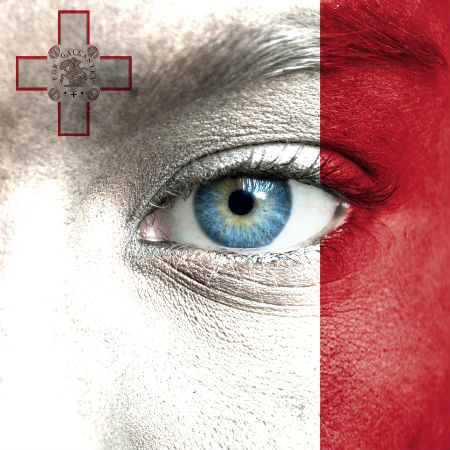 THE ARTIST
Destiny Chukunyere, who has chosen the very Madonna route of a single first name for her showbiz moniker, started her singing career off nice and early.
Born in Birkirkara to Nigerian former footballer Ndubisi Chukunyere and a Maltese mother, she has tasted success already, despite still being in high school, winning Junior Eurovision in 2015, participating in series 11 of Britain's Got Talent in 2017 (she placed 6th in the semi-final) and winning the second season of the Maltese version of The X Factor.
Those are some serious runs on the musical board, and with a powerful vocal presence that seen her compared to the likes of legendary performers like Aretha Franklin, count on her making some serious waves in coming years.
Whether she makes it to Eurovision in 2021 as Malta's entry has to be confirmed, but even if that doesn't happen, and seriously listen to her, how could it not, Destiny has well, destiny on her side, of those naturally impressive voices that will find a way to stardom, no matter the roadblocks placed in her way.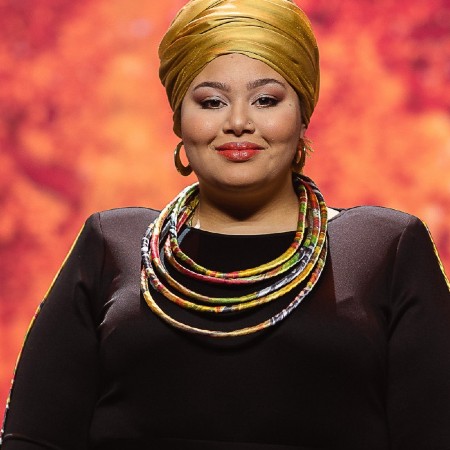 THE SONG
"All of My Love" is proof positive that talk of Destiny's talent is far more than just PR hype.
Her voice is simply arresting on a technical level; it is infused with emotion in abundance, marking the Maltese prodigy as a true artist, someone who doesn't simply hit every note asked of her (though she does and then some) but sounds like she is living each and every heartfelt word.
The track soars and swoops, bouncing along on a Gospel-infused wave that can't help but get you out of your seat singing and dancing, whooping and hollering.
Quite apart from its uplifting lyrics which celebrate the effervescent joys of love with glorious zest, "All of My Love" feels like a song we need right now, seamlessly and upliftingly bring together virtuosic melody and thoughtful, deftly articulate words that capture the Eurovision aesthetic without once feeling hackneyed or calculated.
Look for Malta to make quite the statement this year with a song and a performer that is next to near impossible to ignore (and why in the name of perfect music, would you even want to?)
NORTH MACEDONIA: "YOU" by Vasil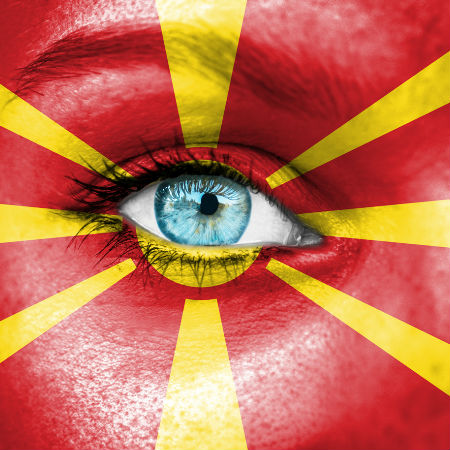 THE ARTIST
Vasil Garvanliev has been busy; I mean, really REALLY busy.
And from an early age too, kicking off his frenetic and accomplished music career at the tender age of 7, performing at myriad children's musical festivals in his home country before the family moved to USA where he was a member of the Chicago Children's Choir before going on to study at Academia Liricia Italiana in Milan, the University of Toronto Opera School and the Royal Conservatory of Music Glenn Gould in Toronto.
So a chronic academic under-achiever then too into the bargain?
If that wasn't enough, and it would be for mere mortals, Vasil as is known professionally, has performed in over 50 operatic roles as well as launching a successful pop career in North Macedonia which he returned to 2018.
Adding representing his homeland to his considerable list of achievements then seems like a no-brainer (though he is yet to be confirmed for 2021).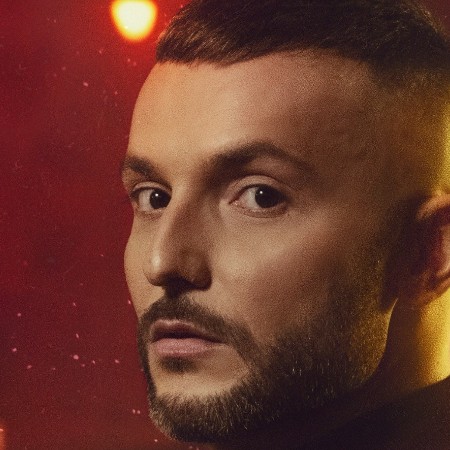 THE SONG
Especially when he comes sporting a song like "YOU" – the capitals seem to refer to the fact that he REALLY likes the object of dance-hungry obsession – Nevena Neskoska, Kalina Neskoska, Alice Schroeder which comes infused with an immersively-danceable sense of giving in to life's great passions.
In this case, falling in love and dancing, which go together quite nicely when you're in love, and anyone at a nightclub in the early hours of the morning will attest, even when you're not.
"YOU" kicks off slowly, reflecting a world in which ennui and banality have sucked the romantic joie de vivre out of life; things pick up quickly as Vasil begins to sense that change, however temporary, might be in the air:
"Hand on my hand
Fingertips trembling
This feeling I can't understand.

"Your eyes sing to me
Pulling me closer
And closer with sweet melodies."
Once he surrenders to the dynamic magic in the air, it's all passion and magic and kissing and dancefloor lust all set to a vibrantly upbeat song that kicks any and every sense of life in the doldrums to the curb.
Even if this doesn't propel North Macedonia to a winning position, look for it to get the audience up on their feet and giving into the passion of the moment which is a very Eurovision thing to happen …
NORWAY: "Attention" by Ulrikke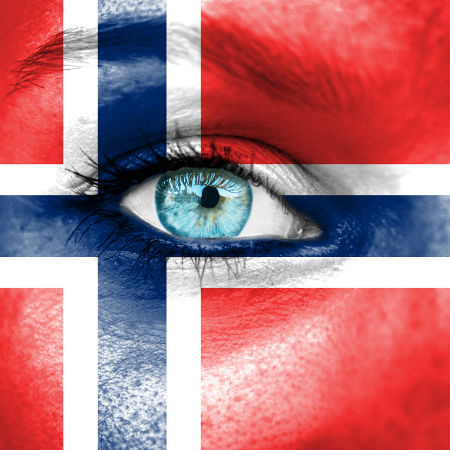 THE ARTIST
How do you solve a problem like Maria, my friends?
Why you cast well-known performer Ulrikke, who has been a contestant on Norwegian singing competitions Idol (2013), The Voice (2015) and Stjernekamp (2018) in The Sound of Music as Liesl and let the Nazi-besting magic happen.
It's magic though that hasn't just happened out of nowhere.
Taking her grandfather's life motto, "waking hours are working hours", to heart in a big way, Ulrikke, has worked hard to establish herself as a pop performer to be reckoned with.
While she has yet to accept the offer of an automatic place in Norway's Eurovision song selection contest, Melodi Grand Prix, for 2021 – you can understand if she's holding out to be given the nod again since she worked hard to get it in the first place, placing fourth in 2017 before bringing it come this year – there's no way this talented singer is going to disappear off the musical map anytime soon.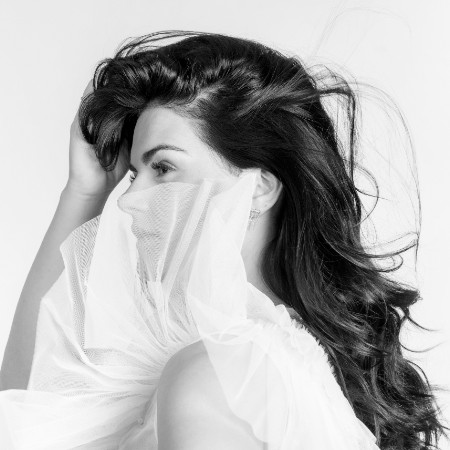 THE SONG
When your song is called "Attention" that quest to be ever-present is pretty much a given.
Ulrikke makes it clear from the word go that she wants to be noticed:
"I, just want your attention.
Oh, the crazy things I do."
Pitched as an earnest, torchsong ballad, "Attention" is possibly not the song to deliver the much-desired recognition.
It's a lovely enough song and Ulrikke invests it with the requisite amount of longing and heartfelt emotion but while it ticks all the ballad boxes, it fails to really make its presence felt in any kind of lasting way.
Sweet and somewhat moving, "Attention" is likely not going to deliver the artist or Norway as much of the attention they no doubt crave, with the song unlikely to place the country in the Grand Final.