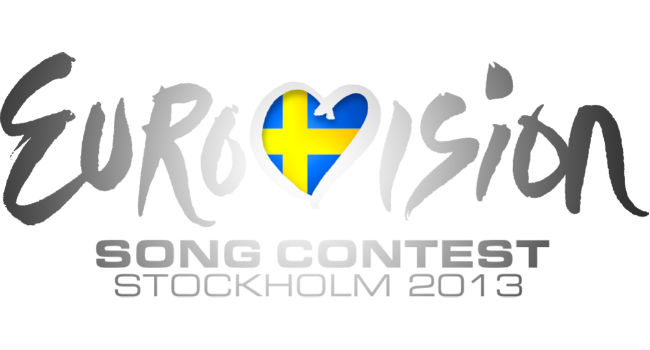 WHAT IS THE EUROVISION SONG CONTEST?
Started way back in 1956 as a way to draw a fractured Europe back together with the healing power of music, the Eurovision Song Contest, or Concours Eurovision de la Chanson – the contest is telecast in both English and French – is open to all active members of the European Broadcasting Union, which oversees the competition.
Each country is permitted to submit one song to the contest – a song which is selected by a variety of means, usually a winner-takes-all competition such as Sweden's renowned Melodifestivalen – which they perform in two semi-finals in the hopes of making it to the glittering grand final.
Only six countries have direct entry into the grand final:
* The Big Four who fund most of the proceedings – UK, Germany, France and Spain
* The host country (which is the winner of the previous year's contest)
* Italy, who didn't take part for many years and was re-admitted in 2011 after a 14 year absence (it was one of seven countries that competed in the first event), making the Big Four the Big Five.
The winner is chosen by a 50/50 mix of viewer votes (you cannot vote for your own country) and a jury of musical figures in each country, a method which was chosen to counter the alleged skewing of votes based on political and/or cultural lines.
Past winners include, of course, ABBA in 1974 with "Waterloo" and Celine Dion who won for Switzerland in 1988 with "Ne partez pas sans moi".
Above all though, the Eurovision Song Contest is bright, over the top and deliciously camp, a celebration of music, inclusiveness and togetherness that draws annual viewing figures in the 100s of millions.
This year's contest will be held in Malmö, Sweden.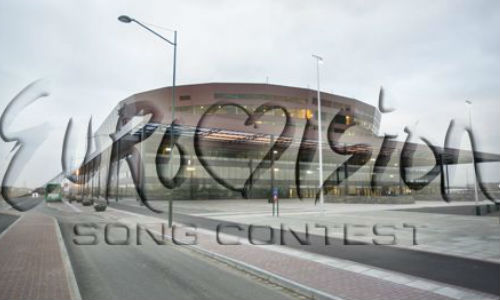 In the six weeks leading up to the grand final on Saturday 18 May 2013, I will be reviewing 5-6 songs each week and giving my unvarnished, unguarded and glitter-coated take on all 39 songs competing for glory in this year's contest.
It will be brutal, it will be camp, it may or may involve copious use of pyrotechnics, key changes and scantily-clad but limber back up dancers (and possibly a stray Ukrainian grandmother or two) but above all, it will hopefully give you some idea of who has the best chance of success at this year's contest.
This week, I preview the last five countries that will be strutting their stuff insemi-final 1 on Tuesday 14 May, while slathered in iridescent pink glitter and wondering if my very own pyrotechnics machine will arrive in time for Eurovision itself (thinking that waving a candle around like a sugar-addled hummingbird won't look quite the same).
MOLDOVA: "O Mie" by Alliona Moon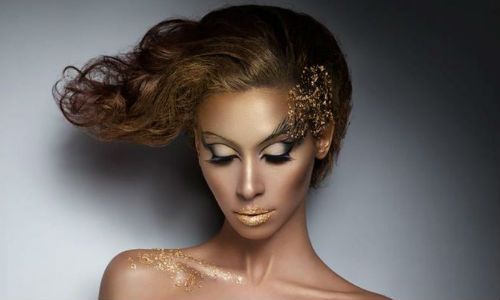 At last a woman who understands that the key to Eurovision success is glitter and lots of it.
Why she's covered in it!
And adorned too with gold shower curtain rings worn as a necklace.
Stylish, affordable, and very much in keeping with the current austerity ethic running through the event.
Pure genius too to use her dress on to which to project all sorts of eye-catching lighting effects.
No giant LED screen for Moldova – they're using the singer's flowing dress.
Inspired, artistic and cost-effective.
It shows that if anyone has captured the new vibe of the Contest, which is a daring mix of the bright, shiny over the top style of Eurovision of old, and its new watch-the-pennies mantra, it's Alliona Moon, who has already made her presence known at Eurovision as the backing musician of Pasha Parfeny, last year's entrant for Moldova.
See they're even recycling their singers!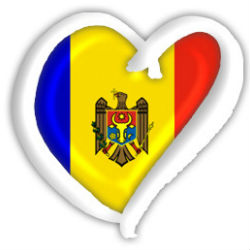 I suspect they're even recycling their songs too.
It is, I hate to say, a rather mediocre been-there-done-that, vocally mangled key change (another Eurovision constant) song that drifts into the ballad-strewn ether about halfway through, which is a pity because someone as eco-friendly and pennywise as Alliona – rumour has it she is the favourite of Greenpeace and the IMF – should be allowed to do well.
Alas not with this song.
Ah well even if "O Mie", which translates a "A Million" fails to get much attention at Eurovision, which I think is likely, then a bright future possibly awaits her as the stylish public face of tin can recycling in Moldova's capital, Chișinău …
IRELAND: "Only Love Survives" by Ryan Nolan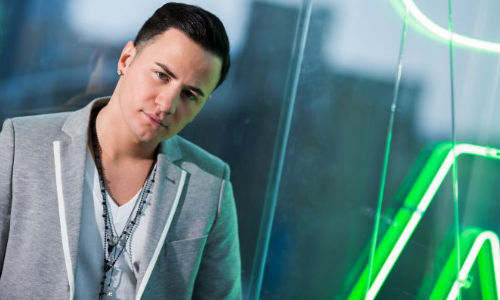 Ireland is Eurovision's musical prodigy.
While the country was a relative late arrival to the Contest, only joining in the festivities for the first time in 1965, nine years after it all began, they made up for lost time in a big way, winning Eurovision a record seven times, the most of any European Broadcasting Union member (EBU), including three years in a row in the early 90s (1992-1994).
And now Ryan Dolan, a singer-songwriter from County Tyrone, believes he can do it all over again.
I'm sure the bean counters at Raidió Teilifís Éireann (RTÉ), Ireland's state broadcaster, are praying he can't as they scan Excel spreadsheets in a dark room somewhere and wonder how the hell they will pay for hosting the event in 2014.
I wouldn't put it past them to kidnap him on the way to the airport, feed him psychotropic drugs in a basement somewhere and subliminally suggest to him while he's high that he is in fact in Malmő … and winning.
He stays happy and Ireland doesn't have to foot the bill for holding Eurovision.
Somehow though, based on these comments he made on the eurovision.tv site, I don't think a drug-induced imaginary performance, though it be complete with rainbow sparkling lights, joyously happy leprechauns and lithe lycra-clad dancers will be enough for him:
"I am thrilled to have been chosen to represent Ireland in the Eurovision Song Contest. I'd like to thank my family, friends and my mentor Stuart for all their support over the last few months. It's such an honour to have been chosen to represent Ireland at Eurovision. I can't wait to perform in Malmő in May."
(source: eurovision.tv)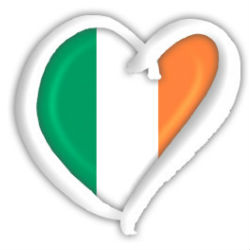 The reality is though, that while the song has all the originality of a politician holding babies and shaking hands with bewildered voters at election time, and a distinctly hands off approach to the crises facing the world – just dance? well OK then! Why didn't anyone suggest that as solution to global warming earlier? – it is supremely catchy.
And that, and that alone, could catapult Ryan, assuming he escapes the basement in time – doubtful as you'd don't take on the RTE bouncers lightly – into the grand final.
Anthemically uplifting though it may be, and I can see people across Europe dancing like made in clubs everywhere to its beat-heavy charms (and if the clip is any guide having their hands move into heart-like shapes against their will; a terrible affliction indeed), it doesn't have the kind of cut through one-of-a-kind sound that took Loreen and "Euphoria" to the winner's dais last year.
Perhaps on reflection he should go with trippin' in the basement instead …
CYPRUS: "An Me Thimasai" by Despina Olympiou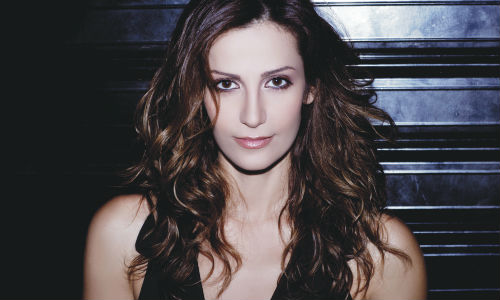 I am smitten.
I know I am not supposed to be that biased, since Australia is home to all 39 of the nationalities participating in Eurovision which kind of makes us the impartial United Nations/Switzerland of commentators, but Despina has won my heart.
And no, it's not the flower-strewn meadows or sunning sunset-lit landscapes she walks through singing wistfully of love lost that she remains grateful for having experienced even if it's doubtful she will find it again – you can read the English lyrics to the song which she is singing in Greek here – that have swayed me, pretty though they are.
No, Despina, who grew up in Limassol, Cyprus but now calls Greece home, has a radiantly beautiful voice that is pitch perfect, emotive, and divinely-beautiful to listen to.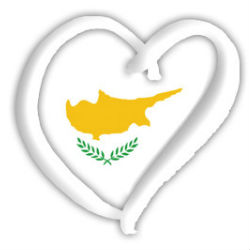 While the song isn't necessarily a standout, and could well get lost in a field of emotionally-intense ballads – which is hardly a unique situation; it's not like Eurovision has lacked for these in the past – it will be Despina's heartfelt felt, beautifully-sung delivery that could well bring it home.
It will be interesting to see what she does with her performance in Malmő though to get noticed.
Granted Cyprus doesn't have the funds to import a ton of sand to recreate the beach she walks wistfully along, or the LED screens to conjure up a fake sunset but they do have access to Eurovision's much-loved, and much-used wind machines which should be used if only because Despina long flowing locks are crying out to be Pantene'd by man-made gusts of air!
If you don't do it my sweet lovely Despina, who will? Who will?
BELGIUM: "Love Kills" by Roberto Bellarosa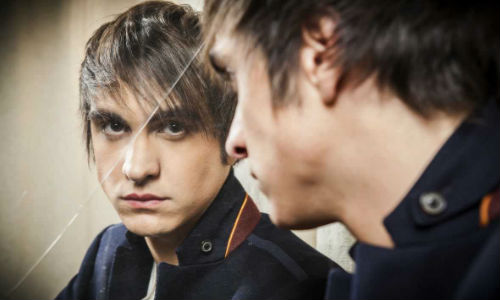 Didn't you get the memo, Roberto?
Positive, Roberto, positive!
Cute puppies, dandelions in a field of soft wind-driven grass, peace, and Miss Universe platitudinous hopes for the future … that kind of thing.
Not True Blood-like images of love lurching like a deranged madman around the darkened streets of Roberto's sadly-injured heart, plunging the knife in again and again like a hungry gourmand slicing up a slab of cheese.
Love kills? Nil points Roberto.
Try again … and bring a few soft and fluffy kittens along with you next time, please.
Still, Roberto, who is from a family of football tragics in the Walloon region of Belgium, isn't the first Eurovision singer to toy with darker lyrics – why one of the first songs sung at the Contest, "Il est là" by Dany Dauberson, is possibly one of the first songs about stalking according to Des Mangan, author of This is Sweden Calling – and probably won't be the last.
And if you're going to sing, rather ordinarily it must sadly be noted, morosely of love pretty much laying waste to anything, including Robert's love life if the clip is any guide with every woman he lays his hand on dancing off looking rather too pleased to have escaped his charms, then you should at least have the good sense to do it to a song as danceable and listenable as this one.
Why I found myself humming and skipping along as I listened to it, which is ironic since the lyrics by all rights should have had me lying on the floor in a fetal position, staring catatonically ahead and wishing hard for the arrival of the zombie apocalypse, which frankly would be more uplifting than this song.
Of course, one way to salvage things, apart from making sure the Contest organisers have a phalanx of psychologists standing by to counsel Eurovision audience members after the event, would be to put Roberto and Ryan Nolan from Ireland  on stage and see if their two songs cancel either out or thematically fight it out for dominance till one of them explodes.
It could make for interesting interval entertainment.
SERBIA: "Ljubav Je Svuda" by Moje 3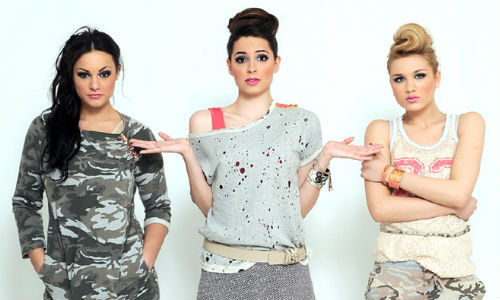 It's a battle of the divas!
Well not actually since all three of the sings very politely take turns on vocal duties through the driving dance pop song – you can almost see them saying "No, you first … Oh no, you, I insist, I am content to stay in the background … Oh but you shouldn't! …" – which dares you not to notice it and tap your feet along in response.
But an ego-driven cat fight, properly choreographed of course since (a) this is Eurovision and (b) we're not animals thank you much, might add a necessary point of difference to a song which while insanely catchy, is another case of heard-it-all-before.
That doesn't mean it's a bad song and the three beautifully clad female singers, Mirna Radulović, Nevena Božović and Sara Jovanović who apparently first found fame on TV program The First Voice of Serbia, certainly do it justice with power vocals to the fore, but it really doesn't capture the imagination.
Still that mirrors much of the rather uninspiring crop of songs this year so isn't necessarily a black mark against their name nor a setback to their chances of Eurovision glory.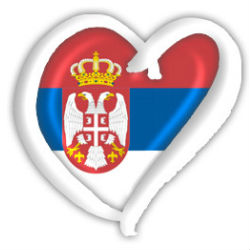 What it does have going for it is the sort of driving beat that is crying out for vampy outfits – tick! – bright epileptic-fit inducing strobe lighting – tick! – and yes wind machines.
Do not be put off Moje 3 by the fact that Despina from Cyprus will be monopolising one of Eurovision's favourite stage adornments.
Your hair is also wind machine friendly and what is a song like this worth if it doesn't allow you to look like you're in a lightning-filled, wind-blown storm, being buffeted by the highly-stylised elements?
Seize your moment and belt out the song with all the stage adornments you can muster including might I suggest some hunky Serbian back up dancers?
Why? No reason, no reason at all.
Just a simple artistic suggestion borne of making sure you make the most of this once-in-a-lifetime moment.
You can thank me later … once you stop politely stop thanking each other, of course.
* So which song gets your highest votes?