SNAPSHOT
The seven-and-a-half-minute short is a culinary fable about a Chinese-Canadian woman suffering from the depression of an empty nest, who gets a second shot at motherhood when one of her handmade dumplings comes alive. (via EW)
Pixar has oft proven itself in the past as not simply the creator of emotionally resonant, complex but accessible and character-rich animated films but of delightfully immersive short films too.
In some ways, these shorter efforts, which usually precede their longer-form creations (with the exception of 2017's Coco which was introduced by a Frozen cartoon featuring Olaf) are even more impressive since they have to do what their feature counterparts in a considerably reduced amount of time.
While we have yet to see any footage of Incredibles 2 opener Bao (which refers to steamed, filled-buns common to Chinese cuisine), this first image premiered exclusively via Entertainment Weekly, it looks like another superlative entry to Pixar's line of opening short films, all heart, rich characterisation and humanity.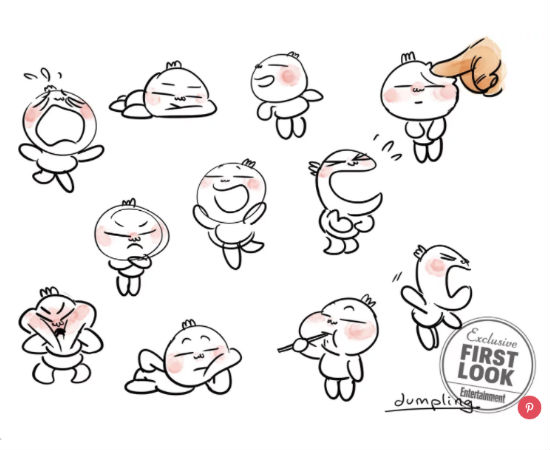 Domee Shi, whose directed the film, had this to say about the Bao:
"Often times it felt like my mom would treat me like a precious little dumpling, wanting to make sure I was safe, that I didn't go out late, all that stuff. I just wanted to create this magical, modern-day fairy tale, kind of like a Chinese Gingerbread Man story. The word 'bao' actually means two things in Chinese: Said one way, it means steamed bun. Said another, it means something precious. A treasure." (via EW)
I suspect that with the all expected effort that has gone into Bao, that we are indeed looking at another treasure from the animation powerhouse which makes the wait for Incredibles 2, which opens 14 June in Australia and 15 June in USA.