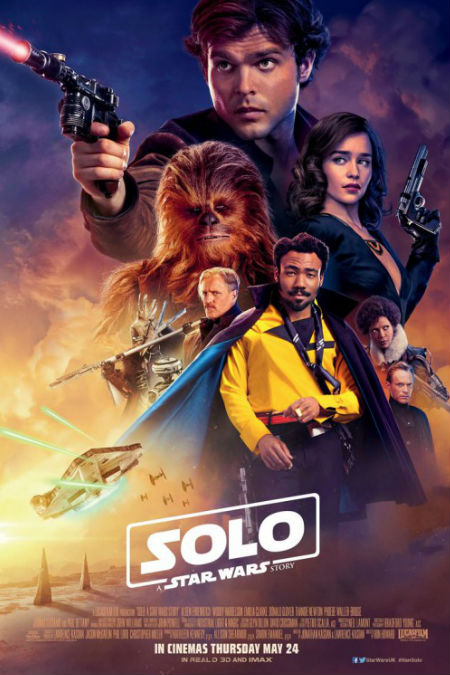 SNAPSHOT
Board the Millennium Falcon and journey to a galaxy far, far away in 'Solo: A Star Wars Story,' an all-new adventure with the most beloved scoundrel in the galaxy. Through a series of daring escapades deep within a dark and dangerous criminal underworld, Han Solo befriends his mighty future copilot Chewbacca and meets the notorious gambler Lando Calrissian, in a journey that will set the course of one of the Star Wars saga's most unlikely heroes. (synopsis via sciencefiction.com)
"Assume everyone will betray you and you will never be disappointed."
Those cynical but sage words from Garris Shrike (Woody Harrelson) seem to be repeated in one way or another over and over in Solo: A Star Wars Story which arrives on cinemas screens quite near us all in a few weeks' time.
Taking on much the same gritty but playful tone as Rogue One: A Star Wars story, the latest standalone, non-trilogy tale in the franchise looks to have the goods and then some, impressive considering its somewhat rocky road to the finished swashbuckling product.
To help us appreciate just how good those goods in fact are, Film Threat aka James Darling (co-creator of Science vs. Cinema), who gave us The Force Awakens supercut, has stitched all the various trailer for Solo together to give us a grand, imaginative whole that succeeds in whetting your appetite for the origin treats to come.
Solo: A Star Wars Story opens 24 May UK and Australia and 25 May USA.