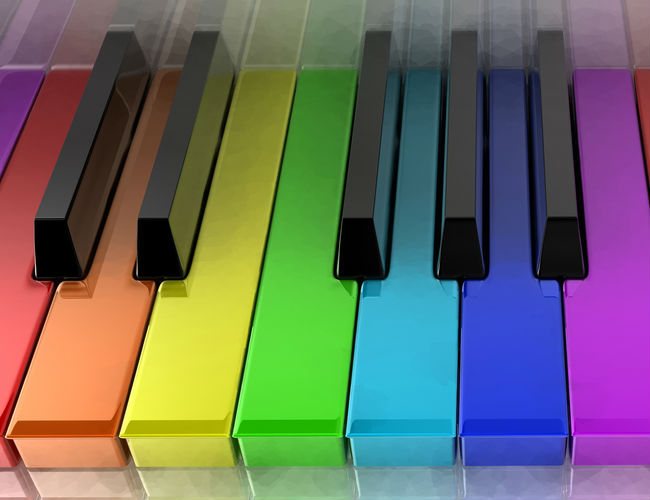 You don't need me to tell you, but I kind of will anyway (such is the nature of the blogging beast) that life is complicated.
And messy. And hard to figure out at times.
Sure, you're bright and will likely muddle your way through like we all do, but it helps when someone else shares what they've learnt and talks about it honestly in a relatable, take-no-prisoners kind of way.
Which is where music, and these five artists in particular, really make a difference; they make beautiful art, that much is undeniable but it also says something meaningful, a potently listenable combination that feeds the ears and the soul.
"They Own This Town" by Flora Cash
What came first – the music or love?
In the case of Swedish-American duo, Flora Cash, it was music first, love second, but given that Shpresa Lleshaj and Cole Randall married in 2013, I think we can safely say the two are neck-and-neck right now.
Whatever came first, there's no denying that the music they make is beautiful indeed – rich, gorgeous harmonies ride over delicately-delivered melodies with emotive lyrics along for the ride, resulting in emotionally-resonant tracks like "They Own This Town".
It's the honest, down-to-earth lyricism that hits home hardest, lending the duo's music an authenticity that seems to be coursing through modern pop music as Earmilk adroitly observes:

"Alongside artists like Billie Eilish, Maggie Rogers, and Francis and the Lights, Flora Cash is on the front lines of modern musicians redefining alt-pop by injecting their music with heartfelt conviction."
"Nothing Really Matters" by Gabrielle Aplin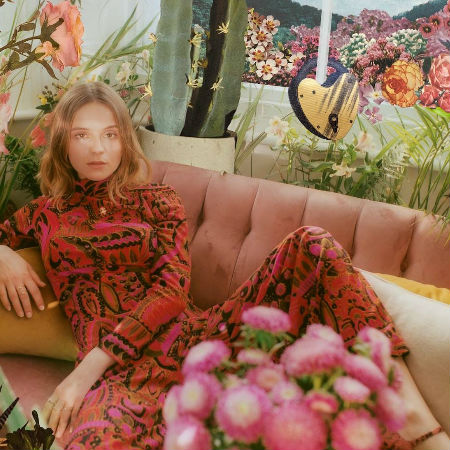 Hailing from Wiltshire in the United Kingdom, Gabrielle Aplin is a singer-songwriter music has been influenced the songs of Joni Mitchell and Bruce Springsteen, two artists musically near and dear to her parents' hearts.
"Nothing really Matters" may sound a little bleak and hopeless if you were to take it title alone, but it's a song that about getting your romantic carpe diem on and not letting the possible love of your life slip through your fingers.
You might think grabbing onto that all-too-rare opportunity would be a no-brainer but a fun thing happens when we fall in love or look likely to – all of our issues and insecurities come screaming up from the depths and make merry, and not in the best ways with what should be an easy decision, as the artist herself explains:
"'Nothing Really Matters' is about the battle between the excitement of wanting to open up, and the fear of opening up. I was having one of those days where I questioned the validity and importance of everything around me, and how much time, energy and thought I gave to things that really didn't matter. It's about focusing on what's really important to you." (Ones to Watch)
It's a beautifully heartfelt song that pulls no punches, accompanied by some bright, breezy upbeat pop that neatly captures he push-and-pull of love true love in the offing.
"Knock Knock" by Laleh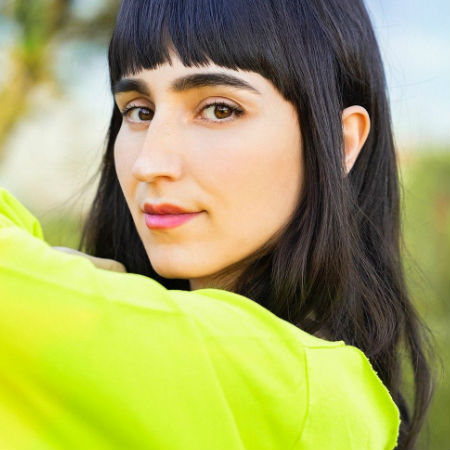 Laleh Pourkarim is an Iranian-born, Sweden-raised artist with a lot of creative and professional spinning plates in the air.
She is a singer-songwriter, record producer, guitarist, pianist, actress and record company manager (according to Wikipedia) who made quite the splash in 2005 when she dropped her 2005 debut album which became the highest-selling release of the year.
You can see why – "Knock Knock" is sublimely-great pop, redolent with an enchantingly off-kilter melody and really creative vocal stylings.
Throw in lyrics which proclaim her ease with doing what she want and what she likes, an independent approach to life that has stood in her god stead so why stop now?
It's a delightfully open and honest song that leaves us in no doubt that sticking to your own counsel can pay dividends.
"Don't Feel Like Crying" by Sigrid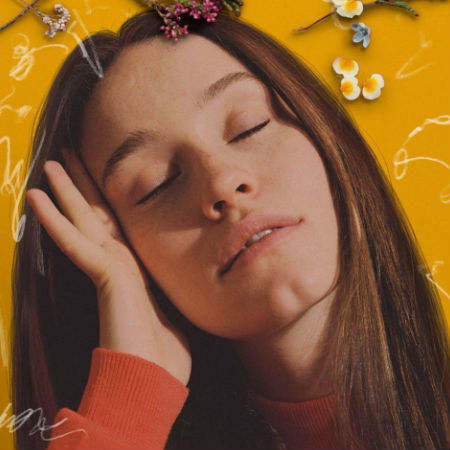 Hopping next door to Norway, specifically the city of Bergen, we meet Sigrid, a 22-year-old singer who kicked her musical career off in 2013 and hasn't looked back since.
One of her latest releases is "Don't Feel Like Crying", a deliciously-upbeat slice of pop that notes that while wallowing in the messy, sad aftermath of the end of a relationship might be everyone's natural inclination, including her own, she's going to shake off that melancholy, since hiding from the world would be, the words of the song, "Wallowing in it would be such a wast/That isn't gonna fix it anyway."
It captures the duality of these kinds of life moments perfectly as the artist herself explains:
"There's a romantic melancholy in the landscape. And there's a certain grace to heartache. I love dramatic pop songs." (Billboard)
The song is lifted from her recent album Sucker Punch which is out now.
"Angel Face" by Gena Rose Bruce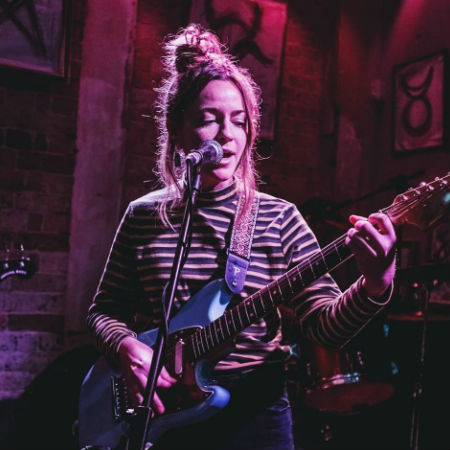 You know those songs you hear on the radio, and yes, that still happens, and you immediately know they'll be with you for the duration?
"Angel Face", which I came across in the midst of ceaseless weekends spent renovating an apartment we own with my boyfriend, grabbed me from the get-go, illuminated by Australian Gena Rose Bruce's emotively-dulcet tones, an steadily-escalating beat and some really honest lyrics, a beautiful combination that Pilerats describes just so:
"On her latest single Angel Face (her first on Dot Dash and the first from her upcoming debut album we'll talk more about in a second), she combines this hauntingly beautiful vocal presence and poetic lyricism with a soft, but certain production that marries the realms of indie and electronica, with twinkling keys and pulsing synth rhythms not too far of Robyn's signature drilling synth swirling around underneath soft guitar and bass played by musician Jade Imagine."
It is one of those hauntingly-impactful songs that doesn't stint on being truthful about life and its darker moments that grabs the soul, not to mention the ears, and doesn't let go, something with which I am totally OK.
Her new album, Can't Make You Love Me, releases 28 June.
SONGS, SONGS AND MORE SONGS EXTRA!
Do cats have rhythm and a sense of musical timing? I might have been inclined to say no until I saw this video from a Norwegian couple whose cat Oscar seemed to know exactly when to contribute his part. (Laughing Squid)
Looks like everyone is jumping on the Game of Thrones final season bandwagon. Even Fender who have created three custom-built guitars bearing the sigils of House Stark, Lannister and Targaryen. (Laughing Squid)
URLs
wearetheguard.com/music/top-indie-songs-week-13-2019?utm_source=hive&utm_medium=email&utm_campaign=hive_email_id_29517&h_sid=c1927a57de-57641e801be526f8f0bd5b33
wearetheguard.com/music/best-indie-pop-week-13-2019?utm_source=hive&utm_medium=email&utm_campaign=hive_email_id_29517&h_sid=c1927a57de-57641e801be526f8f0bd5b33