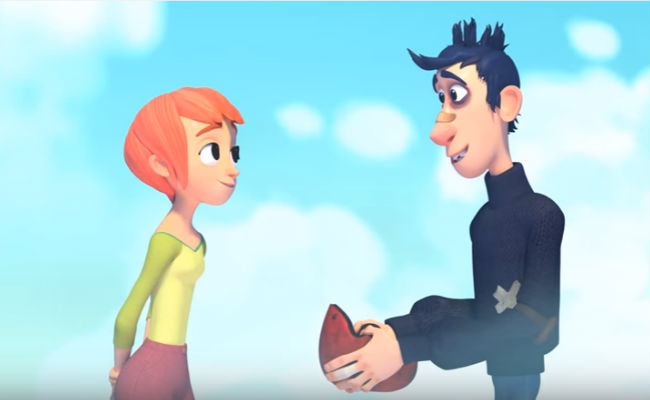 One of the oft-quoted truisms of love is that opposites attract.
While that's true to some extent, it's probably more accurate to say that opposites attract who are complementary to, and bring out the best in, each other.
That's very much the case in Jinxy Jenkins & Lucky Lou, by Mike Bidinger & Michelle Kwon (Ringling College of Art & Design), members of the animation CGMeetup, where two neighbours, one lucky, upbeat and optimistic and one most definitely not, meet and go on an extraordinary journey through a series of neighbourhoods where the yin and yang of their respective worldviews is put to the test … and how.
But love being love has a way of prevailing in these things, and as this delightful animation short makes beautifully clear, it is possible to break free of your life to date and be transformed simply by meeting the right person.
And you might even get to live happily ever after, falling pianos and all.