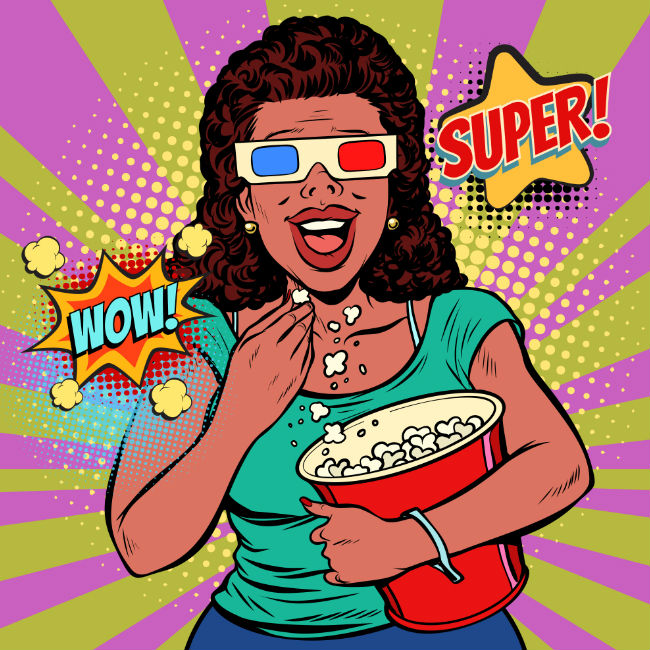 There is something about character-driven films that really engage you in a movie.
Granted, the really good blockbusters also have strong characterisation too and without it are just a lot of special effects signifying not much of anything, but it's the indies, the smaller, human-focused dramas and comedies that really seize my attention, and often my heart.
I divide my time between the two but while I love my big, bold popcorn flicks, the films that really make me happy are ones like the three featured here.
They're not always perfect, and they fall prey to the same obsession with tropes and cliches as their larger cousins but they feel like they re-connect with some thoughtful humanity and in amongst the hustle and bustle of life where pausing and considering isn't always a priority, that's no bad thing.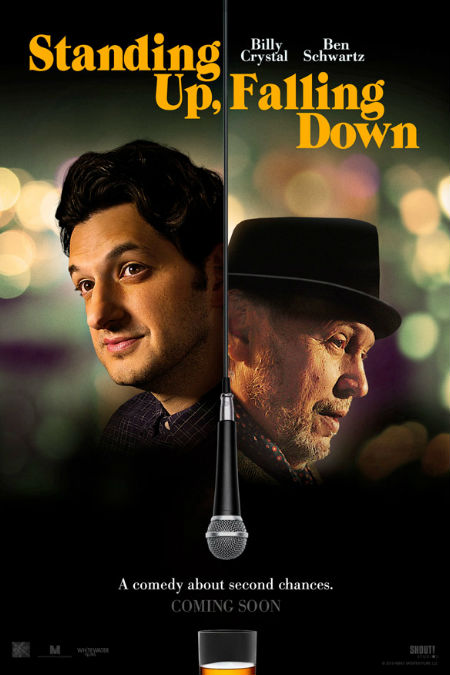 SNAPSHOT
After four years of chasing his stand-up comedy dreams in Los Angeles, 34-year-old Scott Rollins (Ben Schwartz) has crashed and burned. Hard. Left with little money and a fledgling at best "career", Scott has no choice but to regroup, lick his wounds, and return home to his parent's house in Long Island. While trying to figure out what to do next, Scott pines after his ex, Becky Brookes (Eloise Mumford), a successful photographer who has since married a former mutual friend. On a night out at the bar, Scott strikes up an unlikely friendship with an eccentric dermatologist (Billy Crystal) who has regrets of his own. Marty and Scott both help each other find the courage to face the failures in their lives. Standing Up, Falling Down, also known as We Are Unsatisfied, is directed by producer-filmmaker Matt Ratner, making his directorial debut after producing films previously. The screenplay is by Peter Hoare. (synopsis courtesy First Showing)
Select US screenings for Standing Up, Falling Down begin 21 February.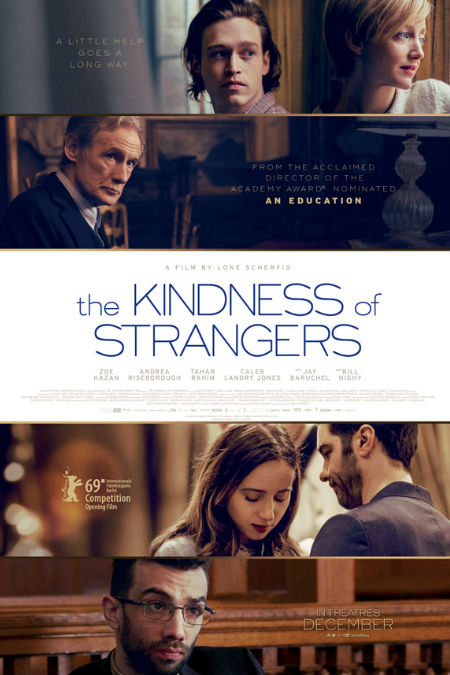 SNAPSHOT
Clara (Zoe Kazan) arrives in wintry New York with her two sons on the back seat of her car. The journey, which she has disguised as an adventure for her children's sake, is soon revealed to be an escape from an abusive husband and father. He is a cop, and Clara is desperately trying to elude his attempts to pursue her. The three have little more than their car, and when this is towed away, they are left penniless on the street. But the big city shows mercy: in their search for refuge, the family meets a selfless nurse named Alice who arranges beds for them at an emergency shelter. While stealing food at a Russian restaurant called 'Winter Palace', Clara meets an ex-con, Marc, who has been given the chance to help the old eatery regain its former glory. The palace soon becomes a place of unexpected encounters between people who are all undergoing some sort of crisis and whom fate has now brought together. The Kindness of Strangers is written and directed by Danish filmmaker Lone Scherfig, of the films Italian for Beginners, Just Like Home, An Education, One Day, The Riot Club, and Their Finest previously. (synopsis courtesy First Showing)
The Kindness of Strangers will screen in select US cinemas and via VOD from 14 February.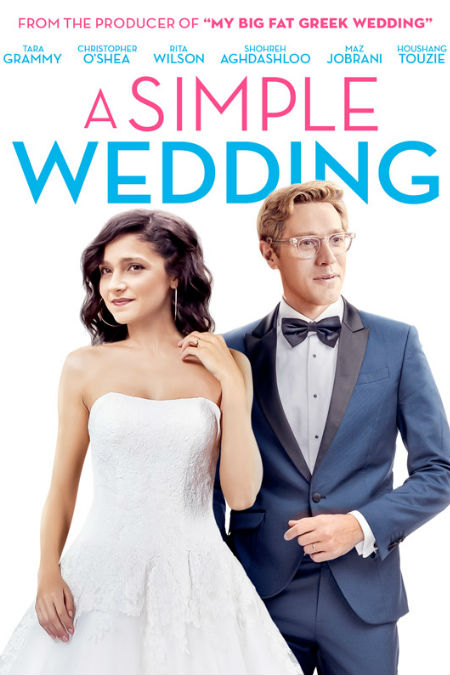 SNAPSHOT
Iranian-American Nousha has a habit of sabotaging her relationships, frustrating her parents – she's their only hope for a real Persian wedding. Then Nousha meets Alex, a bisexual artist, activist and DJ living in an old warehouse. Nousha falls fast, but when her parents discover that she and Alex are living together before marriage, chaos unfolds – leading to a wedding that's anything but simple. A Simple Wedding is directed by Iranian-American producer / filmmaker Sara Zandieh, making her feature directorial debut after a number of short films previously. (synopsis courtesy First Showing)
A Simple Wedding will screen in select US cinemas and via VOD from 14 February.