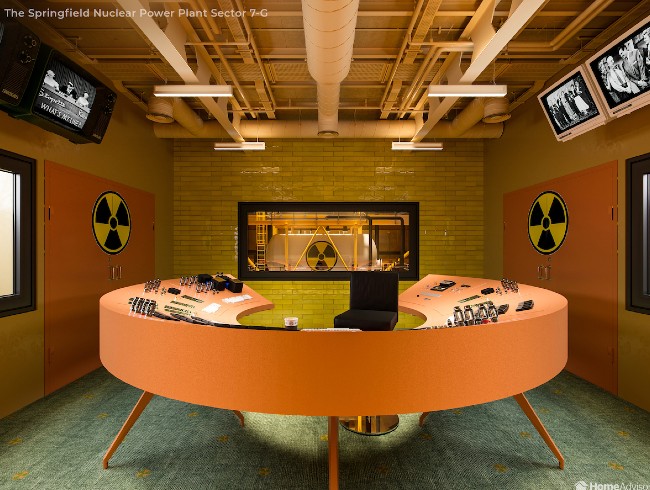 SNAPSHOT
Wes Anderson is a genre of film unto himself. One of the biggest reasons is that he has his own signature aesthetic. His meticulously crafted, often symmetrical sets with a distinct pastel color palette are like quirky living dollhouses. Nothing else resembles them, so you can always identify one of his movies just by how it looks. His memorable style can be replicated, though. And that's what HomeAdvisor did for a new project that combines one of our favorite filmmakers with one of the most iconic TV shows in history. It turned six famous rooms from The Simpsons into Wes Anderson-inspired sets. (synopsis (c) Nerdist)
I am huge Wes Anderson fan.
I adore his whimsicality, his gift for saying meaningful, affecting things within his delightfully idiosyncratic style of delivery and his eye for engaging offbeat characters who have more to say about what it means to be human, or even just alive as in Isle of Dogs, than most characters.
I also adore his sumptuously quirky aesthetic which blends all kinds of bright and pastel colours with the very best of retro design.
Another fan is HomeAdvisor, "a digital marketplace formerly known as ServiceMagic. Its aim is to connect homeowners with prescreened, local service professionals to carry out home improvement, maintenance and remodeling (Wikipedia), which has given Matt Groening's The Simpsons, a distinctive Wes Anderson-ian makeover to absolutely magical effect.
Enjoy and remember living in a Wes Anderson is now entirely possible … have fun and get your Springfield quirky on!