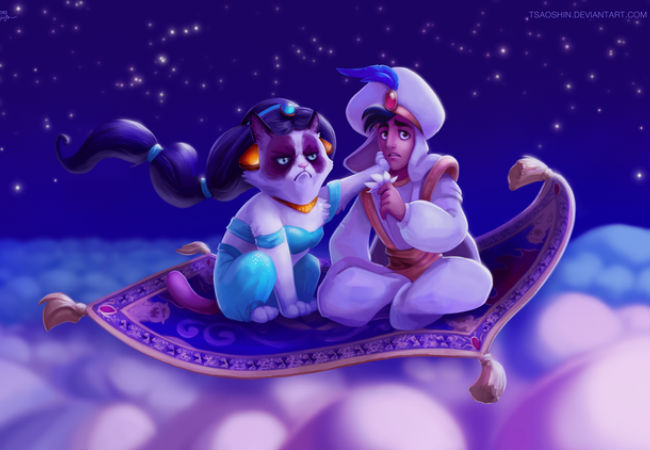 Grumpy Cat, a feline who has yet to find a person, event or circumstance he can't regard with glum disinterest, and the inhabiter of one of the more prevalent, virulent, and yes, hilarious memes on the worldwide web, has been embraced by Disney.
Well in a manner of speaking.
Talented artist Erik Proctor, who goes by the artistic nom de plume of TsaoShin, has created a series of vividly coloured illustrations which place the most negative cat on the planet front and centre in the midst of the Mouse House's unrelentingly positive tales such as The Lion King (now the Circle of No), Beauty and the Beast (Tale as Old as No) and Aladdin (A Whole New No).
It is the ultimate marriage of complete opposites, as inspired a series of pop culture musings as I have seen, and you can see the full range of the artist's immensely clever art at Proctor's DeviantART page.
(source: laughingsquid.com)