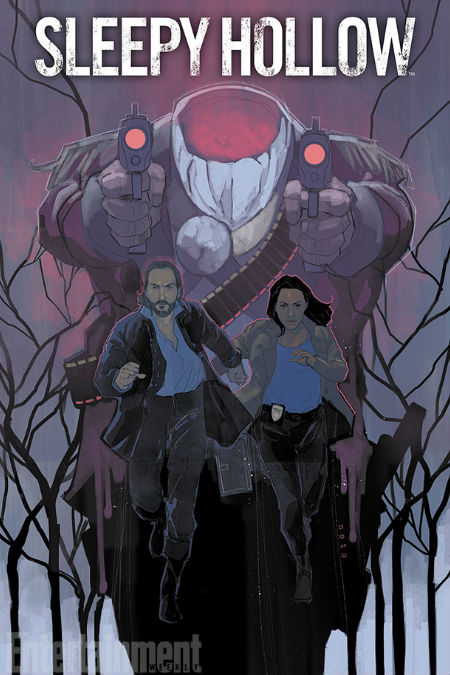 Sleepy Hollow (Fox)is an utterly unique show.
A one-of-a-kind blend of Biblical and occult mythology, historical intrigue, good old police procedural and what EW rightly calls a "fish out of water comedy", it has a fashioned for itself a narrative world so unusually detailed, comprehensively explored and richly told that it has surpassed similarly intricate shows like Fringe and Grimm in both storytelling nous and devoted fandom.
In fact so popular is the sophomore show, which kicked off its second season just a few weeks back with its two protagonists, 250 year old Revolutionary War soldier Ichabod Crane (Tom Mison) and Sleepy Hollow police detective Lt. Grace Abigail "Abbie" Mills (Nicole Beharie)' collectively the Two Witnesses who can forestall the end of the world, buried alive in a coffin underground by his son, the Horseman of War, and trapped in purgatory being stalked by the demon Moloch respectively, that it has now spawned a fan movement known as the Sleepyheads.
And these devoted fans, of which I am most assuredly one, are being showered with even more ways to enter fully into the universe of Sleepy Hollow with a range of tie-in novels, and now a monthly series of comic books from Boom! Studios, the first issue of which was released on 15 October, after a major promotion at New York Comic Con where a rare variant of the comic was released with a super-limited edition cover by Noelle Stevenson (the issue was written by Marguerite Bennett and illustrated by Jorge Coelho).
To check out the first six pages of the release, go to Popwatch at EW and make sure you pick up a copy of the comic that anyone and everyone who loves Ichabbie (as Ichabod and Abbie have been cutely termed) will likely have snapped up already!