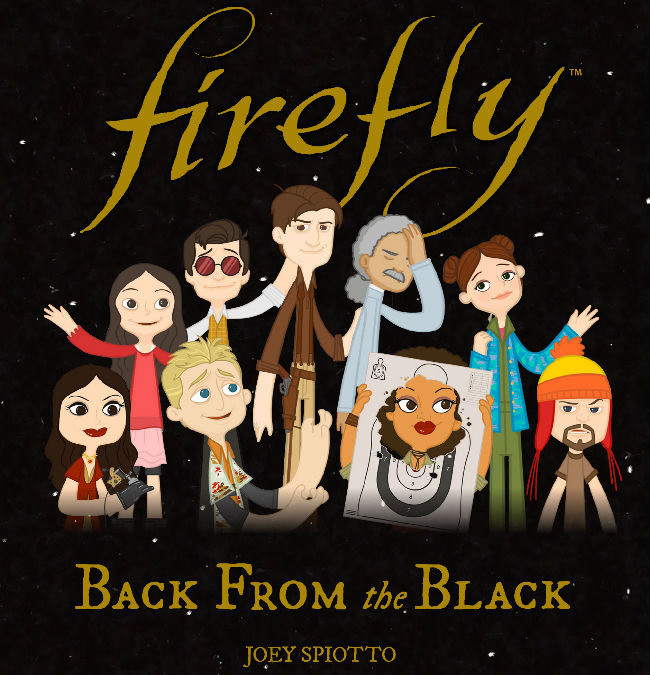 My love for Firefly is damn near legendary.
(OK it's not but that makes for a dramatic opening sentence and so shall it stay.)
I love the show beyond words, as well the constant tributes paid to it by fervent dedicated fellow Browncoats such as Joey Spiotto who has marvelously imagined in a new picture book Firefly: Back From the Black what it might have been like had Mal and the gang made it back to Earth, something they never quite managed in 13 episodes and the movie that wrapped it all up, Serenity.
And as EW, which exclusively premiered the book on its site, points out, the 70 plus illustrations perfectly convey what might have taken place had Firefly touched down on the blue planet that started it all.
"It should come as no surprise that Jayne Cobb — with hat — tries to bring a pile of weapons through an Alliance security checkpoint or that Kaylee finds herself staring at a storefront full of pretties. Meanwhile, Shepherd Book is exasperated to find a beautiful stained-glass window in church depicting Saint Jayne."
The book is scheduled for a July 2017 release and you can pre-order it here.