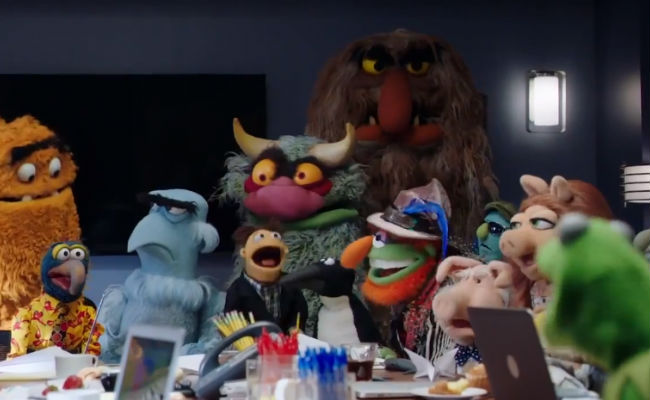 SNAPSHOT
The Muppets return to prime time with a contemporary, documentary-style show that, for the first time ever, will explore the Muppets' personal lives and relationships, both at home and at work, as well as romances, break-ups, achievements, disappointments, wants and desires; a more adult Muppet show, for kids of all ages.

Bill Prady (The Big Bang Theory) and Bob Kushell (Anger Management) are co-writers and executive producers. Randall Einhorn and Bill Barretta are also executive producers. The Muppets is produced by ABC Studios and The Muppets Studio. (synopsis via Screenrant)
Ever since news broke that The Muppets were coming back to TV, where they began their enduring stay in the pop culture firmament back in the '60s and '70s, my inner '70s child, who never really went away to be honest, has been doing excited cartwheels of pure Animal-like joy.
Not simply because The Muppets are back on a medium where they made their name or riding high atop the zeitgeist once more – you could argue they well and truly achieved the latter with the super-successful films The Muppets (2011) and Muppets Most Wanted (2014) – but also because rather than doggedly recreate the variety show format of the past, the architects of Jim Henson's most beloved creations return to the small screen, Bill Prady and Bob Kushell are daring to bring The Muppets into the present with a format that closely resembles the single-camera mockumentary formats so effectively used on show like The Office, 30 Rock, and even Modern Family.
All too aware that this narrative device is verging on overuse, if it isn't reached that point already, the show's producers are cleverly having some fun with its use, much like the old The Muppet Show made fun with social and media conventions of the time.
The trailer is delightfully chock full of tongue-in-cheek gags about supposed banality of featuring Fozzie Bear's love life, or Kermit's daily commuting travails, and has a great deal of mischief with the fact that Miss Piggy, diva extraordinaire that she is, has no real idea who any of her Muppet friends are besides her beloved "Kermie" (she refers for instance to Gonzo as "Gary" throughout).
This is the all new "adult' take on The Muppets which wisely keeps what we love about the characters while updating them in the most amusing, relevant ways possible (and featuring, you will not be surprised, many of The Muppets' owner Disney's other characters and properties as is the way of corporate synergy in this day and age).
The Muppets will make their gleefully anarchic return to network TV this fall on ABC.