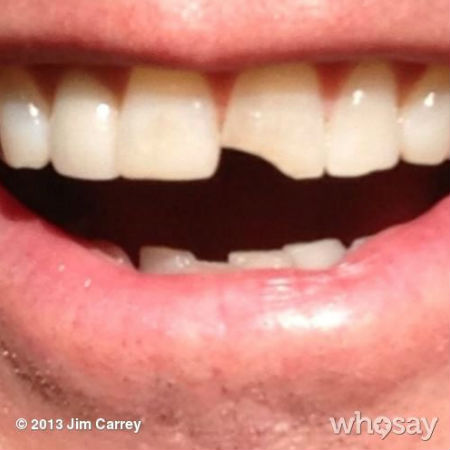 There's no rhyme or reason sometimes about which movies I find appealing and which leave me stone, motherless, muffin-deprived cold.
Take comedies for instance.
I was told over and over that Bridesmaids and The Heat were the funniest movies of their respective seasons, and that not to have seen them, much less then adored them, was a sin so great that no amount of seeking forgiveness from Sandra Bullock could save me.
(Why Sandra Bullock? Must you even ask?)
And yet when I went to see them … NOTHING. NADA. ZIP.
In fact if I had had a blunt knife in my possession, I would have gone all 127 Hours on my arm just to escape the cinema when The Heat was playing (again sorry Sandra I wanted to love it but I couldn't … I just couldn't).
(Hacking off my arm would have been pointless really since both were unencumbered at the time but it would have dramatically effective of nothing else.)
I am not generally a fan of stupid, stoner-esque comedies.
I wish I knew why. I'm just not.
But Dumb and Dumber, which came out 20 years ago – yes 1994 and no I am not lying; Sandra Bullock can only forgive so much – courtesy of the Farrelly brothers, and which starred Jim Carrey, Jeff Daniels and Lauren Holly, captured my heart like nothing else.
There was something endearing, and yes insanely hilarious, about the way that two sweet but incredibly DUMB guys, Lloyd Christmas (Carrey) and Harry Dunne (Daniels) went to such great continent-spanning lengths to get a briefcase full of money back to Mary Swanson (Holly) who needed the cash to meet a ransom demand on her kidnapped husband.
I couldn't help but fall in love with the two devoted friends who somehow managed to escape unscathed from their brushes with the very fiends who were holding Swanson's husband captive.
It was a comedy that managed the magic double of being both ass-falling-off funny way before LMAO was a thing – we were so innocent then weren't we? – and endearingly warm and fuzzy.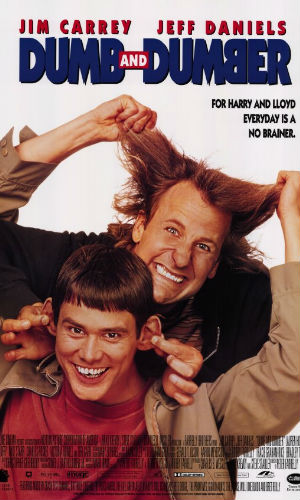 God knows how they did it – brilliant script + clever performances + inspired direction maybe? – but they did, and now, according to a photo of a chipped tooth, accompanied by the text "GESS HUUZ BAK BICHEZ?", sent out by Jim Carrey on WhoSay they're doing it all over again!
Dumb and Dumber To, which began shooting this month, after the Farrelly Brothers secured fresh funding after original Warner Bros pulled out, and which will feature a soundtrack courtesy of Empire of the Sun (be still my heart!), is due to hit movie theatres on the 20th anniversary of the original film's release in 2014.
In an appearance on US chatshow Late Night with Jimmy Fallon in June, Daniels, who at the time expressed reservations about whether it would happen (that was the same month that the Farrelly Brothers were trying to secure new backers they needed so his hesitation was understandable), had this to say according to nme.com:
"I've seen the script, it's hysterical. We're middle-aged, we're not pretending we aren't. We're middle-aged and we're still that stupid."
And if that's what Harry Dunne says then I'm in!
Bless my contrary comedy loving/hating heart, I'll be there in 2014 frozen to the seat of my Vespa!
You couldn't keep me away – it's a no brainer.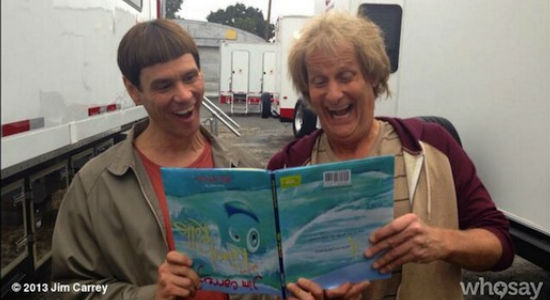 UPDATE – 26 September 2013
Dumb and Dumber To has started filming! Check out the reports at blog.zap2it.com and totalfilm.com and firstshowing.net (where you get to see a grown up Blind Kid Billy!) for proof!
I am feeling delightfully, amusingly stupider already.