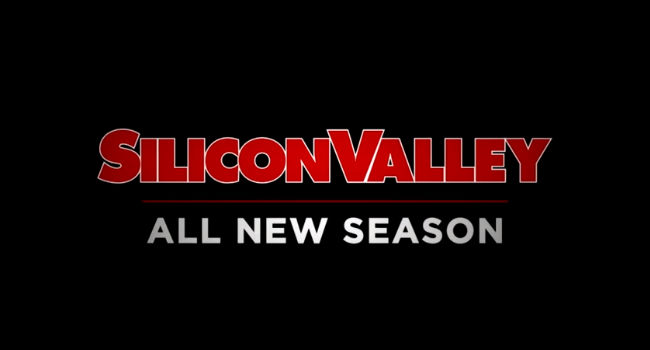 Hands down one of the best TV show premieres of 2014, and I would be so bold as to say the funniest, was HBO's Silicon Valley, a by all accounts startlingly authentic depiction of life in America's hot bed of technology development and dreams, centred on a typical startup, Pied Piper, hoping, like all nascent would-be Googles or Apples do, to make it into the big leagues.
Developed by Mike Judge (King of the Hill, Office Space), John Altschuler and Dave Krinsky, creator and executive producers of King of the Hill respectively, it neatly and hilariously captured the almost palpable sense of clawing desperation, and often fish-out-of-water cluelessness and sometime sheer dumb luck of young tech hopefuls, represented in this case by Richard (Thomas Middleditch), the man who created the revolutionary technology at the heart of Pied Piper, and those who accompany him on his wild and panic-inducing ride to startup glory or barely-noticed failure.
What worked for the show, apart from its gleeful willingness to skewer and satirise just about everyone and everything in the real Silicon Valley to devastatingly funny effect, was the fact that it never forgot, not for a moment, that there were real people holding all those pie-in-the-sky dreams aloft on a steady diet of soda, junk food, and little to no sleep.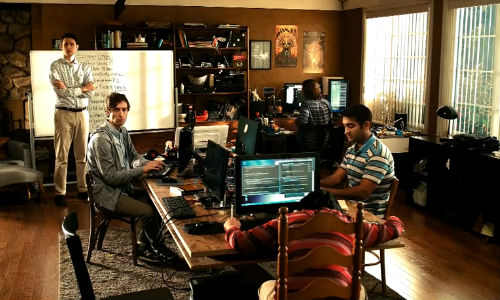 So even as you laughed and laughed some more, and laughed even more, it was impossible to ignore the fact that Silicon Valley had a great deal of humanity at its core, something it has in common with the very best of comedies like Frasier, and Brooklyn Nine-Nine.
Series 1 ended with the I-think-I-can tech mogul wannabes of Pied Piper, which included partial funder Erlich Bachman , played with glorious crass audacity by T J Miller ("What kind of monster puts artisanal cheese in the freezer?!"), Canadian Satanist and tech genius  Bertram (Martin Starr), straight-talking soda addict Dinesh (Kumail Nanjiani) and timid though corporate savvy Donald "Jared" Dunn (Zach Woods) beating the evil denizens of corporate juggernaut Hooli at their own game at TechCrunch Battlefield.
Far from being able to rest of their laurels however, their historic win simply meant the pressure increased on them a thousand-fold, as business advisor Monica (Amanda Crew) made all too clear, leading Richard to vomit in a dumpster bin, hardly the sort of triumphant response he likely had in mind when they won another chance at making it to the Big Time.
With the need to prove themselves still uppermost on their agenda, the newly-released season 2 trailer shows them in Erlich's house/Pied Piper's corporate HQ doing pretty much what they did in season 1, and it is, as you'd expect, very, very funny largely thanks to Erlich blowing another one of his fast-diminishing of limited use gaskets.
Silicon Valley returns on 12 April 2015 at 10/9c and in Australia on Showcase (Foxtel) shortly thereafter.