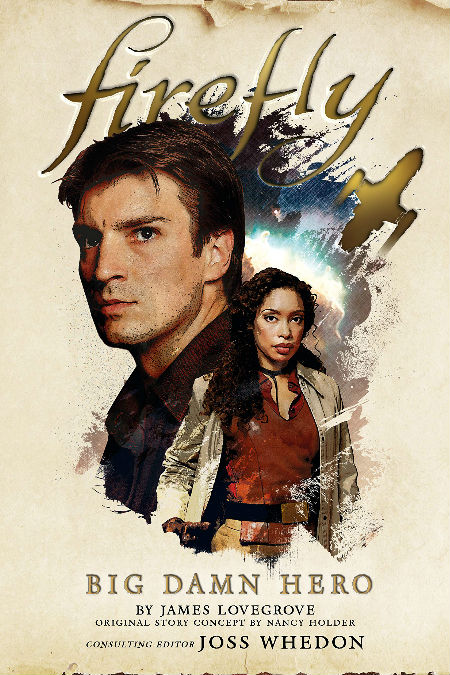 SNAPSHOT
Captain Malcolm Reynolds finds himself in a dangerous situation after being kidnapped by a bunch of embittered veteran Browncoats. (synopsis via EW)
If you listen carefully, you can hear the sound of Firefly devotees wailing and gnashing their teeth, and bemoaning, once again, the fact the series was ended far too early after just 14 brilliant episodes in 2003 (a movie, Serenity, followed in 2005).
How can I be so sure you will hear those voices raised in sackcloth-clothed, ash-filled lamentation? Why because I am one of those people who wonder how Fox could cancel the story of a bunch of a ragtag bunch of characters on the fringes of space whose gung-ho adventures contained some pretty weight philosophical dilemmas.
It was a brash, fun incredibly-clever western in space that has found its storytelling voice again thanks to three books issues by Titan Books in collaboration with Twentieth Century Consumer Products, curated by series creator Joss Whedon, which will be considered canon, making it all gloriously official.
The first book is out, with two to follow – Firefly: The Magnificent Nine by James Lovegrove (March 2019) and Firefly: Generations by Tim Lebbon (Oct. 2019) – ensuring we haven't heard the last of Mal and the gang just yet.
Firefly: Big Damn Hero by Nancy Holder is currently available (read an excerpt at EW)