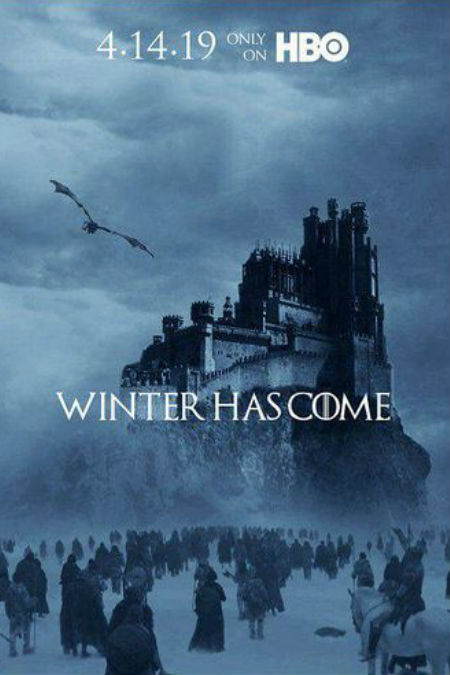 Winter has well and truly come in Game of Thrones in the gripping teaser trailer.
In the evocative, and let's be honest, creepy crypts beneath Winterfell, which will be one of the first places to feel the icy touch of the White Walkers and their leader, the Night King, we witness Jon Snow (Kit Harrington), who is not the nameless bastard we thought him to be, and Arya (Maisie Williams) and Sansa Stark (Sophie Turner) come to face-to-face with their own stony mortality.
Its unnerving on a number of levels; not simply the reinforcement of what is at stake in the coming battle for the heart of Westeros, which will take place over six movie-length episodes, but how all-pervasive and dangerous the ice-cold hand of the Night King is and how easily the Seven Kingdoms could fall under his undead hand.
While we don't gain a huge amount of additional information from the teaser trailer, we get mood aplenty, which whets the appetite phenomenally for the final decisive battles for Westeros, its people, the characters we have come to know and love, and the Iron Throne itself.
Game of Thrones season 8 debuts 14 April.