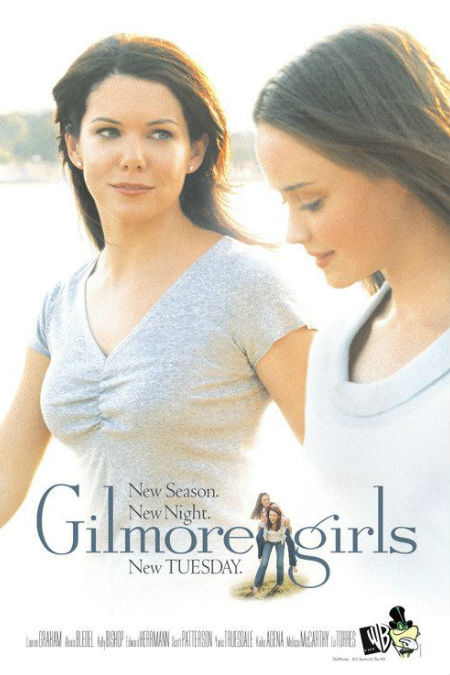 It has oft been said that you can't go back, and while that's true in lots of instances, it's increasingly not the case when it comes to old TV shows.
Why even Frasier might be coming back to our increasingly-crowded screens!
Of course, Gilmore Girls has already returned to our screens for a 4-movie length-episode revival, A Year in the Life, where we caught up on the lives of Lorelai (Lauren Graham) and daughter Rory (Alexis Bledel), Luke (Scott Danes), Lorelai's mother Emily (Kelly Bishop) and a host of other beloved characters over "Winter", "Spring", "Summer" and "Fall".
It was glorious and wonderful, a possible fitting end to a series that, thanks to the inspired writing of Amy Sherman-Palladino (who exec produced alongside husband Daniel Palladino), sang about the realities of life in small town America with the kind of lyrical beauty that few shows come close to managing.
While there is a sense that the show crafted itself a perfect ending in those unexpected extra four episodes, no one has actually said that was that, and so when Linda Holland, Netflix's VP of original content, presented at the very-recent Television Critics Assoc. summer press tour, one of the topics addressed was whether we'd find our way back to Stars Hollow …
"'We haven't discussed it at all. But [series creator Amy Sherman-Palladino, who has out 'out' clause that allows for production of another series] knows that we are very big fans of Gilmore Girls.'

"Sherman-Palladino is, of course, currently busy with Amazon's The Marvelous Mrs. Maisel, which earlier this month bagged 14 Emmy nominations, including for Outstanding Comedy Series. However, as TVLine first reported, Sherman-Palladino's Amazon deal includes an "out" clause that would allow her and fellow EP Daniel Palladino to make another season of Gilmore." (TV Line)
So while it's not exactly a "NO" and Gilmore Girls could return to our streaming screens once again, I wouldn't pack for the journey just yet.
But, you know, keep an overnight bag by the door just in case OK?