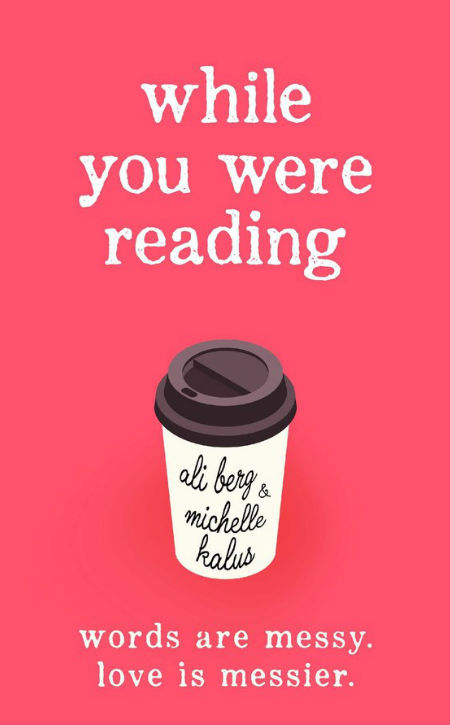 Have you ever made a titanically bad life decision, the kind for which there is no reasonable response, other than to run for the hills and tried to pretend that barn burner of a life-changing incident never happened?
Beatrix Babbage has; after an accidental confession lays her best friend Cassandra's best friend to waste, Bea's heads straight across the country, leaving hometown behind for the promise of reinvention in Melbourne, a city in which she has no friends, no job but which is mercifully free of painful memories.
It proves to be a small salve for her gaping emotional wounds, with the avowed bookworm and marketing expert finding herself lonely and adrift, unable to find a job she really likes – until, of course, she creates one of her own – close friends she can confide her (that changes too) and a special man to take her mind off a life that, once burgeoning with purpose and companionship, now feels more than a little empty and hollow.
This is, naturally, the perfect opening for a book-infused literary romantic comedy (rom-com), and that is exactly what While You Were Reading by Melbournians and best friends Ali berg and Michelle Kalus (The Book Ninja) is, a delightfully emotionally-wrought, wry and funny exploration of what happens when life finishes all of a sudden … and then starts up all over again, just not in the way you expected.
"Bea had been up all night reading the beautiful scribbles that adorned the dog-eared pages of Meeting Oliver Bennett. She was so consumed by the handwritten annotations that she had barely taken in the story. in fact, she couldn't stop thinking about the heartfelt notes, and who they were describing, as she made her way to work. The person on the other end of the ballpoint was like another complex, intricate character in the book. And the best part? This character existed in the real world! And maybe I could find them?" (P. 23)
The great pleasure in reading one of Berg and Kalus's books is they resonate with a crackling sense of emotional authenticity, the kind that detractors of the genre say can't possibly inhabit it. (They're, of course, sorely misguided and missing out on a genre of literature that warms the heart and reassures you in a cold, cruel world that love and good things are possible.)
Sure, they're larger-than-life and happy ending in a way unique to rom-coms but when was that such a crime?
The things is while Berg and Kalus making merry with the tropes of the genre, they are in no way derivately beholding to them, infusing their bright and cheery stories with the gravity and ramifications of poor life decisions that aren't usually a one time deal.
They certainly aren't in Bea's case, a heartfelt, goodhearted almost-30-year-old who wants the very best from life, and for those she loves, but who, like all of us, doesn't always execute perfectly on those idealistic expectations.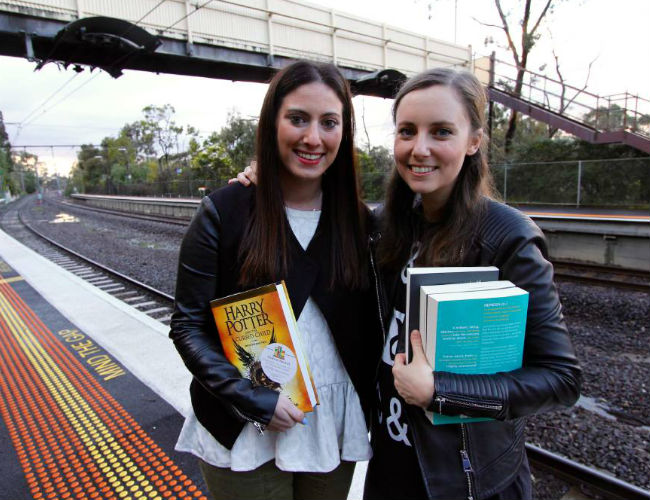 Infused, like The Book Ninja with a series of lover letters to books, reading and bookstores – there is a lovely crossover to the first novel which is like meeting back again, briefly at least, with good friends – While You Were Reading is part rom-com, part mystery solving and part rebuilding life in the wake of an accidental calamity.
If you're a reader of longstanding, you will find a great deal of pleasure in savouring being with characters for whom reading is an alienable, soul-nourishing part of life, the one constant that remains when so much else appears to have fallen by the wayside.
Through her love of reading, which very much reflects that of the authors, who are the founders of the Book Ninja which sees inscribed books being left on public transport for people to read and pass on again, Bea slowly begins to assemble some semblance of a happy life again.
She forms a close, caffeine-based friendship with Dino, the owner and barista of The Nook (he is also a book lover and kind, if sometimes surly, soul so that's a plus), meets Zach who claims to have written the inspiring, life-affirming inscriptions in Meeting Oliver Bennett, a second-hand book she buys from The Little Brunswick Street Bookstore (see The Book Ninja), comes to know and love idiosyncratic Royalist Ruth (and her ferret) and with the help of work friend Martha finally establishes the literary marketing career she wanted when she first arrived in the Victorian capital.
"Bea looked Dino in the eyes, recognising a sadness and anguish and maybe also a hint of desire in them. Why am I with Zach? she asked herself. It was a question she couldn't quite answer. It had all happened so quickly and now it just … was. Possible reasons clouded her mind. I feel safe with him. I like his company. I love his cooking. But she kept coming back to one: Because otherwise I'd have no one." (P. 287)
Melbourne is as much a character as anyone or anything else, with the novel happily moving between trendy bars and rich, character-filled cafes, and hip suburb and towns further afield. (Bea's Instagram trigger-happy sister Lizzie, one time The Bachelor runner-up lives in Mt Eliza, near Melbourne.)
Books, naturally enough, feature heavily too with a veritable panoply of titles woven into the story – they are listed at the end of the story and cover everything from Little Women by Louisa May Alcott, Normal People by Sally Rooney, The Picture of Dorian Gray by Oscar Wilde and Pachinko by Min Jin Lee – reaffirming, just in case you missed it, that the world of Bea, and indeed Dino, Ruth and so many others would be all the poorer without the rich injection of life and imagination that books provide in bounteous quantities.
Together with appealing, beautifully rendered characters, a deliciously melodramatic (in all the best senses of this much-maligned word), fast-moving momentum and an authentic appreciation of both the ups and downs of life, often created by fallible human beings who want and deserve much better, While You Were Reading is a gorgeously bright-and-light but knowingly-grounded piece of writing, a testament to the fact that while worlds can implode, they can also be rebuilt – with coffee, books, good friends and a willingness to throw yourself in the existential deep end and see what happens.