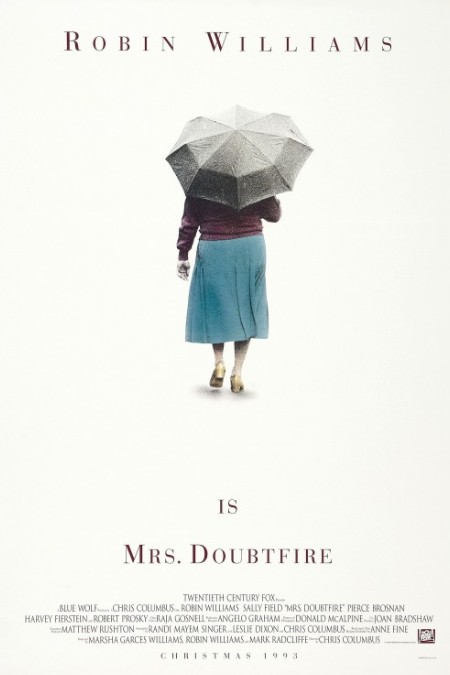 SNAPSHOT
Beats and tunes made from the sounds of Mrs. Doubtfire. Enjoy! (synopsis via Laughing Squid)
Mrs Doubtfire is one of the great comedic triumphs of the 1990s.
Released in 1993, this deeply poignant film starred the late, great, sorely-missed Robin Williams as Daniel Hillard / Mrs. Euphegenia Doubtfire, a man going through a distressingly acrimonious divorce from wife Miranda (Sally Fields), the most painful consequence of which is a significant loss of time with his beloved kids Lydia, Chris and Natalie aka Nattie (Lisa Jakub, Matthew Lawrence and Mara Wilson respectively).
The film, directed by Christopher Columbus, is at turns laugh out out funny and deep in your soul affecting, and somehow Perth creator Pogo, who puts, in his own words, "puts weird sounds into a blender and blasts them into a funky frappé for your earholes".
In "Doubtfire", he has taken lines of dialogue from the film and mixed them in with a deliciously mid-fi piece of bouncy music that manages to captures the many moods of the movie in just three minutes and fifty glorious seconds.
It's sublime, moving, sweet and ridiculously listenable.