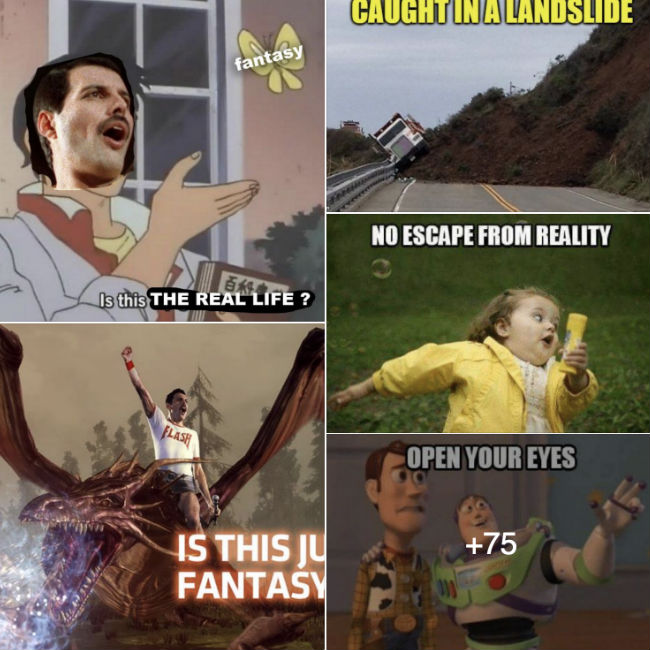 SNAPSHOT
Welcome to the Official Bo-Meme-Ean Rhapsody fan video!. Initially, I just collected all the images and captioned them (lyrics by Freddie Mercury), and put them in order. But when I made the image folder public & shareable on Facebook, it went viral and exploded in about 3 days. My friend Jamie was kind enough to put these things in sequence, timed perfectly, and YouTube was kind enough through their licensing deals to put the REAL SONG on it. (synopsis via Laughing Squid)
If you keep an eye on film criticism circles on social media, you will have noticed that that particular group of people aren't really fans of the recent Queen biopic, Bohemian Rhapsody.
Public yes, film critics, not so much.
Whatever your opinion of the film, and for the record, while realising its shortcomings, I actually really enjoyed it, you would be a hard, cold soul indeed if you didn't immediately fall in love with this brilliantly-executed video by musician and diehard Queen fan Luke Maynard which brings meme-worthy life to a song already bursting with a ton of it.
It's a ton of fun to watch but it also brings a whole new perspective to a song which has connected with a great many people, and which thanks to the viral success of this video, is bound to connect with a whole lot more.
Gallileo, Gallileo, Gallileo, Gallileo, Gallileo, figaro, magnifico!