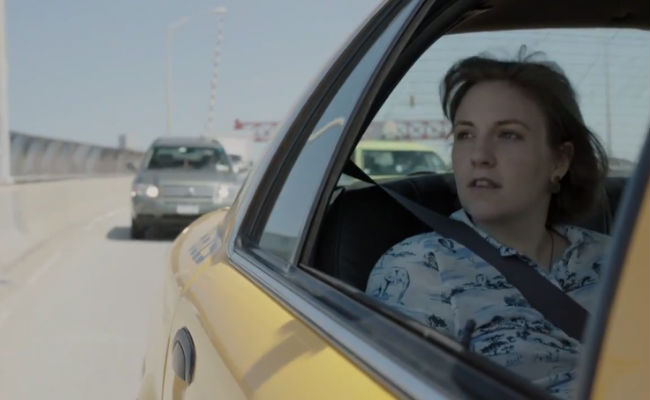 SNAPSHOT
Last season left off with Hannah (Lena Dunham) struggling to make her life in New York work both professionally and romantically with her on-again, off-again boyfriend Adam. Shoshanna (Zosia Mamet) learned that she was three credits short of graduating and attempted to get Ray back, Marnie (Allison Williams) kissed Desi even though he has a girlfriend and Jessa (Jemima Kirke) is last seen helping her boss Beadie take her own life.

In [season 4] Hannah tells Marnie that she's finally "made the right decision, which is a totally new sensation" by moving to Iowa to participate in the Iowa's Writer's Workshop, even though Adam doesn't seem to be thrilled with the decision. Marnie is going through some love troubles and working on her music, Jessa and Adam get arrested and Shoshannah is trying (unluckily) to find a job. (synopsis via and (c) Rolling Stone)
Life isn't getting any easier for the four girls from Brooklyn and those who unfortunately, or fortunately depending on your point of view, come into their orbit, season 4 of Girls, which has just debuted its first full length trailer.
While Hannah, likely very briefly, is convinced she has made the right decision, no one else seems as convinced that they have nailed the weird, confounding beast of life just yet.
And frankly that is what makes HBO's Girls, created by and starring Lena Dunham, whose latest creative undertaking, the book Not That Kind of Girl has been illustrating just how contrary and controversial the twists and turns of life can be, such a relatable, if occasionally cringe-inducing, show (the cringing comes from the truth of what's being shown hitting just a little too close to home at times).
Shoshanna: "I just don't understand why nobody tells you how bad it's going to be in the real world."
Marnie: "Yeah, they do; that's pretty much all they ever tell you."
Exaggerated though it may be for dramatic or comedic effect, Girls never disguises the fact that life rarely lives up to the vaulting expectations we have of it in our naive youth or if it does, not quite in the way we thought it would.
We all march fearlessly into the "real world", which is being so unkind to Shoshanna in the trailer, thinking that all our grand designs will be realised, our hopes justified and our visions come to pass in gloriously satisfying technicolour wonder but that is rarely what happens and a sign of our maturity is finding workable ways to relate to the shattering of those illusions.
What we're seeing in Girls, and what it makes it such compelling, rewarding television is that we are watching a bunch of twenty-something people grapple with the shattering and the rebuilding of their dreams and expectations with the scant bits of wisdom and life experience you have gained by that age.
We'll see what fresh lessons the girls of Girls learn when season 4 of Girls premieres at 9pm on January 11 on HBO.