So many songs, so few Gb on the iPod!
This year I featured something like 100 songs in my Now This is Music series, and they were only a sampling, yes a sampling,of the 100s of songs that came my way.
If the internet has done one thing (beyond porn and online gambling I mean) it's the democratisation of opportunity for music artists around the world who can now record their music in their home digital studios, upload it to the likes of Beatport or Soundcloud, and then market it like crazy on Twitter, Facebook, or any of the multitude of social media platforms.
As a result, it's a truly exciting time to be a music fan since on any given day you could be discovering music by artists from Korea, Japan, Norway, Tunisia or anywhere you can stick a virtual pin in a Google map really.
The one downside to all this musical plenty is that it makes distilling a list of just 10 favourite songs nigh but impossible (which is why – shhhh – there are in fact 11 songs in the selection; but hey you didn't hear that from me OK?).
However I have given it a shot, basing my decisions on obvious things like how much I played the song, and if it struck any sort of emotional chord with me.
I would love to know which songs you loved the most in 2013 and we can compare notes … haha … yes I know they're different kinds of notes …
(1) "Jennie" by Cape Lion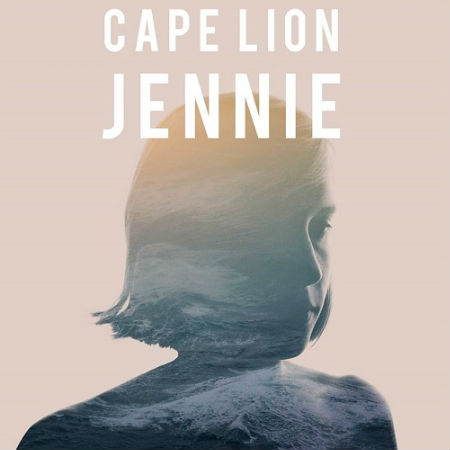 WHO ARE THEY?
"Formed in Stockholm, 2012, Cape Lion is the outcome when producers/song writers Carl-Johan Sevedag and Martin Wiklund put their heads together. Coming from widely scattered musical backgrounds the duo delivers big and uncompromised pop music with timeless hooks and melodies that stick right from the start." (source: Cape Lion's profile on soundcloud)
WHY I LIKE THE SONG
This song demands to be heard!
It's got a massive hook that you can't help but shout out along with, a big sound overall, and an infectious energy that inspires me no end regardless of whether I'm out exercising and needing a lift after a long day at work.
I just feel enormously good listening to it, and after the rather stressful second half of the year I endured, that became incredibly important.
The fact that I am still listening to it heavily six months later speaks to its musical longevity.
WHAT I SAID ABOUT IT IN Now This is Music #11:
Jennie fairly blasts out of your speakers the first time you hear it, its sense of urgent energy given life by the impassioned vocals of Carl-Johan Svedag and Martin Wiklund and it's sheen of bouncy, endlessly upbeat art pop.

It envelops you the moment you hear it, one of those songs that overhwlems and consumes in the best possible way.

I found myself calling out to Jennie just as enthusiastically as the Swedish duo who have released one other song before this, "You Kept Dreaming" in advance of their forthcoming EP and album.

I can help but agree with scandipop's passionate review of the song:

"It's a glittering and hyper homage to the 90s. The synths have been tuned to disco house, and the vocals have been spliced and diced into an adhd warning symptom. The production is tres magnifique. That Jennie is a fool for letting go of these guys. But chances are, the resulting song is better than her anyway."

It's a glistening mass of distorted vocals, synth beats and frissons of emotional excitement and bound to have you yelling out this mysterious woman's name over and over.
(2) "Ways To Go" by Grouplove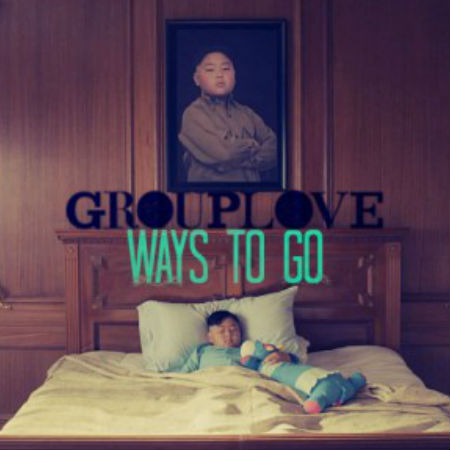 WHO ARE THEY?
"Grouplove (also typeset as GROUPLOVE) is a US-based indie band that formed in 2009 by Hannah Hooper (vocals, keys), Christian Zucconi (vocals, guitar), Sean Gadd (bass, vocals), Andrew Wessen (guitar, vocals), and Ryan Rabin (drums)." (source: wikipedia)
WHY I LIKE THE SONG
This is a supremely happy, bouncy song.
It's the sort of song you put on when you want to feel like anything is possible.
And lyrically it seems to be about desperately wanting to be with someone and calling just to hear their name (although the lyrics are obtuse enough that any sort of meaning could be happily applied).
It's intelligent, fun pop with a playful vocal back and forth that makes me smile.
And in the middle of a crazy, busy day, it's exactly what you need.
WHAT I SAID ABOUT IT IN Now This is Music #9:
Hailing from both coasts of the USA, and the UK, the members of Grouplove came together during an artists residency in, of all places, Crete.

Launching their career in 2011 with their debut album Never Trust a Happy Song, the band met with almost universal acclaim and fan-lovin', appearing at festivals like Coachella Valley Music and Arts Festival, and Sasquatch! Music Festival, and selling out tours in Australia, Europe and the UK.

In short, this indie band who knows their way around an infectious, intelligently written pop song, hit success pretty much straight out of the gates and it's not hard to see why.

Co-lead singers Hannah Hooper and Christian Zucconi, who kicked the whole thing off when they met the week Hooper was heading to that fateful artists residency, sing with a passioned but playful urgency, with the rest of the band Sean Gadd (bass, vocals), Andrew Wessen (guitar, vocals), and Ryan Rabin (drums) driving the songs forward with skilled musicianship and the same fevered passion.

Clearly these are musicians love what they do, and it's clearly evident in the lead single of their new album Spreading Rumours (bows September 17), "Ways To Go", a gloriously upbeat bouncy song that celebrates the impassioned longing of two people to be with each other (and which I have been playing almost non stop for the better part of two weeks at least).

It's quirky, fun, with a hook as big as Christmas, and the sort of meaty, melodic synth hooks that make you want to get up and dance … and drive all night to be with the one you love.

Playing "Ways To Go" on perpetual repeat, of course.
(3) "Nu" by Elin Överfjord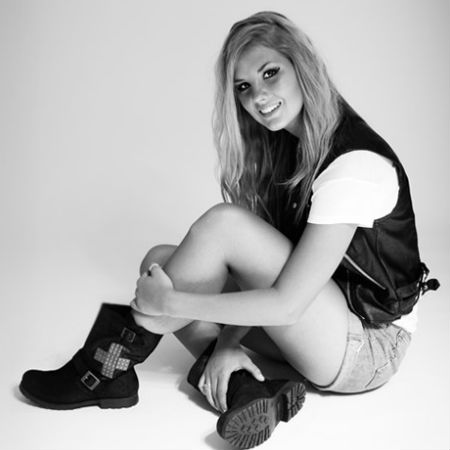 WHO IS SHE?
Hailing from Hallstahammar in Sweden, Elin Överfjord, at only 18 years old, is already an entertainment industry veteran thanks to spending her life on the road with her musician father.
WHY I LIKE THE SONG
It's an amazingly accomplished debut single that grabbed me by the short and curlies (well what's left of them) the moment I heard it and refused to let go.
And I haven't stopped listening to it on high rotation ever since.
What sets it apart from so many of the cookie cutter dance pop songs released by wannabe popstars is that it's packed full of the passion and emotional resonance that money and slickly soulless sound production simply can't buy.
She sounds like she's living every word she's singing, investing themwith the sort of emotional authenticity that most upbeat pop songs lack.
That's why I keep listening – it's catchy and REAL.
WHAT I SAID ABOUT IT IN Now This is Music 13:
Elin Överfjord has managed with just one single, her first, to make members of the music press sit and take notice.

Witness this typically breathless description of her energetic first tilt at pop immortality "Nu" ("Now"), produced by Sebastian Fronda, from one of my favourite music sites in the world, scandipop.co.uk:

"'Nu' is an immense exercise in the poppier virtues of electronica. It's a fierce, up-tempo tune with a cracking great big melody on it. It's so good that it has a chorus which goes 'oooh, oooh, oooh, oooh, ooh, oooh, ooooh', and a post chorus which trills 'Nuuuuuu-NuuuuUUUuuuu-Nuuuu-uuuuuuu. And you can't really argue with that."

And I'm don't plan to.

They're absolutely bang on.

Elin is one of those rare talents that seems to come zooming up from nowhere, lighting up then pop culture firmament like New Years' fireworks.

The reality is of course she's been singing for years, first in her hometown of Hallstahammar, a town of some 10,000 plus souls in southeast Sweden, where she lent her energetic vocals to baptisms, weddings and any and all family events.

And then all over Sweden touring with her musician father, gaining the sort of experience and attention that allowed her to compete in Lilla Melodifestivalen, the Swedish national final responsible for selecting Sweden's in the annual Melodi Grand Prix Nordic junior singing competition and to sing in front of thousands of spectators at the 2009 World Cup.

It all culminated in an invitation to appear on Sweden's version of the Idol franchise which she declined feeling she wasn't quite ready at that point to share her talents with the world at large.

Two years later she's obviously changed her mind and "Nu" is her masterful calling card.

You would be wise to answer since it's unlikely you'll hear a better debut single this year.
(4) "She" by Laura Mvula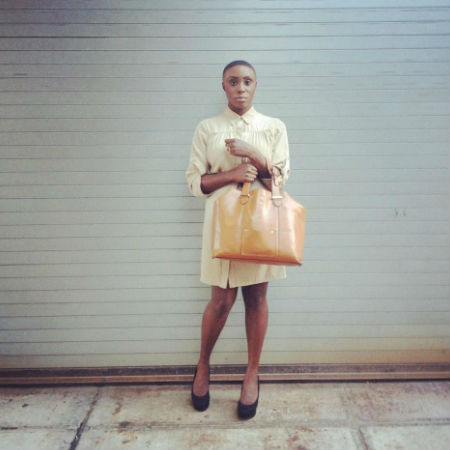 WHO IS SHE?
The self-confessed "geeky kid of R & B", Laura Mvula was born in Birmingham, England, and trained at the city's Conservatoire which informed her sound which her iTunes bio describes as "unique orchestral pop sound — a mix of classic pop, jazz, and soul with creative and accessible twists".
WHY I LIKE THE SONG
"She" is as smooth as a song comes, the perfect accompaniment to lazy, rain days or those quiet moments when you just want to lose yourself in your thoughts.
There's a quiet luscious beauty to it that you just want to tumble into and never climb back out to, the perfect salve for frantic days, restless nights and all the chaotic mess of life you try to cram in inbetween.
I just feel calmer, happier, when I am listening to it.
Perhaps it has something to do with the lyrics which speak of a woman's desperate longing for a better life, which she is willing to do anything to acquire, married to music that grows in intensity throughout, mirroring the optimistic tenacity.
It is, quite simply, uplifting.
WHAT I SAID ABOUT IT IN Now This is Music #1:
My this lady has soul!

This is such a beautiful, goose-bumping piece of art with a sunlit clip that perfectly evokes the stripped back, vocally rich song that it accompanies.

To say that Laura Mvula, from Birmingham in the UK is a talented vocalist with a gift for not only hitting the notes with pinpoint accuracy but giving them an emotional texture that many other technically perfect singers would envy, is a massive understatement.

The classically-trained composer, who in an interview with The Guardian newspaper described herself as "the geeky kid of R & B", is joined by a choir that gives the song the most exquisite layering of vocals I have heard in quite some time.

She is being compared to Amy Winehouse and Adele, and while she is happy to accept those comparisons, rest assured she is very much her own person with her own unique sound, and I predict she won't be little known for too much longer.
(5) "Hollow"/"Agila" by Julia Vero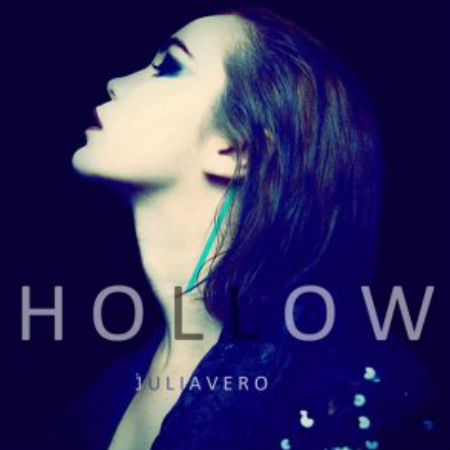 WHO IS SHE?
Hailing from Stockholm, Sweden, Julia Vero aka Julia Boman is an arresting new talent with a bewitching talent for hook-laden, utterly-different pop.
WHY I LIKE THE SONGS
If there's one thing that Swedish singer-songwriters do better than pretty much everyone else in the world, it's their uncanny ability to mix the light and the dark, the upbeat and the pensive in one beguiling pop song.
Julia vero has this exceptional ability in spades, which make her songs far richer than simply a bundle of bouncy notes and some easily forgettable lyrics.
She pays as much attention to what she's trying to say as the music she uses to say it, and it makes her music endlessly compelling, and never less than enjoyable.
She manages to keep my mind and feet engaged simultaneously, something that I, a man who's a contrary mix of the cerebral and the experiential, hugely appreciate.
WHAT I SAID ABOUT THEM IN Now This is Music #5:
Another artist who's adopted a creative nom de plume, Julia Boman has chosen to present herself to the world as Julia Vero.

Frankly I wouldn't have cared if she'd called herself Doris the Hamster Trainer – although let's be honest that would have been a little odd; artistically eccentric yes but odd – with songs this good.

"Hollow" is an upbeat pop song,that bounces along with spirited passion and zest, music that sits in direct, and ear-pleasing counterpoint to the darkly accusatory, at times almost regretful lyrics.

It's the realities of life wrapped up in a bright red musical bow and it works brilliantly.
(6) "I Found Her" by Ida Corr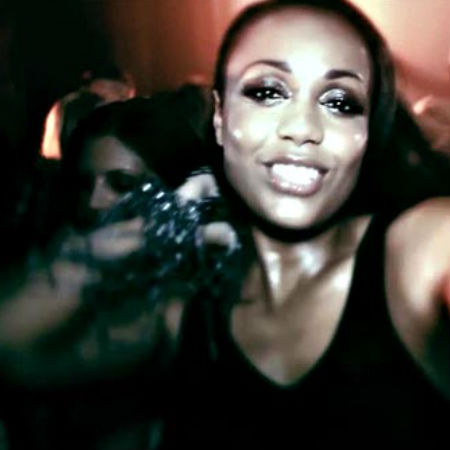 WHO IS SHE?
A multi-talented artist – she sings! she writes songs! she produces them! – from Århus, Denmark, she is known for creating utterly distinctive one-of-a-kind dance music that says something.
WHY I LIKE THE SONG
It's rare to find a song that you like right from the get-go, that stays with you and grows and grows in appeal which is why discovering "I Found Her" was such a joy.
It has an amazing message of owning who you are and being happy in that, a pounding beat that sounds like nothing I have heard in a long time, all sung by a woman with a voice that entrances with every note she sings.
It's haunting in all the good Kate Bush-ish ways, utterly beautiful and one of those songs I return to again and again.
WHAT I SAID ABOUT IT IN Now This is Music #19:
I can't believe I haven't discovered a talent as towering as Danish singer Ida Corr before this.

She has a purringly powerful, distinctive voice, eminently catchy beat-laden songs which you love after just one listen replete with meaning heaped upon meaning and a danceable sound all her own that is captivating and beguiling beyond all reason.

" I Found Her" which comes growling out of the starting blocks with a pounding melodic urgency encapsulates her artistry perfectly.

It's unlike any other dance song you've heard before, replete with hauntingly beautiful electronic beats and a story of self-discovery and pride in who she really is, an appealing mix of beats and message that I loved from the word go.

Taking my place as a savior,
taking my place as a goddess,
taking my doubts to the graveyard
hoping that nobody will find them

But I found her
hiding in my heartaches
tears in her eyes and smiling
An angel of love, she sang "child of mine
I'm yours to find"
I'm so glad i found her

Finding an artist who doesn't feel the need to dumb down what she wants to say to find an audience is so refreshing – that she has a found a large and growing audience is evidenced by her crazily busy schedule – and there are plenty of other factory line pop starlets who should take a leaf out of this talented lady's book.

It is possible to get people up dancing with insanely alluring electronic dance music and not have them leave their brains at the bar for the duration and Ida Corr deserves all the success in the world for realising that and acting upon it with songs as rich and rewarding as "I Found Her".
(7) "Happy" by Pharrell Williams

Pharrell Williams is very happy indeed (image via arabia.style.com)
WHO IS HE?
Pharrell Williams is a multi-talented American performer – he's a singer-songwriter, rapper, record producer and even a fashion designer. He's also the winner of four Grammy Awards including two for his production work as part of The Neptunes with partner Chad Hugo.
WHY I LIKE THE SONG
Its joy in one 3 minute pop song!
Pharrell Williams has proven again and again, both as a solo performer and as part of N.E.R.D, a group formed with Chad Hugo and Shay Haley, that he knows his way intimately well around utterly engaging pop hooks but there is something so indefinably, well, happy, about this song that I am compelled to dance around, stupid big grin on my face, abandoned to the kind of who-the-hell-cares joy that is rare in adulthood.
If he was looking to recreate how wonderful it feels to be a kid, unburdened by cares and existential crises, then he did it and then some.
WHAT I SAID ABOUT IT IN Not just for birthdays … Pharrell Williams wants you happy all the time:
I come across an extraordinary amount of songs as I graze across the vast new digital musical landscape but rarely does a song make me so euphorically, well, happy as Pharrell Williams new single, appropriately titled "Happy".

It is a joy to listen to, to dance to, to put on when you're doing something drudgerous like the ironing or washing up – I have yet to find a single domestic activity not given an extra layer of happiness with this bouncy bundle of dance-filled joy.

Lifted from the soundtrack to Despicable Me 2, which I unfortunately missed when it was in theatres, it is being pitched to Academy voters as a song worthy of their Oscar contemplation, and while if nominated it would likely be up against amazing songs from Disney's Frozen and a host of dazzlingly original songs from The Great Gatsby, I fail to see how anyone couldn't be moved by the joie de vivre gushing forth from this pop gem.
It is so good in fact that I could happily listen to it for 24 hours which is just as well because via 24 Hours of Happy, Pharrell Williams has loaded the world's first 24 hour music video which allows you to check out a bunch of ecstatically happy dancers having the time of their lives, one for just about every moment of the day.

The best part is the song remembers where it left off when you left one time and restarts at the exact same place at the next time you choose.

And you can keep going for as long as you want to, which if you're anything like me, will be quite some time.

Now if you'll excuse me I am going to attempt all to watch 24 hours of the video without breaking into a silly, hands in the air, head thrown back, gigantic silly smile on my face endless dancing …

Nope, can't be done …

Don't care … I'm HAPPY!
Here's the wonderful clip that goes with the song … 
(8) "Good For Me" by Julian Maverick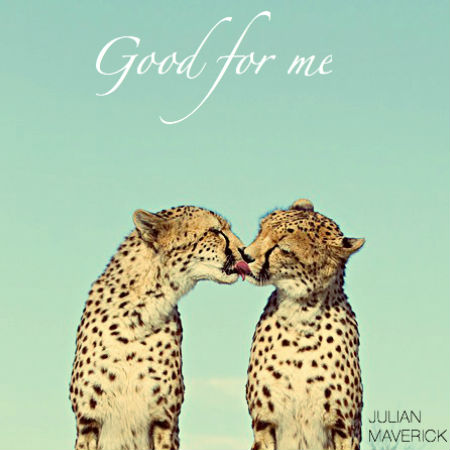 WHO IS HE?
A Melbourne, Australia-based producer, he has four songs under his belt and a bright future as a purveyor of irresistible pop.
WHY I LIKE THE SONG
This up-and-coming artist effortlessly combines bright , consistently upbeat melodies with lyrics that speak of adoration and love from afar mixed in with a sense that the object of his affection is out of his reach.
It's a very Scandinavian mix of dark and light, of joy and melancholy and it works a treat.
"Good For Me" is never less than compelling, and had me on my feet pretty much from the word go.
 WHAT I SAID ABOUT IT IN Now This is Music 15: 
Melbourne-based producer Julian Maverick has come up with one of the smoothest, velvety-vocal tracks I have ever heard in quite some time.

Described as a "summer disco song about two cheetahs" –  make of that what you will but it can only be a matter of time before Sir David Attenborough uses it in one his famous BBC wildlife documentaries – it's all bright sunshine, relaxed vibes, and a heady sense that everything will be just fine.

Granted he's singing about the one he loves likely being "too good for me", but he also admits that while it's "cheesy" to be "lost in you" he's enjoying the experience and isn't about to give it up anytime soon, despite the sense that he's in over his head.

Julina has distilled the utter agony and ecstasy of being head over heels in love almost perfectly, both musically and lyrically, with the result that "Good For Me" simply glides across your ear canals and leaves you feeling like a million bucks.

If you're looking for the perfect summer feel good song, with optional cheetahs, then this is the song for you.
"Dead Island" by Kitty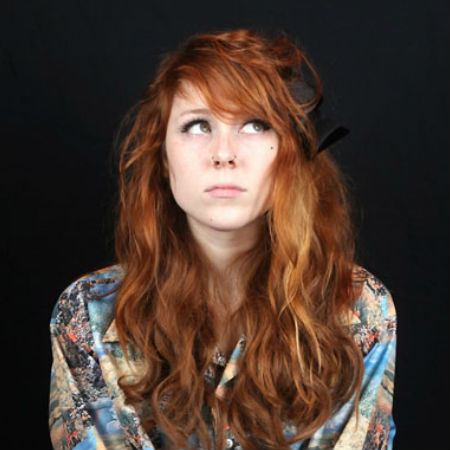 WHO IS SHE?
Kitty aka Kathryn Leigh-Beckworth is an edgy talented rapper from Daytona Beach, Florida, USA, who has used the internet as few have to establish a growing profile and a devoted fan base.
WHY DO LIKE THE SONG?
It has so much going on but yet it all works together so well.
It's dreamy, edgy, dramatic, beautiful, driven by a haunting melody and her ability to make rapping sound dark and oddly reassuring all at once.
It's impossibly to get bored in this extraordinary melding of a 1001 pop sensibilities and sounds.
WHAT I SAID ABOUT HER IN Now This is Music #1:
Again, lyrically, the song is full of taunts to a rival referenced only as "bitch" on multiple occasions, and an evocation of new York as the perfect city to commit suicide in thanks to "all the bridges you can jump off", and should by rights induce tension and a random chills of aggro as you listen to it, but instead the melody, which liberally samples Major Lazor's "Pon de Floor", has you wafting up the clouds.

It is a clever musical and lyrical juxtaposition, accented by the clip which features her in full flower power mode (a visual reference to the title of her EP, D.A.I.S.Y. Rage) staring into the twisting refracted light of the chandelier like it will reflect back the answer to all her questions about life, the universe and everything.

Attitude and existential angst she may have in abundance but the music is a delicious, almost warm counterpoint to that, and the whimsy in her voice, which deliver acid-laced raps like they are school girl sing-a-longs is beguiling and attractive and well worth having a listen to.

You can read an awesome review of her EP D.A.I.S.Y Rage on Pitchfork. 
(10) "All the People" by Panama Wedding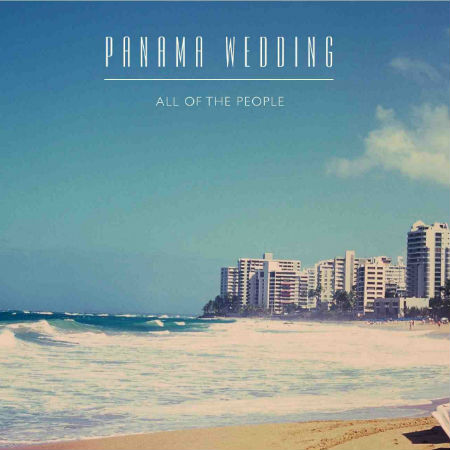 WHO ARE THEY?
Hailing from New York City, Panama Wedding have taken80s inspired synth-pop and made it wholly, contagiously their own.
WHY I LIKE THE SONG
It takes everything I have ever loved about 80s synth pop, mixes it up with a heady dose of 21st century musical sensibilities and some enormously danceable beats and crackin' good harmonies to create of the most infectiously danceable songs of the year.
It also makes me feel like a million bucks listening to it which can't be a bad thing.
WHAT I SAID ABOUT IT IN Now This is Music #2:
The 80s vibe is strong with this one and (perhaps a little 90s too).

In a world where the fluoro decade's influence is damn near omnipresent, and worn proudly, if somewhat derivatively by every second band to emerge from a dark basement with a synth, Panama Wedding, a New York City band who have taken the music blogosphere by storm of late, carries it proudly.

They are ample proof that all you need is a simple, beautifully played melody, clever lyrics, synth mastery, spot on vocals and enough imagination to make an influence your very own to really stand out.

Which is to say they are the whole glorious pop package who do a remarkable job of standing out from the pack by remembering that an influence is just the start of things.

It's what you do it with it that counts and Panama Wedding have done a great deal.

With just one song so far.

Can't wait to see what they will do with a whole slew of pop songs.
(10.5 … er, OK, 11) "Carry Me" by Bombay Bicycle Club
WHO ARE THEY?
An indie rock band from Crouch End in London, they love roaming across genres, grabbing my attention with the jaunty single "Shuffle" from their 2011 album "A Different Kind of Fix".
WHO DO I LIKE THE SONG?
They said they wanted to do something different and they have.
It's a fun mix of warped sounds, twisted vocals, pounding drums and an insistently compelling melody.
It's not classic, pure pop and that's why I think I think love it.
Not because I am not a fan of pop per se – I just really enjoy any artists subverting that sound and having their merry way with it.
That pushing the envelope approach begets song that sound like nothing else you've ever heard and in today's cookie cutter world, that pleases my ears greatly.
WHAT I SAID ABOUT IT IN Now This is Music #18:
Best known for their bright singalong indie rock songs, London-based Bombay Bicycle Club have taken a bold and creative step with the first single , "Carry Me", from their forthcoming as-yet-untitled 2014 album.

Whether it's simply an organic step up from where they were or a dramatically different wholesale change is up to the ears of the listener but guitarist Jamie McColl, speaking to NME.com,  maintains it was a necessary move:

"People have said contrasting things, that it's evolution – just continuing on from before – or it's revolution – completely different. But if we'd have just continued as an indie rock band – I don't even think we'd still be going."

Whatever it is, it is mighty pleasing to this fan's ears, its appealing mix of crunched up distorted sounds and vocals, mixed in with the band's trademark talent for irresistible melodies and potent hooks, the perfect combination of where they'v been and where they're going.

With some added vocal assistance from English singer-songwriter Lucy Rose, whose debut album Like I Used To is also definitely worth checking out, Carry Me is the sort of intricately layered song that you want to play again and again.

If this is where Bombay Bicycle Club is headed, then I am happy to throw on my lycra and follow them around their musical velodrome where their pedals may take them.
* I would love to know which songs moved your musical world this year. (And yes you can only pick 10!)
NPR have published a great post on the songs they loved and their thoughts on this year's prevailing trends. Worth a listen and a read.
And just in case you're short of time, the always inspired and endlessly creative DJ Earworm has mashed together the 25 biggest hits of the year on the US Billboard charts and they work awesomely well together as a song! Impressive stuff, not to mention a great time saver!
Finally, here's Paste Magazine's Top 10 music videos for 2013. You're welcome.