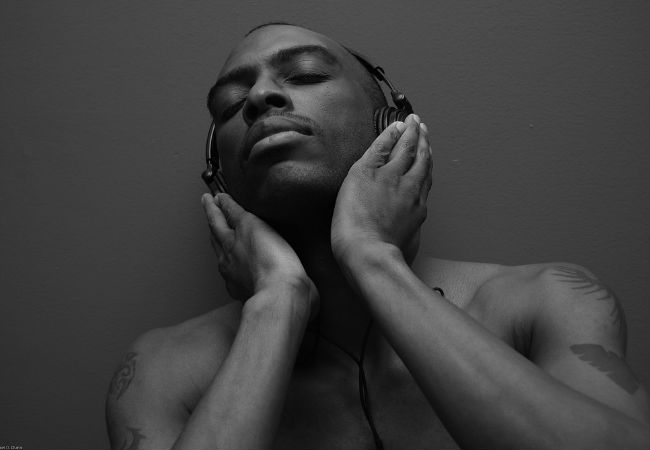 I have been in love with everything Scandinavian for as long as I can remember.
It wasn't an intentional love affair – although there is so much to love about that part of Europe that you could be forgiven for deliberately seeking out all things Nordic – but rather a step by step seduction, begun by ABBA and later bands like Roxette, Ace of Base and The Cardigans, and fueled by everything from authors like Tove Jansson (The Moomins) and Nils-Olof Franzén (Agaton Sax), and yes even furniture maker IKEA (with the exception of their manuals for which I have no love).
It seemed that everything I loved, really loved, had some kind of Scandinavian connection and so it has continued into the present with many of my favourite current artists hailing from north of Paris like Annie, Robyn, Jonas Oakland, Little Dragon and MØ.
Over a year ago it inspired a series of I Love My Scandipop posts such as this and this, and I thought it high time I returned to glory in the music goodness of this amazing region of the world, focusing particularly this time around on Sweden …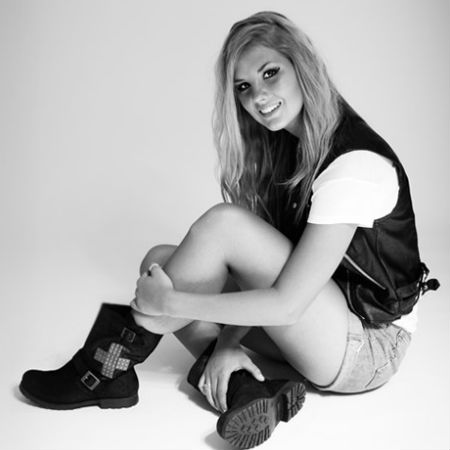 Elin Överfjord has managed with just one single, her first, to make members of the music press sit and take notice.
Witness this typically breathless description of her energetic first tilt at pop immortality "Nu" ("Now"), produced by Sebastian Fronda, from one of my favourite music sites in the world, scandipop.co.uk:
"'Nu' is an immense exercise in the poppier virtues of electronica. It's a fierce, up-tempo tune with a cracking great big melody on it. It's so good that it has a chorus which goes 'oooh, oooh, oooh, oooh, ooh, oooh, ooooh', and a post chorus which trills 'Nuuuuuu-NuuuuUUUuuuu-Nuuuu-uuuuuuu. And you can't really argue with that."
And I'm don't plan to.
They're absolutely bang on.
Elin is one of those rare talents that seems to come zooming up from nowhere, lighting up then pop culture firmament like New Years' fireworks.
The reality is of course she's been singing for years, first in her hometown of Hallstahammar, a town of some 10,000 plus souls in southeast Sweden, where she lent her energetic vocals to baptisms, weddings and any and all family events.
And then all over Sweden touring with her musician father, gaining the sort of experience and attention that allowed her to compete in Lilla Melodifestivalen, the Swedish national final responsible for selecting Sweden's in the annual Melodi Grand Prix Nordic junior singing competition and to sing in front of thousands of spectators at the 2009 World Cup.
It all culminated in an invitation to appear on Sweden's version of the Idol franchise which she declined feeling she wasn't quite ready at that point to share her talents with the world at large.
Two years later she's obviously changed her mind and "Nu" is her masterful calling card.
You would be wise to answer since it's unlikely you'll hear a better debut single this year.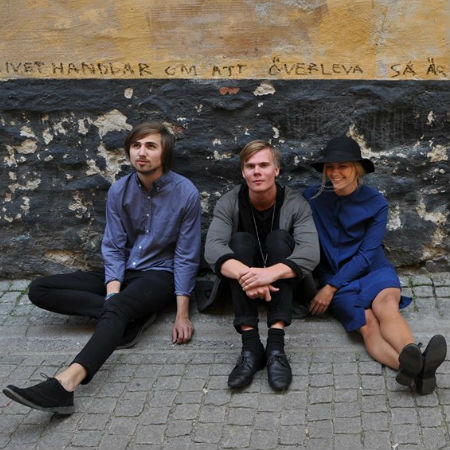 It looks like we have French electronic band M83 to thank for Mons Montis leaping back into the pop music fray.
Long time fans of the group, the three 20 year olds from Uppsala, Sweden, were sufficiently inspired by an M83 performance in 2012, according to repeatbutton.com, to re-form and start making sweet, beautiful dreamy music together.
The result is "Swept", one of those catchy, chilled tracks that manages to sound attractively fey and melodically robust all at once.
Their sound is drawn from a variety of influences with Britpop bands like Blur and Oasis, and of course M83 proving a formative influence on Herman Båverud Olsson, Viktor Paulsrud and Julia Hjert Ströms, who are aiming  to create music that will transport people far away from the humdrum world of day to day life.
While the initial intention was simply to record "Swept", the vocals for which were recorded with a microphone designed to broadcast drum sounds rather than the dulcet tones of the human voice (when their original mike proved defective), have some fun over the northern hemisphere summer and be done with it, the fervently enthusiastic reaction to their debut single has convinced them there may be some longevity in their self-described "sommarprojekt".
To that end, buoyed by the love shown to them by music blogs around the world, they are working towards to recording an EP, to be released at some unspecified point in the future, according to their first ever interview, which appears on Swedish site popmani.se.
"Swept" is an exquisitely gorgeous slice of pop and I can only hope they follow through on this revived interest in making music since its clear they have talent to burn and the world would be a poorer place without their shimmering melodies brightening it up.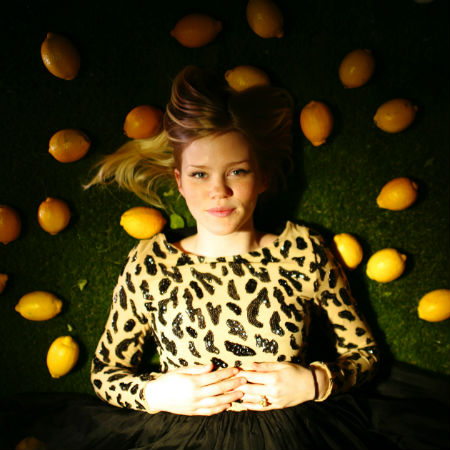 Hailing from Gothernburg, Sweden, you could be forgiven, if you're in Sweden at least, for thinking Ida Redig has been around forever.
Just 26 years of age, she has already released an album Standing Here (2010), appeared with well loved artists like Marit Bergman and Titiyo, and performed for all kinds of media in her home country including state broadcaster SVT.
The first thing you notice about this remarkable young talent is the purity and clarity of her voice, which lends itself to the sort of soft, sweeping, sparse instrumentation on display on her cover of Fleetwood's dreamy "Everywhere".
It is a beguiling sound, described by hiyome, a member of the last.fm community thus:
"Ida's voice beautifully complements the guitar and piano arrangements and the occasional strings add a nerve and a soulful depth to the songs. These are tunes for tears, almost cinematic in their moods and harmonies – but the message is one of hope, not of sadness."
She remains true to a sensibility that dominates much of the music that comes out of Scandinavia – a sense of joy and sadness intermingled, which if you think about it is pretty much life in its essence.
I have every confidence we'll be hearing a lot more from this young lady who stands every chance of spreading her wings and getting noticed not just in Sweden but right around the world.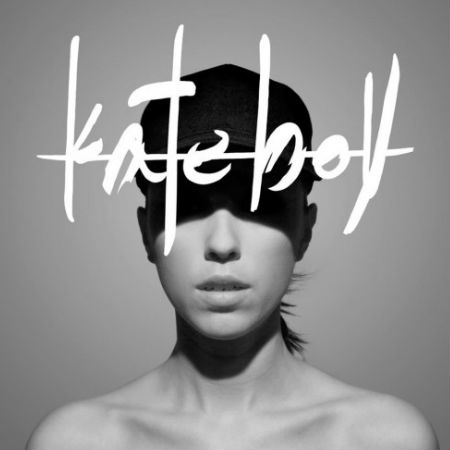 Now to the quirky but no less melodically interesting end of the musical spectrum.
Kate Boy, heirs to bands like The Knife, have perfected a unique combination of gothic rock and pretty pop, anchored by the vocals of Australian-born lead singer Kate Akhurst, which are pretty and strong all at once.
She is joined in the quartet by Swedes Markus Dextegen, Oskar Sikow Engström, and Hampus Nordgren Hemlin, who together make up writing/production team Rocket Boy.
According to their entry on last.fm, Kate Boy is the fictional fifth member of the Stockholm-based electropop group, placing the band in a fine tradition of entirely made up musical personas used by such as compatriots as Sally Shapiro.
Best known for songs like "Northern Lights", "In Your Eyes" and "The Way We Are", and the proud owners of an EP, also called Northern Lights released in January this year, Kate Boy almost didn't come into being with Kate only meeting the members of Rocket Boy 48 hours before she was due to leave Sweden.
But like love at first sight, the bond was pretty near instantaneous as Kate tells it, again on last.fm:
"We had this instantaneous connection; we couldn't even wait until the next day. I felt like I found my people, like, 'I've been waiting all my life for you! I can't wait another minute."
Lucky for us the bond has held with the band writing and producing all their songs together and the promise of more music, which in the words of pitchfork is "all white-heat hooks and warping plastic production", in the offing in the not too distant future.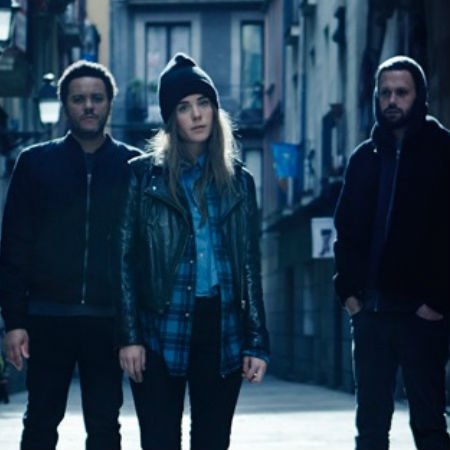 Made up of producer team Tobias "Astma" Jimson and Michel Rocwell, and singer/songwriter Stina Wäppling, this Stockholm-based trio have proved adept at styling clever offbeat music that is as immediately accessible as it is entrancingly different.
It's a rare gift to straddle the artistic and the mainstream, and produce pop so arresting and pop that many long time music listeners have had cause to stop and take it all in.
Describing their music as "pristine snippets of joy", one of the best and most accurate descriptions of anyone's music I have ever heard, The Quietus interviewed the band recently and discovered that NoNoNo (whose name is drawn from Stina's life philosophy of saying no to those things that night distract her from what she really wants to do) came together through the musical equivalent of a blind date.
Says Rocwell of their meeting:
"We met through a mutual friend who thought our sound would really fit Stina's voice, so we thought we'd try it. We loved her voice and her songwriting style. So, we decided to make a session. She came over to the studio and we hit it off straight away."
Obviously a meeting of mutually compatible artistic aspirations, the members of the group drawn their musical inspiration from the likes of Martha Wainwright, Wu-Tang Clan, Depeche Mode and the Cure, and have found the process of writing and performing together to be one of those blissfully happy coincidences of life.
In fact so happy do they sound together, that it won't be long before everyone who cares about interesting, one of a kind music is saying an enthusiastic "Yes" to this thoughtful threesome from Stockholm.