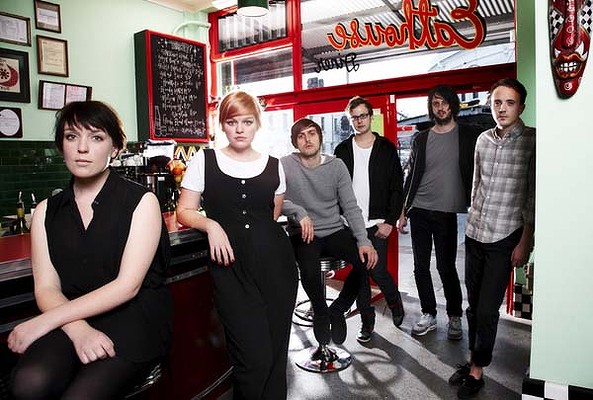 I love accidental discoveries.
The joy of finding something utterly unexpected when you're digging around for something else entirely, or perhaps not even looking for anything at all, is what keeps life interesting and elevates unremarkable moments into the pantheon of memorable points in time.
And so it was with up-and-coming – or its highly unlikely given the buzz they're generating, already here – Melbourne band, Alpine, comprised of co-lead singers Lou James and Phoebe Baker, and Christian O'Brien (guitar), Ryan Lamb (bass), Tim Royall (keys) and Phil Tucker (drums), who've been around since 2009, who somehow snuck on to my iTunes suggestion list when I purchased the song "On Your Side" by New Gods.
Always intrigued by what constitutes "something you might like to listen to" by the algorithm that governs iTunes song suggestions (ah yes the words "algorithm" and "art" go so well together don't they? Yep like "rose" and "truck" really) , I let curiosity carry me forward and clicked on the Alpine link and was immediately entranced by music so melodic and richly harmonious that the decision to buy the entire album took about 4.5 nanoseconds.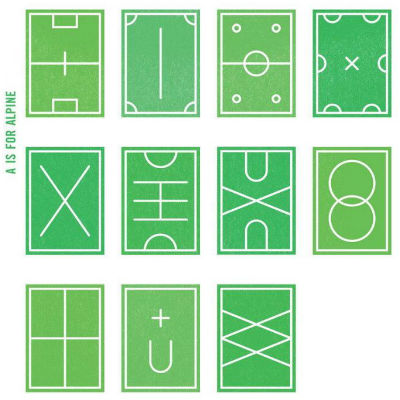 I am not entirely sure how I managed to miss news of the band, whose debut album A is For Alpine zoomed straight to number on the Australian iTunes chart when it was released in August 2012 – it also managed a very respectable 11 on the ARIA chart – but frankly at that point I didn't care.
For after months of wondering when a new artist would come along that would truly sweep off my feet (much like Coldplay, Royksopp, MNDR and Regina Spector once did), here was a group of people channelling music so extravagantly melodious and beautiful, with some delightfully intriguing alternative pop flourishes that elevated it well above any easy listening music comparisons, that I had to listen to as many tracks as I could before sleep claimed me.
Usually I simply download, and sample the album or albums the next morning on my morning commute but there was something compelling about this band's music that demanded it be listened to there and then.
And clearly I am not alone since given the chart success so far, which has delighted the band no end as this quote from Lou James, taken from an article on the musicians by Tasmanian newspaper The Mercury, attests:
"I was just hoping it might possibly get in the charts, so reaching number one on iTunes was just mind-blowing and so surreal.

"And number 11 on the ARIA chart still thrills me, because we don't get played on mainstream radio or anything like that. We were ahead of Adele and other huge artists, and that really blew my mind.

"To think that people are intrigued by the sounds we're making and enjoy them, makes me so happy."
What makes Alpine so listenable is the fact that their melodies meld seamlessly with their harmonies, surprising and delighting with unexpected twists and turns, with lyrics as poetic and evocative as their music is beguiling.
It is rich, intelligent and impossibly gorgeous music that transports you far away from the banalities of life and to a rare and beautiful place that I pretty much plan on making my second home.
One listen and there's a good chance you'll be making moving plans too.