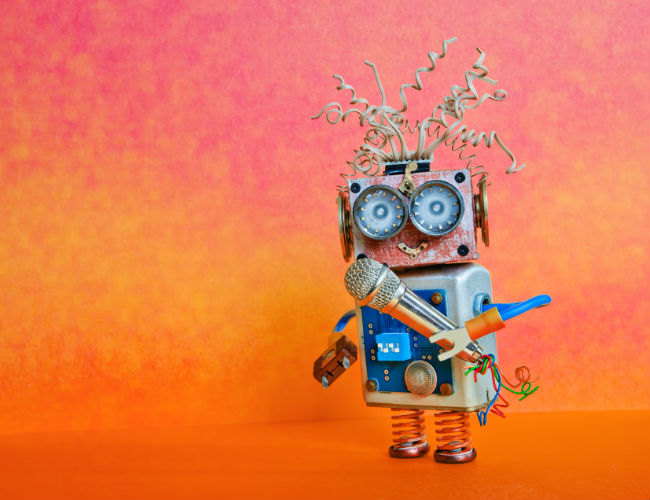 We all love music that lifts up, lightens the soul, stirs up the joyous and the good, stills the anxious and the bad.
That kind of music is all the better when it's accompanied by lyrics that speak to the human condition in authentic, accessible, profoundly touching ways.
Too good to be true?
Hush your mouth doubters for these five artists all know their way around seriously catchy music but just as importantly how to infuse their works of danceable art with perspectives on life, love and the travails of the human condition, getting you thinking as you dance.
It's beautiful, it's meaningful and its yours – have a listen.
"Ego" by NONONO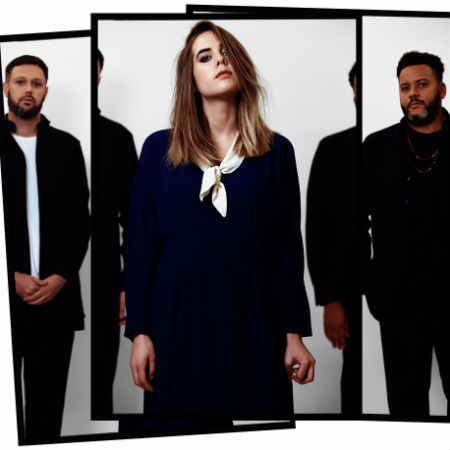 With a debut single titled "Pumpin Blood" (2013), there's a fair bet that Swedish dance band NONONO (Stina Wäppling, Tobias "Astma" Jimson and Michel "Rocwell" Flygare) are committed to their musical ethos.
So it is with "Ego", a song that percolates with a consistently-mesmerising beat, Wäppling's resonant vocals that glide through and over the electropop sensibilities with elan and an easy danceability that will have you up on your feet in no time.
This is not ferocious electropop; rather there's a breezy warmth and welcome to songs like "Ego" and previous hit "Friends" balanced, as is much of Scandinavian music, with an eye on the darker realities of being human.
This balance is what makes this music so real and immediate – yes it's instantly appealing and almost joyous and yet lurking beneath is a cautionary tale, an admission that life may not be quite as bright as the music and that gifts the songs of NONONO with as much substance as they have sparkle.
"There You Are" by Kirsten Ludwig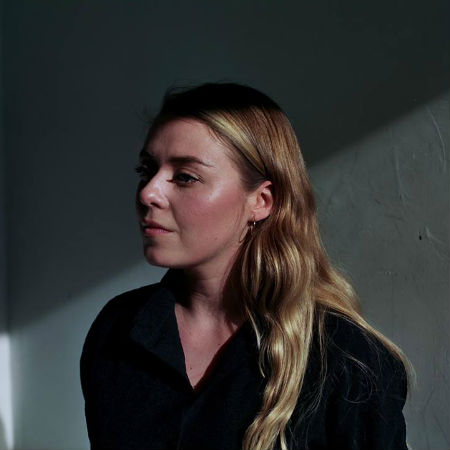 Time to think, to really dig into the marrow of our lives, is a rare commodity these days but Canadian Kirsten Ludwig (she hails from Calgary, Alberta) found it and used it to somewhat cathartic effect as she mused on a lost relationship.
Her wandering thoughts gave birth to "There You Are", a song which carries a great deal of personal importance for her:
"It felt like every time I got in the car to make the trek to the next show, that person was there, again, with me and I couldn't seem to get away. In a sense, this is the 'I'm sorry' song on the record—detailing my shortcomings as well as theirs. I somehow found the strength to admit that there are two sides to everything after all." (Paste Magazine)
There's a hushed beauty and sense of regret to the country-tinged, guitar-rich track which carries Ludwig's hauntingly emotionally-evocative vocals aloft on a sea of honest recollection which is as good for the soul as it is for the ears.
"Heavy, California" by Jungle
Winningly-described by Australian public radio music station Triple J as "a disco ball of falsetto lines and uptempo house-filtered energy", "Heavy, California" is a all modern soul, easy-loping melodies that suggest the broad reaches of the song's geographical namesake rather than London where the band, founded by childhood friends Tom McFarland and Josh Lloyd-Watson, hails from.
Pulsing with an energy that never lets up throughout the song, "Heavy, California" is one of those tracks that gives just about every situation in which it's played a richness and sense of chilled renewal that can't help but buoy the soul.
"Missing U" by Robyn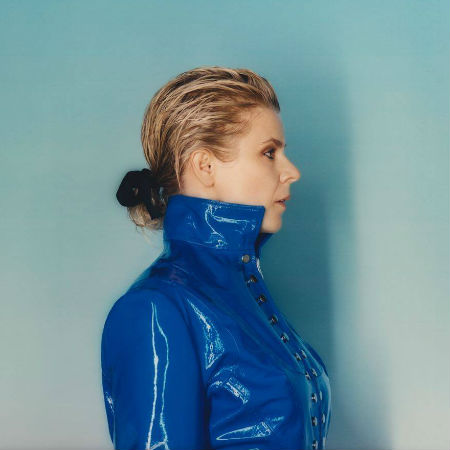 It may hard to believe but one of the most innovative pop artists ever, and yes, I do mean ever, Sweden's Robyn has hadn't a single all her own for eight long years.
Sure she's collaborated with heaps of other artists – Neneh Cherry, the late Christian Falk, Todd Rundgren and Röyksopp – but a song that's just hers? You have to go back to 2010's AMAZING Body Talk LP.
Happily, her new single, "Missing U" returns Robyn to her cring in the disco roots as Variety happily notes:
"Before 'Crying in the Club' was the title of a Camila Cabello song, it was Robyn's entire ethos, if not registered trademark. In the eight years since the Swede released a proper solo album, no one has quite recaptured the combination of b.p.m. and pathos she perfected in the run-up to the turn of the last decade. Now she's back with 'Missing U', the abbreviated title of which suggests the university-level course in loss and regret it delivers."
Does it deliver? Oh how it delivers as Variety once again beautifully explains:
"[The song is] basically the sound of a bass drum being struck steadily for pretty much the entire 4 minutes and 51 seconds. But there's not a lot of skimping in the rest of the production, which cycles through bittersweetly grandiose synth loops to meet Robyn at the depths and heights of her despair. It's the partial handiwork of longtime collaborator Klas Ahlund, who worked on both her self-titled masterpiece 'Robyn' (2005) and the EP-combining patchwork 'Body Talk' (2010), along with Joseph Mount of the electronic music group Metronomy. And it's a welcome return to somewhat traditional pop form after her mid-decade collaborative efforts took her in more experimental directions."
Now all we have to do is wait for the eighth album to appear which hopefully won't be eight years hence because Robyn's music is, for all its pathos, a highlight of anyone's day.
"Kiss Kiss I'm Fabulous" by Miss Eaves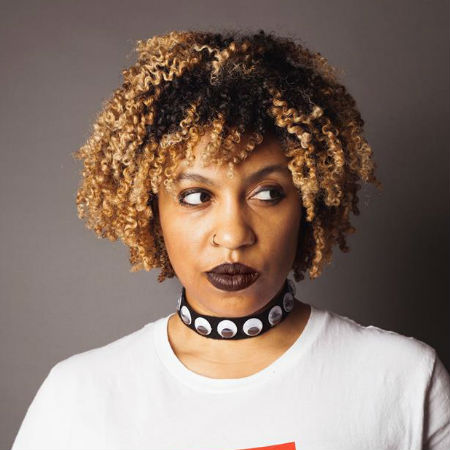 As performing names go, it's hard to beat the delightfully quirky inspiration for Miss Eaves (aka Shanthony Exum), a Brooklyn resident by way of North Carolina who took her music moniker from her favourite font Mrs Eaves.
It's exactly what you'd expect from an artist whom Bust Magazine has justly cited as a multi-talented feminist rapper" whose dedicated to "combating 'the negative body image issues that arise from the media's narrow portrayal of beauty.'"
As you'd expect from someone of Miss Eaves socially-aware calibre, her music is similarly captivatingly catchy and substantial all at once, a beguilingly infectious mix that delights with its electro pop-rap and knowing understanding of the way the world is lamentably often better at pushing down with destructive force than lifting up with positivity and empowement.
Miss Eaves aims to combat that one infectiously-listenable song after another, with the video for the song featuring people around New York dancing in their own inimitable style, haters begone!

NOW THIS IS MUSIC EXTRA EXTRA!
There's more to many songs than meets the eye. Take "Message in a Bottle" by The Police which "doodling music theorist and musician" 12tone has explored in depth, focusing on how its "use of quintal harmonies, power chords and the wandering passage the music takes before it find the root (E Major) [evokes a] sense of melodic meandering emphasizes the very feeling of being lost at sea."(Laughing Squid)
Sadly overnight the world lost one of its great musical talents – the incomparable Aretha Franklin. A phenomenon who changed soul and blues with her brilliantly-distinctive style, and known for showstopping songs such as "Respect" and "(You Make Me Feel Like a) Natural Woman", she will be greatly missed. RIP
OOOO