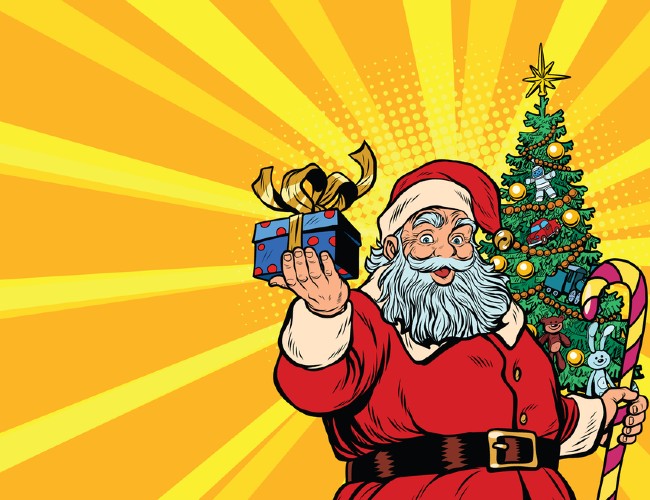 Remember how I said I bought a LOT of ornaments this year?
Well, here's proof I wasn't lying!
All kinds of things contributed to my ornaments binge, among them the fact that if you see an ornament of a particular character on eBay then you must grab it or you'll likely never see it again and a driving love of Christmas which reaches its crescendo at the obvious time of the year but which never really diminishes in its intensity throughout the rest of the year.
But I think what really made me order up an ornament storm is the fact that I was mired in a great deal of grief following my mother's untimely death from cancer last November (2019) and surrounding myself with Christmas goodness made me feel like the world was not so dark and sad after all.
How could it be with ornaments as wonderful as this in it?
Of course, what makes it even more delightful right now is the fact that they are on the tree, surrounded by red tinsel and silver sequined baubles, right where they should be and bringing me even more joy than they did when I first saw them.
Bo Peep (Toy Story)
One of the things I enjoyed most about Toy Story 4, quite apart from the fact that there was a Toy Story 4 some 9 years after the third instalment is that Bo Peep (voiced by Annie Potts) got such a big part in the narrative. She was also a lovely character but to be fair, hadn't really had her moment in the sun. But then Toy Story 4 brought her right to the fore, almost making her a feminist toy revolutionary who could more than look after yourself and who played a pivotal part in helping Woody (voiced by Tom Hanks) work out who he really is and where should be.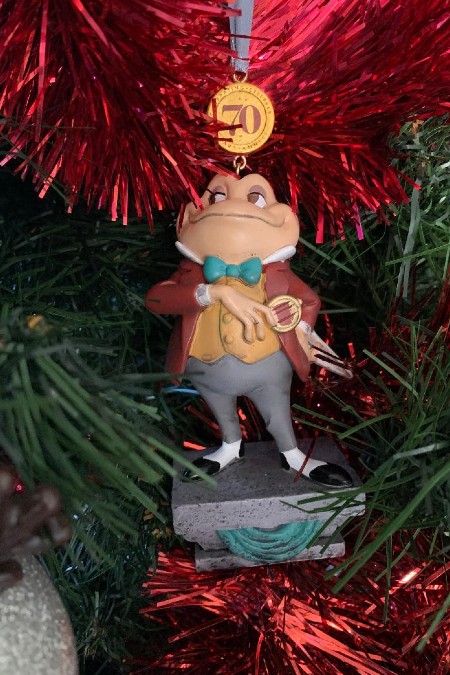 Toad (Wind in the Willows)
My love for Kenneth Grahame's The Wind in the Willows is long and enduring. While I adored Badger, Ratty and Mole and felt snug and cosy reading all their supportive friendship and life, it was Toad who made my laugh at the audacity of pretty much everything he did. At the time, I was a play it safe Baptist pastor's son who obediently toed the line and never upset any applecarts of any description. But Toad did, and while I admit I was little scandalised by him, I loved that he got away with so much, or rather often didn't but still had the long-suffering unconditional love of his friends anyway. (I'm not sure which anniversary this marks as the book was first published in 1918; some detective works await, methinks.)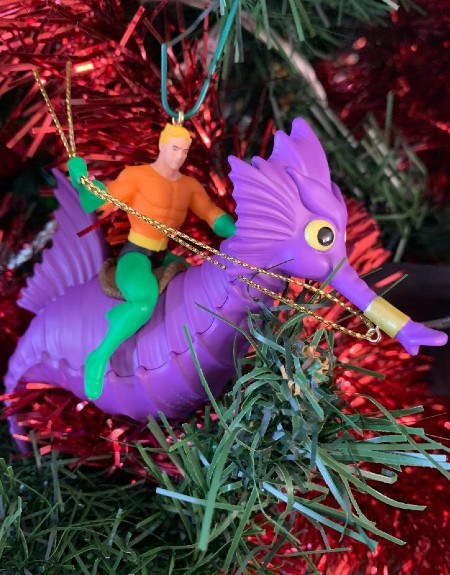 Aquaman
I did love superheroes growing up but never to the extent that other boys my age did; and when I did love them it was usually in the context of a network of the Super Friends or if they were a powerful female figure (Wonder Woman) or protective and hunky such as Aquaman, who is proof, among a huge pile of evidence, that I was gay long before I realised it. What I liked most about Aquaman, who made his first appearance in More Fun Comics #73 in November 1941, is how he was always there when he was needed and while he didn't get as much fan loving as other members of the Justice League, he was the quiet, unassuming hero I loved and needed in a world that felt, thanks to bullying, quite inimical to me much of the time.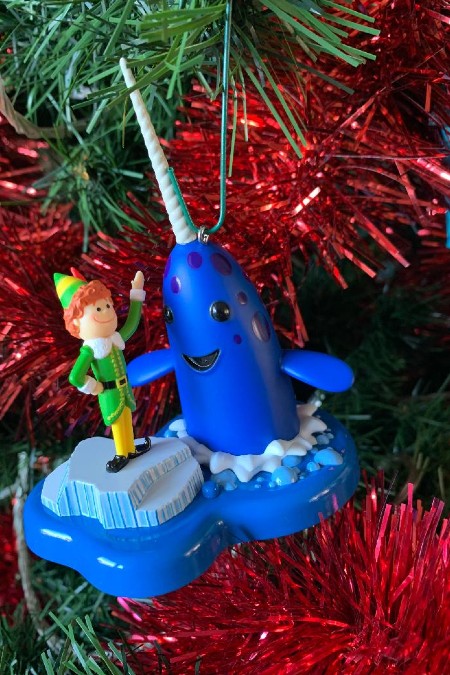 Buddy and the Narwhal (Elf)
It took me, a Christmas pop culture fanatic, 16 years to actually see Elf. That's right, it wasn't until Christmas 2019, and only thanks to my lovely sister-in-law, that I finally sat down to watch the 2003 film starring Will Ferrell who discover his Dad is in fact not Santa Claus but a new York book publisher who needs a considerable amount of de-Grinching. It's an absolute delight to watch and I can only guess my reluctance to watch it came from an erroneous assumption that it didn't look like much of a story. How very wrong I was.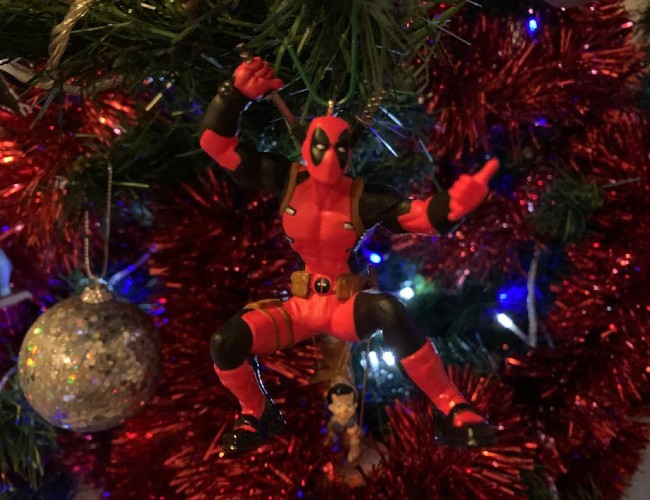 Deadpool
Oh my lord but Deadpool is my kind of superhero. Crass, irreverent and prone to breaking all kinds of rules, especially the stupid ones, Deadpool, played in the two recent movies, Deadpool and Deadpool 2 with witty, exuberant, cheeky panache by Ryan Reynolds, is so wildly, fourth wall breaking funny that I can't imagine what life was like without him. He's also an outcast of sorts and if there's anything I love, it's something battling to take on the unthinking evils of mainstream orthodoxy — and winning!
The Muppet Show
There is a lot I love about growing up in the 1970s but one of my fondest memories is settling in each week to watch The Muppet Show, featuring Kermit, Miss Piggy, Gonzo, Fozzie Bear et. al., which ran for five seasons (120 episodes) between 1976 and 1981. In keeping with many Henson creations, the show was funny, sweet, hilariously, charming and brilliantly imaginative and losing myself in its very skits, musical numbers and celebrity cameos was one of the heights of my week.
Wonder Woman (Lynda Carter)
While Wonder Woman, created by American psychologist and writer William Moulton Marston, has been around since October 1941 when she appeared in All Star Comics #8, it was the eponymous TV show which ran from 1975 to 1979, with its gloriously retro kitsch (well, now, anyway; at the time it was just the '70s!) that really made me love her. She was way more capable than any of the men around her, mixing phenomenal strength and extraordinary abilities with a deeply caring, empathetic character. What's not to love?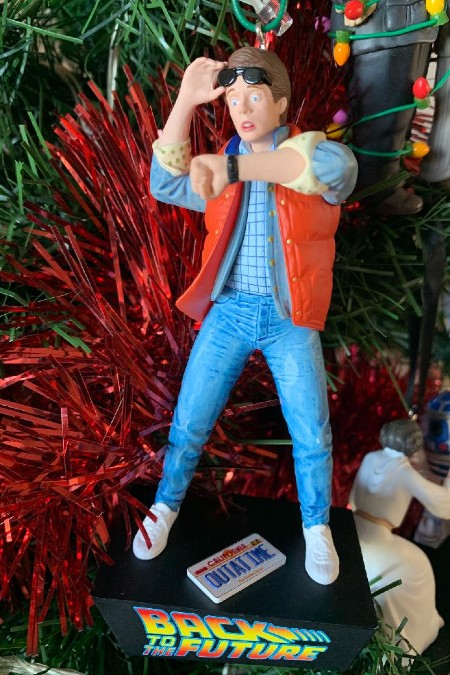 Marty (Back to the Future)
I honestly don't think, the original Star Wars trilogy aside – to be clear, by original I mean the trilogy that starts with A New Hope in 1977 – that there is a more perfect set of movies that the Back to the Future series. The first film came out in 1985, with the two sequels following in 1989 and 1990, and brought it with a sparkling alive narrative based on a wildly imaginative premise, engaging characters (especially Marty, played my Michael J. Fox and Doc Brown, played by Christopher Lloyd) and a ridiculous amount of emotional resonance which gave it heart to go with the adrenaline.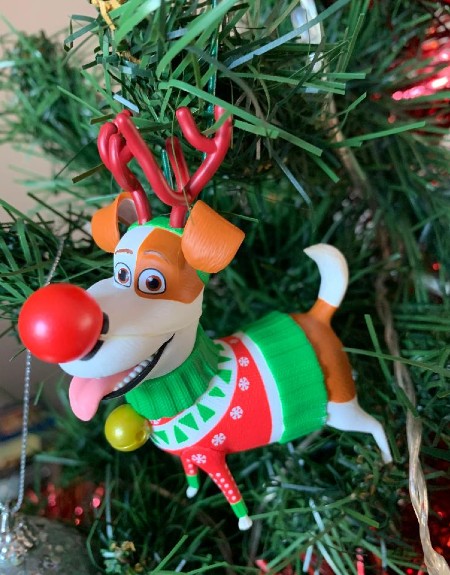 Max (The Secret Life of Pets)
I have five gorgeous young nieces and nephews who are a good excuse to see all kinds of animated films, but the truth is that I happily and go and see these films without them too. One of my big favourites of recent years is the 2016 film The Secret Life of Pets which is bright, colourful, witty, sweet and wholly uplifting and gloriously, hilarious chaotic. Max is my great favourite, an adorably devoted dog who learns some big lessons in the film, and who, in this 2020 Hallmark ornament, totally rocks the "ugly sweater" look.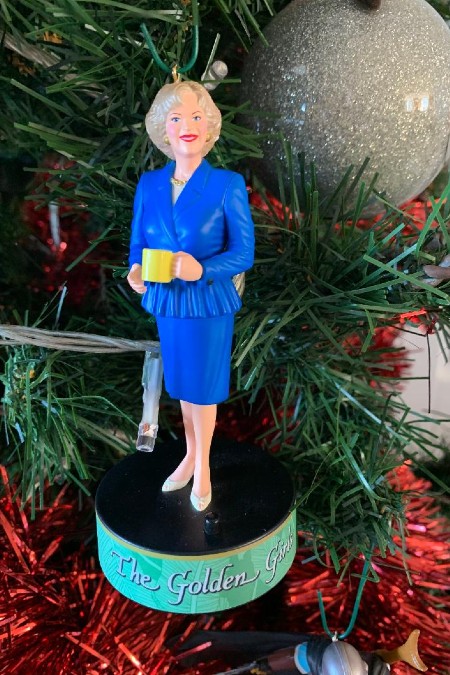 Rose Nylund (The Golden Girls)
I know you're not supposed to have favourites among children, pets or sitcom characters, but when it comes to The Golden Girls, which ran from 1985 to 1992, the clear winner for my cheesecake-eating affections is Rose Nylund, played with loveable derp-ness by the incomparable Betty White, the only one of the cast, sadly, still alive. (She will celebrate her 99th birthday on 17th January 2021.) Her tales of life in her hometown of St. Olaf Minnesota and her offbeat but weirdly sort of useful observations about life add so much rich humour and poignancy to a show already rich in it.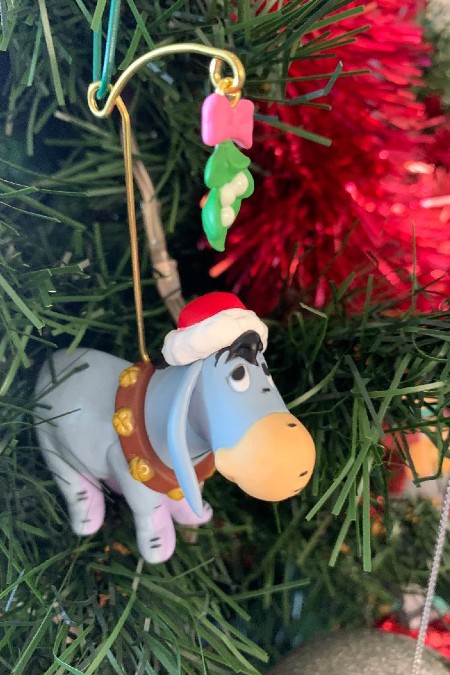 Eeyore (Winnie the Pooh)
Oh Eeyore! Why don't people realise how lovable you really are? You may not be bouncy, garrulous Tigger or sweetly confused Pooh or cute as a button Piglet but you are grounded and honest and as real about life as you can hope to get. Appearing in the Winnie the Pooh books which first published in 1926, Eeyore is all too often gloomy and pessimistic but he's the perfect counterbalance to the others, a very good friend and the sort of character you want around when life isn't good because you know he'll understand.
Dumbo
First flying into our hearts in 1941, Disney's Jumbo is proof positive that judging someone solely by their appearance is not only cruelly shortsighted but bound to shortchange you and them, by robbing you of the chance to get to know a truly exceptional character. There's so much in the film, both the 1941 version and the lesser 2019 live action remake that rips your heart out but there's also a lot to cheer you up because virtue and goodness end up triumphing over bigotry and cruelty and while life doesn't always march to the beat of that progressive drum, it offers hope and assurance that just because you're different, doesn't mean you'll lose out in life.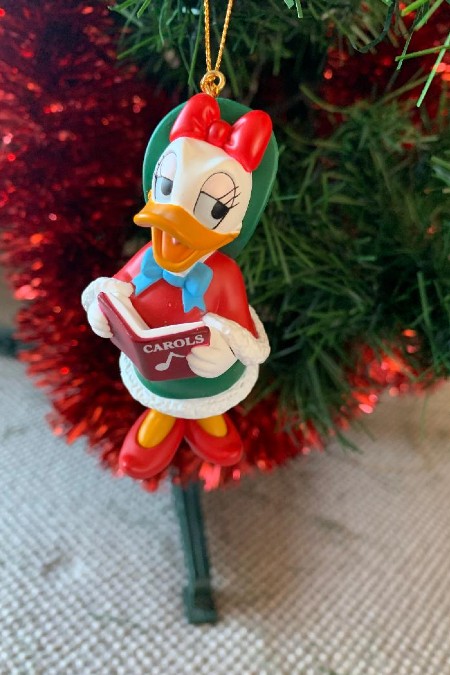 Daisy Duck
Making her debut in 1940's Mr. Duck Steps Out, Daisy is the girlfriend of Donald Duck, a feisty white, anthropomorphic duck who is a delight because she doesn't take any crap of any kind from her boyfriend who you may recall has some anger and impatience issues. She may have mostly play the role of supporting character, though recent years have seen her step more to the fore in Mickey Mouse Clubhouse (2006–2016) and Mickey Mouse (2013–present) but she is always hard to miss and a joy to watch.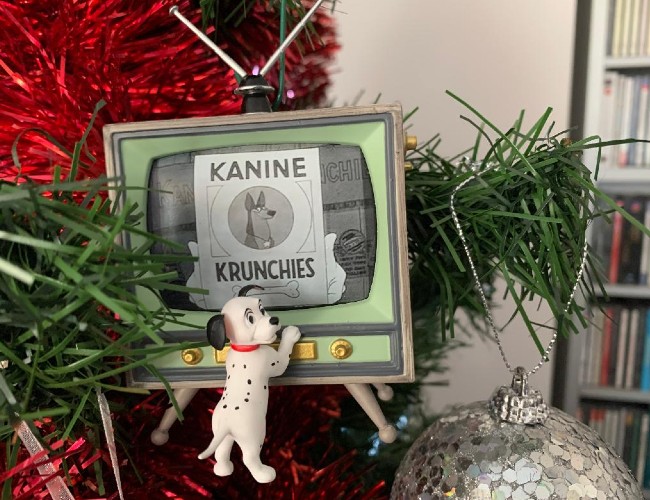 Lucky (101 Dalmatians)
I remember as a kid simultaneously loving and hating 101 Dalmatians. Not because it is in any way a bad or annoying film; quite the contrary, the 1961 film, based The Hundred and One Dalmatians by Dodie Smith, is one of the most perfectly wonderful animated films Disney has ever produced. What made me reluctant to watch it was the fact that Cruella De Vil was such an evil villain and made life so difficult for Pongo and Perdita and their puppies such as the adorable Lucky. This reaction is, I suppose, a pat on the back for Disney who have given animated life to such a memorable baddy, but thankfully it hasn't stopped me watching this most lovely and ultimately uplifting and beautifully rewarding of films.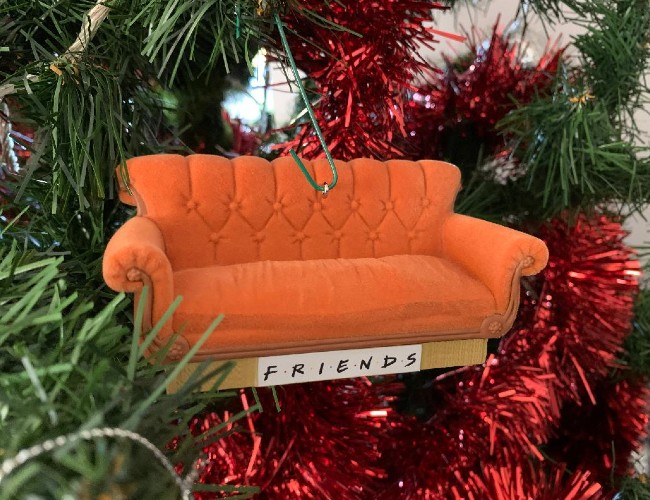 Central Perk Café couch (Friends)
I may not watch the show as avidly anymore – not because I no longer like it; there's just too much new TV to watch and time is short – but I still love Friends (1994 – 2004) and its six dysfunctional main characters who, like all of us but with considerably better lines and often better acting, struggled to always make the best of life. They were aiming for the stars but not quite making it, and as well as being very entertaining to watch because of that, they were also delightfully relatable. This ornament is wonderful because it's reminder of the hangout where so many conversations were had and so many things decided, all over coffee served by Gunther and on a couch which always seemed to be permanently reserved for the gang.