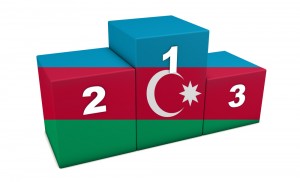 It says a great deal about the calibre of this year's grand final songs that three of my favourite dance songs of the moment are all from the hallowed halls of Eurovision.
Of course there are some who will counter, my boyfriend chief among them, that a whole raft of great songs doth not a stellar Eurovision Song Contest grand final make since you are missing all the quirky, off beat songs that used to define the contest, but are now usually eliminated via the two semi finals. I'm thinking of The Netherlands, and Georgia this year especially as countries that put forward entries that were quintessentially unusual but who, in this brave new age of (mostly) Eurovision professionalism stand no chance of making it to the bright LED lights of the stage for the grand final in Crystal Hall.
But that is why we watch the semi finals is it not? To get a full picture of the rare talents on show, of the daring breadth of European musical culture so that the grand final makes sense. We know what was there, and what is there now, and are fully aware that the final 26 songs in this case are the ones deemed worthy by the voters of Europe to battle it out in the musical equivalent of the gladiator pit.
So here are my top 10 picks for the songs I think will rise up to the challenge, dazzle and charm Europe in these austerity-challenged times:
Sweden (to win): "Euphoria" by Loreen
I love everything about this song. The raised hairs on the back of my neck at the intense emotion contained in this three minute pop gem. The way Loreen channels the spirit of Kate Bush but remains resolutely herself. The fact that she commands the stage all by herself (bar the hulking hot man who lifts her up near the end) and does not lose our attention for a second. She looks winsome, fey and beautiful and never less than the total pop package.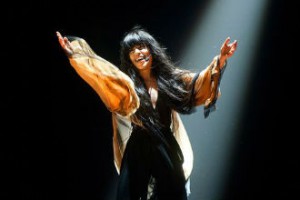 France: "Echo (You and I)" by Anggun
Apart from the rare use of English in an official entry from France, this song is unusual for La France because it eschews the operatic style of recent years in favour of zeitgeist-hugging dance number that has charisma, power and melodic force, and a singer who knows exactly what to do with it (and by all accounts, if she matches the look of her official clip, sizzlingly hot toned men lurking handsomely in the background).
 Russia: "Party For Everybody" by Buranovskiye Babushki
Who doesn't love grandmothers especially these gorgeous women from Russia who bake – well fake bake but who am I to quibble? – and sing and dance on stage? They are beyond adorable, but thankfully the song is catchy as hell too so they have a good chance of doing extraordinarily well.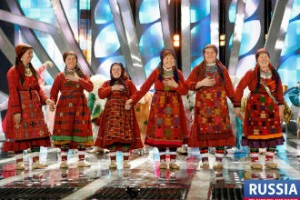 Ukraine: "Be My Guest" by Gaitana
Christened the "lady with the flower topped shower cap" by some unkind (but funny) souls on Twitter, this is a foot-stomping 90s gay club anthem with all the trimmings. Yes Gaitana, I will be your guest… shall I bring the wine?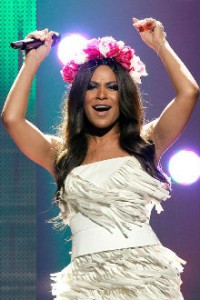 Iceland: "Never Forget" by Greta Salome and Jonsi
A soaring song of high operatic passion, sung with the requisite intensity by two powerhouse talents who bring equal amounts of power and vulnerability to their performance. This song stirs something deep within my soul, and even though I suspect Europe is ultimately craving a happiness-inducing dance fix, this song isn't exactly an excursion into sadness and despair and should strike a chord.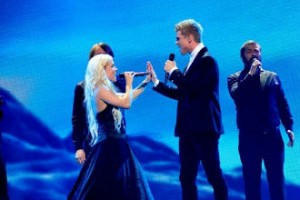 Estonia: "Kuula" by Ott Lepland
This song is all about passion whispered softly and is all the more powerful for it. The handsome and articulate Ott Lepland brings a perfect amount of heart and soul to this achingly beautiful number that stirs up a sense of hope rather than sadness.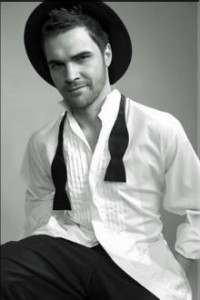 Italy: "L'amore e Femmina" by Nina Zilli
Fantastically catchy song. Channeling the spirit of Amy Winehouse in a performance that is affectionate homage rather than blatant rip off, Nina Zilli brings a swagger and bounce to Italy's entry to Eurovision that can't help but charm the voters of Europe.
Serbia: "Nije Ljubav Stvar" by Željko Joksimović
This was one of those songs I have picked not because I really liked it but because I thought it was the kind of song that would appeal to the masses. Željko has form having placed highly either by singing himself or giving his songs to others to sing, so it would surprise me if this doesn't jump well into the top 10 early on and stay there.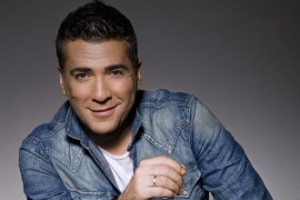 Denmark: "Should've Known Better" by Soluna Samay
I know it isn't the most ground breaking of songs, and in some ways, is years behind the sort of music on the charts. But there is a gentle beauty to the way Soluna sings this that has drawn me in. The way she also invests the song with believable emotion is a big plus too. Plus I like the jaunty sailor's cap she wears (which one belonged to a now deceased busking friend of hers so she's wearing it add a tribute).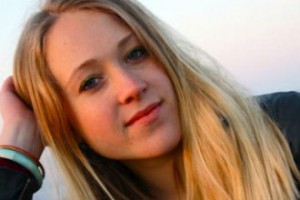 Norway: "Stay" by Tooji
Another song, that while catchy and a bundle of dance floor fun, is a bit been there and done that. Still while it may be recycling sounds from a few years back, it does it very well, and taps into the sense that Europe wants fun and distraction at a time of great economic stress. Of course, it remains to be seen whether they will have their fill on superior numbers like Sweden or France's. I am confident their appetite can stretch to Norway's tasty little sonic morsel.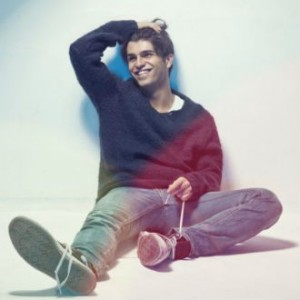 * Important to remember that Australia views this on Sunday night, many hours after the original broadcast in Europe so I am not picking my top 10 with any foreknowledge whatsoever.
Later that same day once the TV has been switched off, everyone has left my big shiny Eurovision party, and the wisdom or otherwise of the above choices has become abundantly clear…
Who is the winner? Drum roll please!
SWEDEN!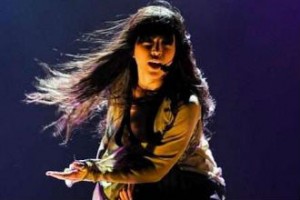 It's refreshing to be back in the winner's circle after many years of picking the winning entry, broken only by completely missing the fact that Azerbaijan would win last year. I loved Loreen's song and she performed it on the night with every last bit of energy she had and she swept the audience up along with her. She also managed to scoop up 372 points, just 15 points behind Alexander Rybak's record points total back in 2009.
A thoroughly deserved win!
An exultant Loreen, whose song has already gone platinum in Sweden, having made itself in the number 1 position for three weeks, told fans:
"I love you so much. Thank you for believing in me – I wouldn't have been able to do it without you.

"This isn't mine, it's ours."
Here's the full press conference she gave after her triumphant win where she thanks her countrymen and women for allowing her to do her "weird" performance.
The darling babushki from Russia came in second, followed by Serbia and proving that Azerbaijan can continue to surprise, they came in fourth. The biggest surprise was Albania in fifth with a song that while emotionally powerful, was not considered a contender for a top 5 placing. How wrong we were!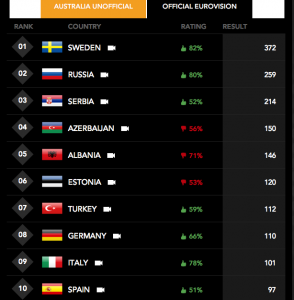 I was left gobsmacked that France didn't get close to the top 10 – admittedly her performance live on stage wasn't a match for the slick studio version of her official clip – languishing all the way down in 23rd place, barely ahead of Norway which came last, to the surprise of many. I am sure Tooji must be wondering, along with the rest of Norway, what he did to merit a total lack of support from the rest of the so-called Viking Empire, who usually scrupulously vote for each other. Perhaps the song was just too generic after all?
Given the landslide nature of Sweden's win, it's no surprise that all the other entries were placed way down the votes ladder. For instance, the much-loved Babushki, were way behind Loreen on 259 points, while Serbia sat over 40 points further still behind.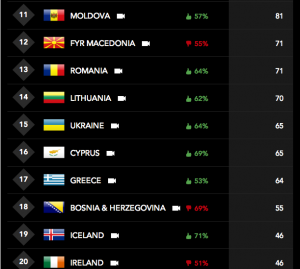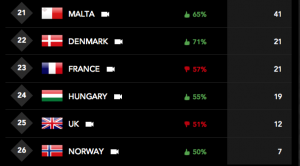 Of course, now that all the glitter has settled, and the Crystal Hall has grown silent once more – loved the flags being displayed on the outside of the venue by the way! – the usual recriminatory start has started about the biases in the voting system, the UK has begun it's usual talk of exiting Eurovision altogether, and Jedward, from Ireland, undeterred by their 19th placing (after 8th last year) are talking about being back in 2013… representing Russia, which holds open auditions, which theoretically are open to all comers.
Regardless of all the post contest fallout, of which there will be plenty, I will bid farewell to the glorious absurdities of the Eurovision Song Contest for another year, with "Euphoria" destined to remain etched in my aural canal for quite some time to come, and thoughts of watching the event in person in Stockholm next year well and truly ablaze in my mind…