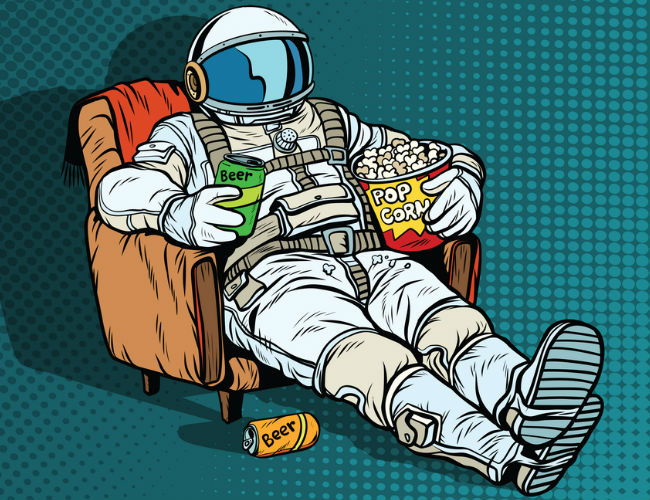 Peak TV done got me again.
Just when I thought I had all my televisual options under control and more than achievable, along come yet another streaming platform or two – hello Amazon Prime and Disney + ! – and suddenly all my best laid plans of sitting in front of the TV and cast away my stress and trouble (Chromecast is the best) went up in a scheduled-puff of digital smoke.
There are simply far too programs on offer for me to fit them into the available viewing time I have; the problem is that unlike my old housemate who is pretty much a TV only guy, I try valiantly, and some might say foolishly to range across TV, books, movies, music and graphic novels.
Three cheers for my pop culture consuming ambition but boo hiss for the complete lack of time in any given week, once you take work, sleep, talking to my boyfriend (he likes that) and catching up with friends into consideration.
It means that while books, graphic novels and music can be consumed on the train and movies at the cinema, finding time to watch TV shows is reliant on the time I have when I have home.
But, wait, you say, thanks to the voodoo-like magic of digital mobile streaming, you can in fact watch TV on the train! Yes, yes, technically yes but through some weird quirk of being me, I find it hard to wait TV shows or movies on the train (same issue I have on planes) and besides books have already pretty much gobbled up all my train time.
So, here are the twenty shows I did manage to not only get to watch but enjoy and here's hoping someone finds a way to put more hours into my already pretty full days …
(1) MURPHY BROWN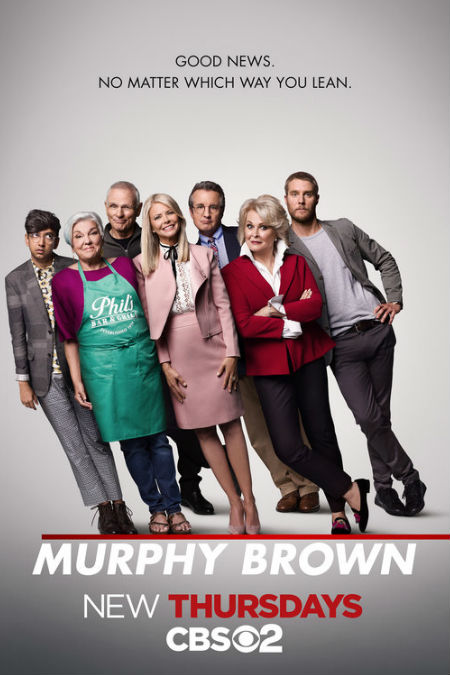 But rather than simply rehash the old vibe, Murphy Brown has also brought in new faces including gay social media guru Pat Patel (Nik Dodani) whose is the butt of the expected "no one on the old team gets social media" jokes but who also emerges as an engaging character in his own right and new bar owner Phyllis (Tyne Daly) who is a feisty feminist and the brother of the much-loved gruff Phil (the actor who played him, Pat Corley, passed away in 2006).
They fit into the emsemble seamlessly, as does Jim Dial (Charles Kimbrough), who returns for three episodes as Murphy's mentor and friend; the first time he calls her "slugger" makes you sigh with the kind of nostalgic happiness that is only worth experiencing with a show this good.
That's the key I think – Murphy Brown was always a clever, incisive show and while sometimes the style of humour does seem a little dated and obvious, the sitcom has lost none of its verve, whit or capacity to ruthlessly and witheringly satire and Murphy, complete with typically hapless assistants (one of whom, played by Bette Midler makes a brilliantly-sassy return; another, played by Hilary Clinton, effectively pokes fun at the debacle that was presidential election day 2016) is well and truly back, a welcome and very funny conscience for the American nation at a time when it is most sorely needed.
(2) SUPERSTORE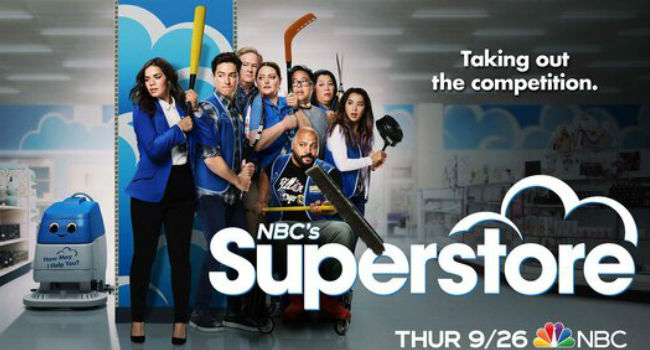 Superstore, which does a brilliant job of satirising thsoe big box discount mega retail entities that bestride the American shopping landscape (and to a lesser degree Australia), is one of those sitcoms that on first glance looks fairly conventional and unadventurous. But dig down into even just one episode, and this is particularly true of later seasons, and there is a great big compulsively viewable strand of gloriously twisted, seditiously dark hilarity running through that makes watching it an unmitigated delight and pleasure. Like all seemingly simple things (well, not all but many), it is far more clever and sophisticated than it appears, using its characters as a source of genuinely human comedy rather than relying on tired old jokes.
(3) SEX EDUCATION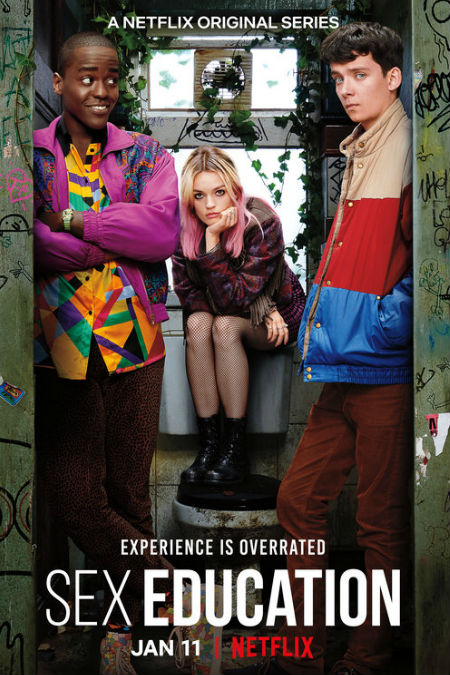 There is nothing trite or silly about any of the storylines as the show goes to great lengths to flesh out what it is to be each and every one of those characters, and how what might be immediately apparent about them, is not even remotely close to telling the whole story.
That is the greatest strength of Sex Education.
It never once throws up easy answers or tries to over-simplify the life of its characters, all of whom are endearing in some form or another, precisely because they feel real and their concerns are treated as serious and not high school melodramatic fodder.
It is funny, it is real, beautifully-nuanced and very, very human, admitting that none of us, not even the adults,have their shit together but that all of us really, really want to, especially when you're at the age Otis, Maeve, Eric and the others are at when you want to get life right and aren't always sure how to go about it.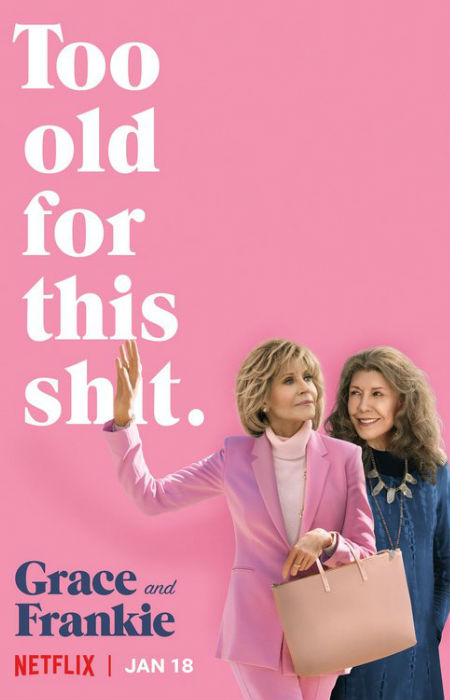 If, like me, you spent much of your life, enslaved to a crippling degree to other peoples' expectations, before finally breaking free, you will find much to identify with in Grace and Frankie's stop-start, realistically-flawed attempts to live life on their own terms.
The trick is that the show doesn't pretend, even for a sitcom, that this kind of approach if easy, but it makes it clear that it is necessary for the two women to scream "I don't give a fuck!" and stake their claim to life lived their way because if they can't do it now, when the hell are they going to do it.
The final episode of season 5, where we go on a It's a Wonderful Life alternate-reality trip to what might have happened if Grace and Frankie hadn't connected and friendship therapy'd each other through the end of the world as they then knew it, is imaginative, fun and instructive because it reminds us just what they, and everyone else, has gained over five seasons; but also how much of the heart and the soul of the show is due to their deep connection to each other and how not giving a fuck is only really a meaningful thrill when you have someone who shares your sensibility and is willing to go wherever and why ever with you, come what may.
(5) THE UNBREAKABLE KIMMY SCHMIDT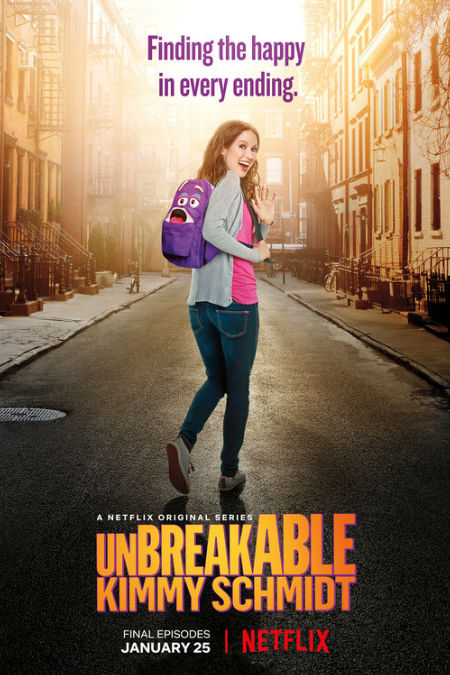 In these final six episodes, Kimmy's self-published, and dubiously under-promoted children's book of feminist empowerment and self-acceptance, The Legends of Greemulax – which, all thanks to the synergistic, merchandising gods you can actually buy! – goes viral, she almost becomes a horse-owning millionaire when the start-up she works at goes public (equity+ horses get it?) and she struggles to strike up a friendship with one-time bunker mate Donna Maria Nuñez (Sol Miranda), all while dealing with some huge issues of family, belonging and acceptance.
If you thought that the story of Kimmy had been essentially told in the preceding 45 episodes as she successfully re-defined herself as a self-made woman in a woman 15 years removed from the one she knew when she was kidnapped into the bunker as an eighth-grader, you were a little wrong.
Yes, we had been treated to Kimmy coming to terms with not just who she could be but who any woman could be, even with the formidable obstacles piled in her way – the series acknowledged in typically madcap fashion and gave them due seriousness while parodying the heck out of them – but in these final gloriously-silly episodes we saw once again that life for Kimmy would always be one of discovery and open wounds needing fresh dressing.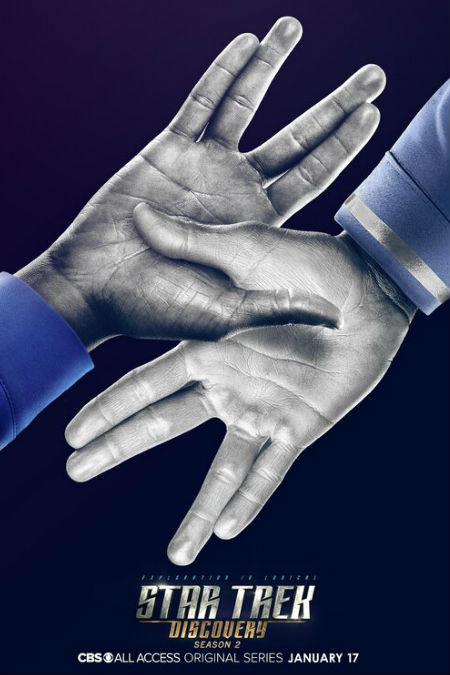 Quite where season 3 will head is another matter entirely although the fact that a future-travelling Discovery pops up (though we don't see it) after 124 days at the end of the episode, just as Enterprise, with a neatly-shaven Spock on the bridge, is setting off on another voyage after the entire crew has taken a vow of silence about what Discovery has been up, and at that point, is still currently up to.
One thing you can be sure of is that Star Trek: Discovery has well and truly found its voice and its epic but heartfelt sense of self, a development which augurs well for the stories to come which look likely, if this finale is any guide and I firmly believe it is, to be massive in scope, high on emotion and every bit as imaginatively-clever as you could ask for.
(7) THE GOOD PLACE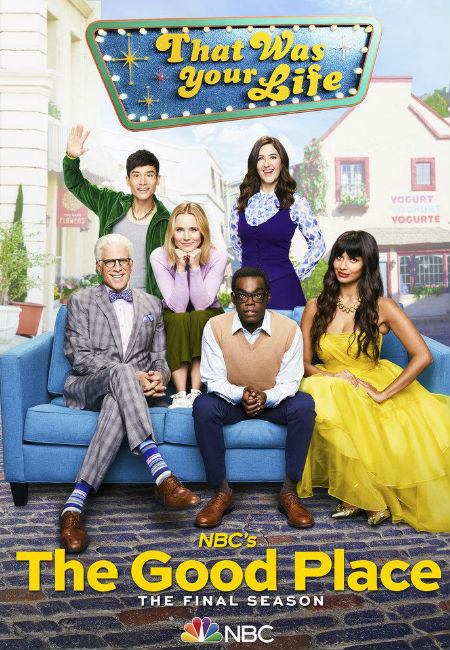 Anyone who says modern sitcoms aren't bristling with humour (pretty importance since it is the "com" that goes with the "sit"), thoughtfulness and intelligence clearly has not laid their jaundiced eye on the jewel in NBC's crown that is The Good Place.
Not only has the show, which is set in the Good and Bad Places of the afterlife, tackled some fairly weighty existential issues in its first three gloriously hilarious seasons but it has done so in a consummately creative fashion, pivoting its premise a ridiculous amount of highly-successful times.
These changes in its premise have injected new life into its storylines and given its actors – Kristen Bell as Eleanor Shellstrop, Ted Danson as Michael, D'arcy Carden as Janet, William Jackson Harper as Chidi Anagonye, Jameela Jamil as Tahani Al-Jamil and Manny Jacinto as Jason Mendoza – all kinds of new acting challenges, in turn providing viewers such as yours truly with an ever-evolving, always immersively-enjoyable show to watch.
(8) RUSSIAN DOLL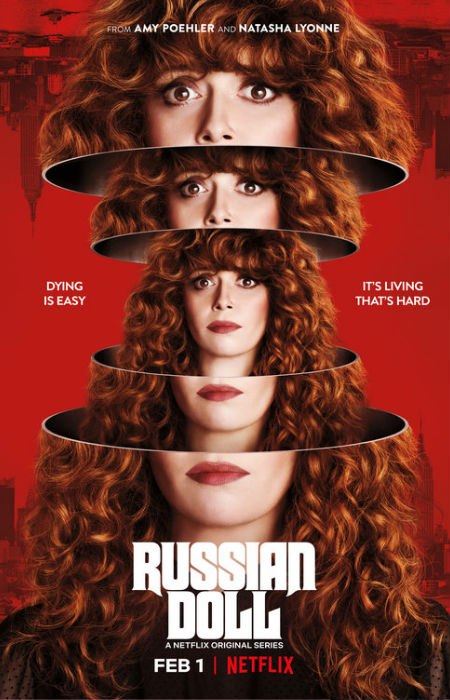 In that respect Russian Doll, which is essentially a dark, twisted, quirky comedy, anchored by a brilliantly funny, empathetic and vibrantly alive and vulnerable performance by Lyonne who hits all the right notes and then some – being brusquely, humourously abrasive, with an armada of prickly oneliners at your beck-and-call and stripped to the bone emotionally at all once takes some doing but Lyonne absolutely nails it -is one big giant therapy session.
A fantastically funny, in-your-face therapy session that is full to the brim with moments both confronting and laugh-out-loud, mirroring the weird contrariness of life, and yeah, death, and one that proves addictively viewable, Russian Doll is a show so whip smart funny and cleverly-insightful that you don't realise how cut-to-the-marrow Nadia is until the laughs are followed by scenes so emotionally haunting you almost gasp as you take them in.
Co-produced by the talented Amy Poehler, Russian Doll doesn't attempt to solve the mysteries of life or death or to add to the idea that "42" is the meaning of life, and while there will likely be those who want to read a lot more into it, this brazenly fun and clever show seems content to eschew great existential lightbulb moments in favour of brilliantly-lucid moments of humanity which at its best is funny, silly, sad, enlightening and confusing, and an ending which may not make immediate sense but which is heartwarming and uplifting in ways you don't necessarily need to explain.
(9) INSECURE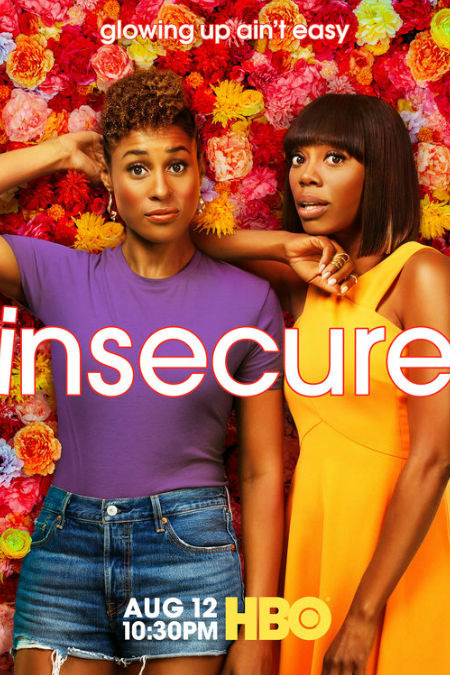 While Insecure shines an illuminating light on black professional life in modern L.A., celebrating its life, culture, good and bad points in the process, it also embraces the universality of human experience to such an extent that season 3 saw the show go from fan favourite to Twitter-phenom, one of those shows that would, in the old days, be described as a "water cooler show".
It is, however you slice it, a very funny, literate, clever and heartfelt show that reflects contemporary American black culture, and the hopes and aspirations of its community, offering up as it does so, characters that you want to spend time, situations that feel real and relatable, and a sense that life, done well, is a glow up of epic proportions, even if it is not visible to us as we're going through it.
Quite what season 4 has in store is anybody's guess, but suffice to say, the glow up, Issa Rae promised via Twitter, is continuing apace, with the season 3 finale leaving us in no doubt that while we may not always feel like life is going places in fabulous heels, it is often doing better than we realise and maybe all we need to do is open our eyes.
Hard to do, it's true, but if anyone can do it, Issa can.
(10) AFTER LIFE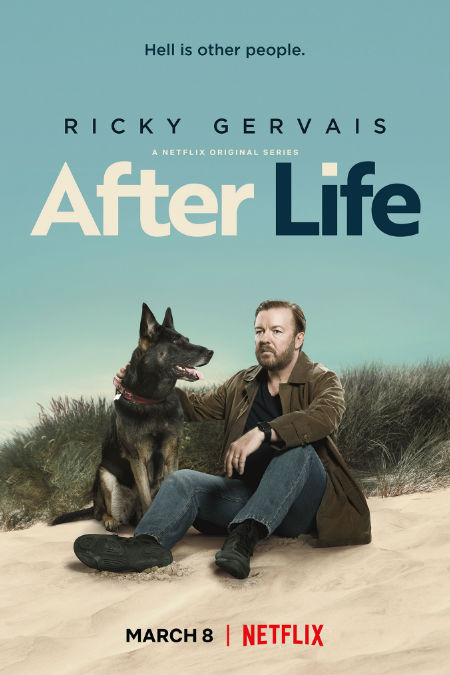 It's wrenchingly truthful, made all the more so by events later in the series, but it's a small epiphany that makes Tony more willing to listen to the words of lived-wisdom that come from the likes of Julian's friend, sex worker Roxy aka Daphne (Roison Canaty), his new co-worker Sandy (Mandeep Dhillon)m struggling with low level issues of her own, and fellow griever and widow Anne (Penelope Wilton) who he meets and bonds with at the cemetery.
None of these people provide any kind of magical, angels singing on high breakthroughs; After Life is simply not that kind of show and all the better for it.
What they do, in their own nuanced and quietly-realistic ways, is remind Tony that life is redeemable from the hellscape of grief and that imagining a life without Lisa is not some great, unthinkable sin but completely normal and totally okay.
Being a part of Tony's journey is a sublime privilege, with After Life feeling as truthfully tangible and heartbreakingly hopeful as life itself, which it evokes in ways that will resonate with anyone who has gone down the dark, seemingly hopeless tunnel of grief.
Kudos to Gervais who is equal parts stand-up comic funny and poignantly-affecting, the very evocation of a man caught between the loss of his old life and any sense of a new one, who eventually comes out the other side, but not smoothly or absolutely, reflecting the fact that even when healing comes, it's always and forevermore a work in progress.
(11) STRANGER THINGS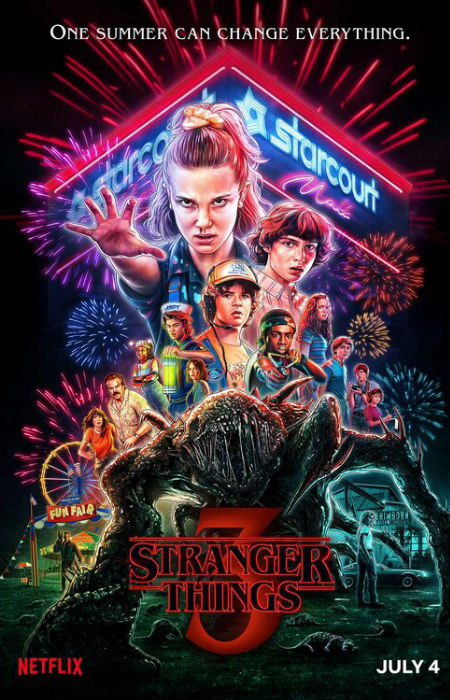 Stranger Things 3 great strength, apart from knowing which horror buttons to press, and its deft insertion of a slew of pop culture references, is the way it draws out some incredibly touching, raw and poignant humanity from its characters, infusing them into a storyline which comes with a strong beating heart precisely the people fighting the monster are as appealingly three-dimensional, and thus worth caring about, as they come.
There's a reason why people are rushing to binge Stranger Things 3, and it's not because of social media peer pressure which is, if you're strong enough, pretty easy to withstand, but because, by exploring the awakening of girl power in El and Max or growing awareness of how people can change and change substantially (cue Steve and Robin, Mike and El, Lucas and Max, and yes even Joyce and Jim, of whom – SPOILERS!! – question marks abound, it movingly explores how even when you've seen off the literal monsters (assuming, of course, that does happen; SPOILERS!!), there are plenty of existential ones waiting in the wings, the despatching of which is far harder than any of us ever imagine.
(12) G.L.O.W.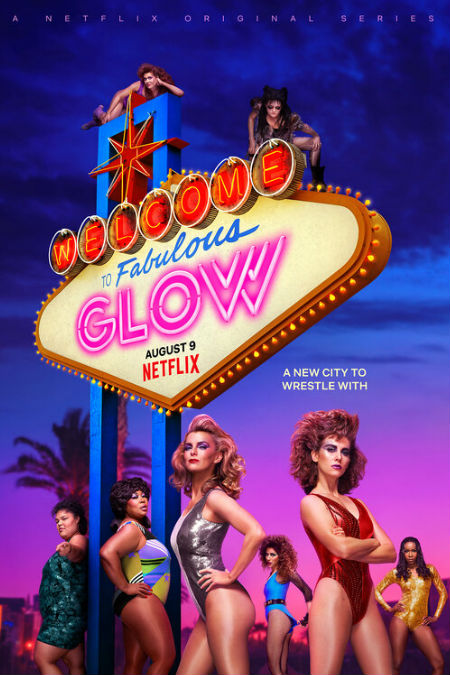 Debbie's struggle, which she thinks she shares with Ruth – though the final series scene between them establishes these two close friends are on divergent but no less meaningful paths – is one that resonates through this season which celebrates owning who you are, living it out, and seeking empowerment and identity where you can find it.
It's inspiring stuff, not because these characters are perfect examples of internally-realised and outwardly-expressed humanity, but precisely because they aren't – they are flawed, they make dubious decisions at times and they fail as much as they succeed and yet they finally all get somewhere better, to greater or lesser extents, proof that a successful or happy life is not the result of cheerily-chirped mantras but the result of family, friendship, honesty and a willingness to step forward and embrace life's opportunities, internally or externally, wherever they may lead.
It's this growth and honesty that makes GLOW such a pleasure she watch – you want to be with these characters, you may them to succeed and grown because you want to succeed and grow and going on that journey with them feels like going on one yourself, imbuing the show with a sense of family and belonging that elevates far beyond just another TV show.
(13) FLEABAG
Fleabag is confronting at times certainly because it doesn't stint on the colossal nature of our great many failings or the destructive fallout that results from us stumbling blindly through life without any real sense of knowing what we're doing but my lord, it is freeing!
You walk away from this show feeling emotionally battered and bruised, smiling a little (or a lot) inside about the sheer absurdity of life, but you always feel relieved that finally someone has said it's okay to approach life on its terms, that being grittily truthful about the remote prospects for happiness and yet holding out for it anyway, is pretty much the only way you can approach life, guinea pigs, dropped champagne glasses and all.
(14) THE PLANETS (BY BRIAN COX)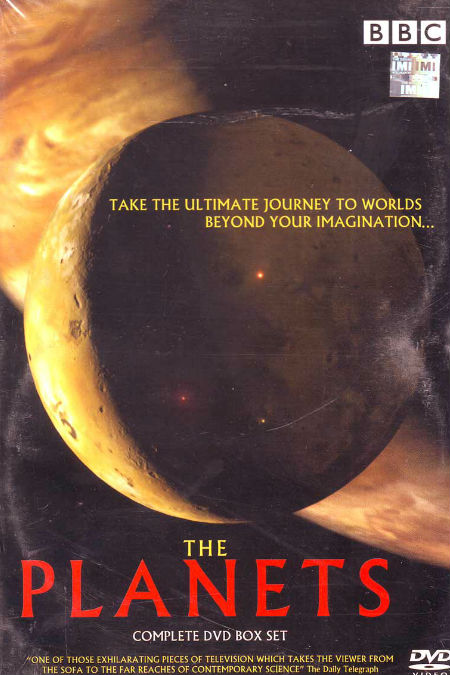 I love documentaries. They satiate my ever-thirsty need for more and more information and the good ones, like The Planets do it in such a way that you are utterly subsumed by the presentation to the point where reaching the end of an episode comes all too soon. It helps in this instance that Brian Cox is handsome, intelligent and knows his stuff and can talk about his passion for science, and in this series, the planets of our solar system so beautifully than you can't help but sit up, take notice, and walk away wiser and far more knowledgeable.
(15) BARRY
Before this arresting final episode, there are moments of real tenderness such as when Barry, blackmailed into training Ho-Ho Hank's henchmen, finds himself at the end of profuse thanks for a life-changing moment when Mayrbek (Nikita Bogolyubov), the only star pupil in a blighted class of no-hopers, tells him how much his tutelage in the dark arts of killing has mattered.
Barry isn't swayed by this at all, he just wants out, but Mayrbek is intensely grateful, which makes his death in the final episode during Barry's furious killing spree all the more saddening; sure he was inspired to be a savagely-efficient killer and gang boss (taking over from NoHo Hank when the clown-ish Chechen mafia leader fails to manifestly save his men from certain death) but he changes in ways Barry finds elusive and it matters to him, just like it matters to Barry.
The look on his face seconds before Barry kills him is desperately lost and betrayed, a microcosm of the kind of pain Barry feels throughout an astoundingly good, darkly horrific and hilariously light second season when his new-found sense of hope and purpose is sabotaged repeatedly, just like life which never plays to clean cut, easily achieved rules, dragging us back through the mud just when we think salvation is irrevocably at hand.
Barry hasn't lost out completely – he has grown as an actor, as a person and as a friend in innumerable ways – but he has found out once again to his cost that getting out of Dodge isn't as easy as it looks and that he's going to have to undergo a whole lot more hurt before his new life is truly his, assuming, of course, his old one ever withdraws its hooks and sends him on his way, something that looks increasingly unlikely at the end of a second season ripe with possibility and its haunting lack of fulfilment.
(16) ATYPICAL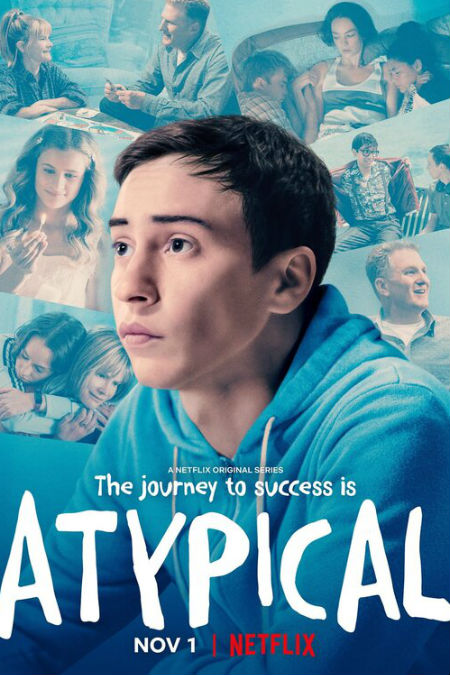 Atypical season three is a joy at all times, not because it's uniformly warm-and-fuzzy in some cloyingly network TV show kind of way where difficulties are gnats and easily swatted away, but because while it is realistic about the way transitions affect us all, it never once loses sight of the way that we are never alone in dealing with him.
Sam, and indeed everyone is his orbit, are woven into a relational web that doesn't necessarily stunt the effects of these transitions – they will, after all, go off in weirdly unpredictable ways that leaves you scrambling to keep up and make something viable and longterm of them – but helps them becomes part of the overall fabric of life.
Every single episode in this finely-produced third season, which never once drops the storytelling ball and or forgets what real life looks like in all its gloriously messy often self-inflicted unpredictability, is a satisfying reminder that transitions may go to good and bad places but that if we remain connected and lean into the people around us, that surviving them isn't just possible but happily certain, leading us onto the next transition and the next, and on to places that will change beyond all recognition.
(17) THE KOMINSKY METHOD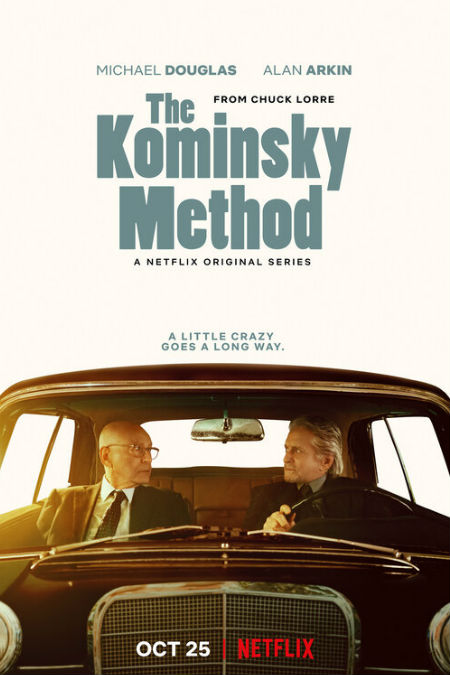 In that perfect world that exists it seems only in our hopelessly optimistic minds, Sandy would have thanked Mindy and wholeheartedly accepted her offer of assistance, kept Martin at a friendly but appropriate distance and courteously extended his appreciation to Janney for her acting insights.
But he's fallible just like the rest of us, and what The Kominsky Method demonstrates with a great deal more insight and poignancy than Lorre's other comedies – a couple of which are mined for comic effect through the season and why not?' if you can't reference your own work in your own work then where's the fun in that? – is that age does not confer infallible wisdom nor the emotional maturity to handle everything in a perfectly adult fashion.
Thank goodness because by brutally realistic about what ageing does and doesn't bring you, The Kominsky Method, which shines not least because of the brilliant chemistry and witty back and forth between its accomplished leads, is wonderfully accessible, very funny and touching in all the right, non-overly indulgent ways, reaffirming once again that while life may give us many things, it does not guarantee we will always be well equipped to handle it.
(18) GREEN EGGS AND HAM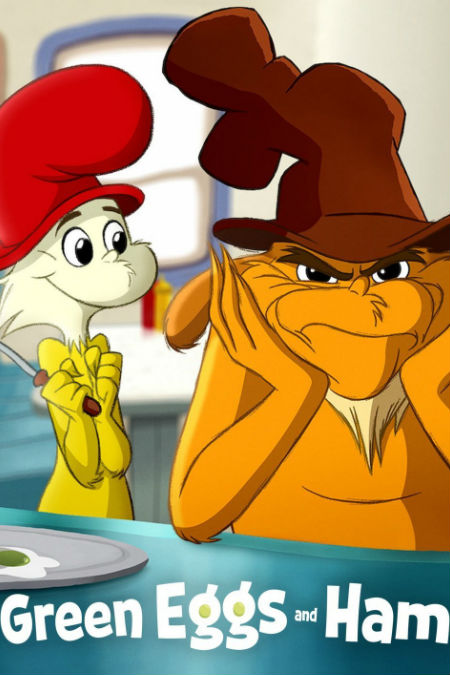 This is what gives Green Eggs and Ham, which incorporates much of the book's lyrical poetry (all of which provide key narrative cues) including in its actin-packed climactic scene, so much appeal; wacky and silly and loopy it maybe, rife with hilarious word and visual plays that will have you hitting Netflix's 10-second rewind icon like nobody's business, but it also packs an emotional wallop with a back stories for each character that will break and mend you heart, intensely dramatic scenes that will touch you in places you never knew existed in your heart and a palpable sense of real, three-dimensional characters doing stuff that really comes to matter to them.
All this emotional resonances sit damn near perfectly with a visual style that is gloriously colourful and mischievously original and which stays happily close to the style of Dr Seuss throughout.
It is, in so many ways, a visual feast for the eyes, with every city, town and toxic-sludge filled rubbish dump lit up in crayon-pretty colours and aglow with the luminously lovely, eye-catchingly appealing creatures that populate all of Seuss's books to a manically pleasing degree.
There is honestly no way to truly do justice to how richly intelligent and immersively wonderful everything about Green Eggs and Ham is – from the sparkling narrative to the perfectly-wrought characters through to the visual world building that is so sublimely beautiful that you wish you could dive in and live in it, this is the dreamiest of dreamy Dr Seuss adaptations, one that hands us a meaningful, heartfelt story while dazzling us with lush visuals and gracing us with a winsome, poetically-inclined narrator, loveable characters and a sense of the ridiculous that together delivers what can only be described as one of the best televisual treats of the year that will leave grinning from ear-to-ear and wondering how on earth you get to East Flubria …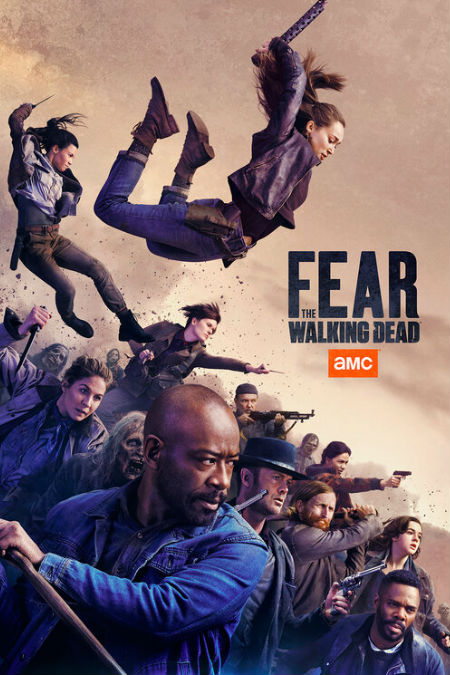 What's interesting in Fear's approach, and it will be fascinating to see how this plays out, is that it consistently puts forward the idea in ways big and small – everything from John and Naomi/Laura/June's wedding, which is beautiful, through Morgan's sweetly awkward declaration of love to Grace to the run to the aged care home to get hydrating medication for Grace – is that the idea that love and kindness are stronger than coercion and violence.
That may sound counter-intuitive but organisations where people feel loved and to which they truly feel they belong have far more staying power in the long run than those that practise enforced obedience and loyalty, a truism that has run through Fear from the beginning but never more so than in season 5 which has worn its belief in muscular love and kindness very much on its sleeve.
Quite whether that will be enough in season 6 remains to be seen but though Morgan has been left for said, don't count him out just yet, nor the members of the Convoy who have a driving impulse to do the right thing that far more powerful than anything Ginny can do to stop it.
Let the battle between love and hate begin anew …
(20) THE MANDALORIAN
With episodes 7 and 8 still in the offing – they release December 18 and 27 respectively – The Mandalorian, complete with stunning visuals and gripping music, is a richly complex, layered series with a decent, honourable protagonist who is conflicted and lost, despite his code of conduct and clear cut profession, and who finds real purpose beyond his reputation and persona in shepherding another life, and in the process changing for the better many lives around him.
It is in many ways an archetypal Star Wars story that explores how greatly one lone person can change the world, or in this case, the galaxy around them, simply by doing the right thing when everyone else around him in heading in quite the opposite direction, and how they themselves are changed for the better as a Westerns-inspired morality play unfolds and proves that real honour and love are not flaky concepts but things of real muscular solidity and life-changing power.
… and honourable mentions go to …
I'm not usually one for reality TV shows but this year has been so hard and exhausting and emotionally excoriating at times, such as when my dear beautiful Mum died, that the only way I (and my family members) could cope was to watch silly, fun reality TV such as the three following shows … (oh, and if you'e wondering why there are two cooking shows, my Mum got a huge amount of pleasure watching cooking shows in her final months and as a result, I developed a real fondness for them, something that will likely persist because I am sentimental old fool) …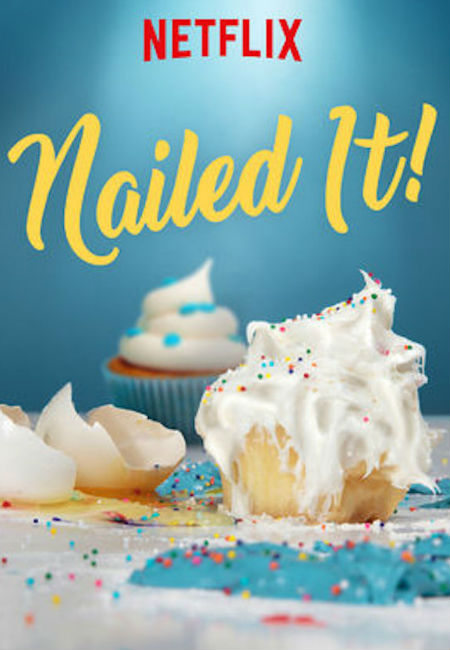 What a brilliant concept! Get terrible bakers, ask them to replicate a complicated cake, instal a talented, very funny like Nicole Byer and then sit back and watch the mayhem and hilarity ensue. Thing is what could've been a cruel and nasty concept is actually rather sweet and life affirming and while yes the contestants are terrible cooks, they're not treated like terrible people and so the show comes across as funny rather than eviscerating, the perfect thing when you want life to feel good again, even for an episode.
ESCAPE TO THE COUNTRY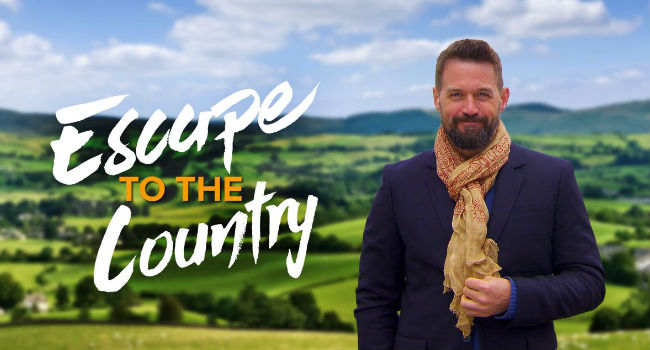 I have never been to the English countryside and have never had any desire to live there and yet there are many Saturday nights where I'll happily curl up, pour some wine and watch this show with my partner. Maybe it's a sign of older age but there is comfort in watching couples look through three houses (all of which seem to be in one of three English counties – Sussex, Somerset and Cornwall), evaluate their plus and minus points and eventually usually decide not to buy there. It's TV comfort food but it's damn good comfort food and makes my life a happier, lovelier place.
THE BIG FAMILY COOKING SHOWDOWN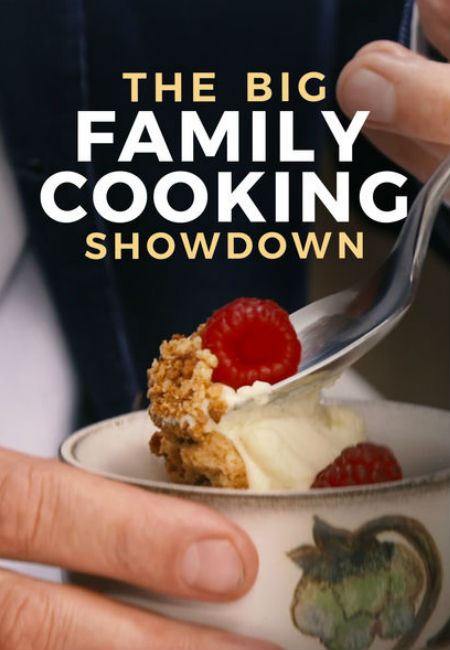 The concept is simple but engrossing – get a whole lot of food-loving families, set them cooking up a storm in an elimination competition and see who comes out on top! We watched a fairly recent series and the joy was in getting to know the families, understanding their strengths and weaknesses and seeing how it translates into the dishes they create in response to set challenges to use a certain ingredient or cook in a certain style. Again, not a cruel show with lots of encouragement given but one which is engrossing because the contestants are competitive (and yet friendly).