I have often wished that I could have a big bold The Truman Show-esque soundtrack playing through my life, a musical accompaniment that helps to make my life feel more spectacular, emotionally uplifted and just feel plain cool.
But alas that isn't possible, at least not in the notes flying around my head way I envisage so naturally the next best thing is to listen to lots and lots of music, which I do and which makes banal activities like commuting feel a lot more fun that they would otherwise be.
Now, a lot of people my age stick to the tunes of their far-off youth, happy to wrap themselves in a cosy, and honestly quite understandable blanket of musical nostalgia, but while I love listening to the likes of ABBA, my disco and '80s favourites on occasion, I am very much about being in the present and taking in as much new music as I can.
It may seem like some sort of downloadable railing against the dying of the light, a way of feeling young and connected but the truth is that I love new music (new everything really) and the the thrill of discovering a new band or solo artist has never left me and I doubt ever will.
So, thanks to YouTube, a slew of musical blogs and film soundtracks (see, I kind of got my soundtrack!), here are the 20 songs, among so, SO many clogging up my iPhone in the best possible way, that made 2019 such an aural pleasure and which I suspect I will be listening well into the future such is their catchability and staying power …
(1) "Close to Me" by Ellie Goulding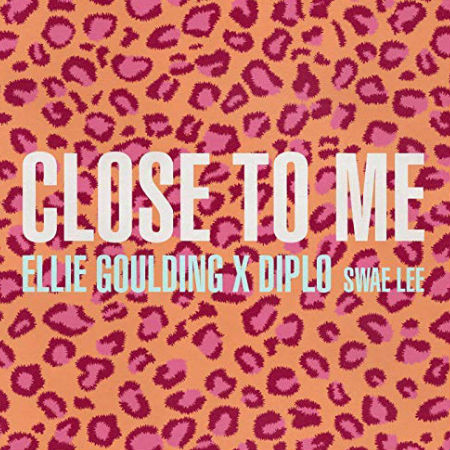 A song with its very own Wikipedia entry, a sign you're riding high in the zeitgeist if nothing else, "Close to Me" is a richly emotionally-intense track, awash in ethereal vocals and a melody that captures your heart and ears from the word go.
A collaboration with American producer Diplo and rapper Swae Lee, the song is the result of Goulding goes with her creative gut and just letting loose a little, to winning effect.
(2) "Hurricanes" by Dido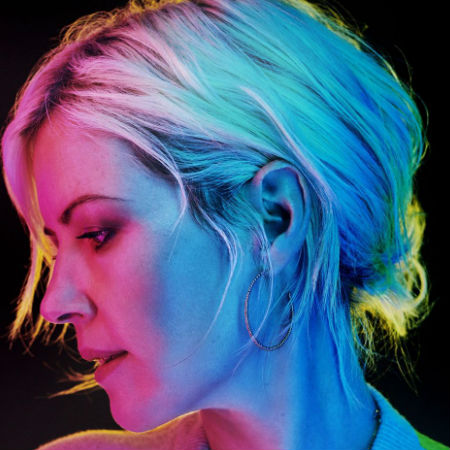 Not much has changed in the 18 years since I first heard Dido, and as the singer readies her latest album Still On My Mind for release on March 8 and songs like "Hurricanes", "Friends" and "Don't Give Up" announce the album and their presence with immersively-lush compelling flair, I am reminded once again that some things don't change, and in the case of someone like Dido, who found her sense of creative self so completely way back when, that is a very good thing.
(3) "What If the Love Dies" by MANE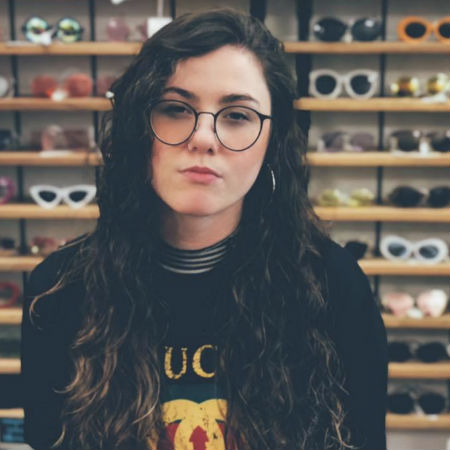 Hailing from Adelaide, South Australia, MANE aka Paige has one of those hauntingly-emotive and duskily-expansive voices that is so arrestingly-distinctive you can't help but stop and listen to it.
While it's unmissable on all her songs, "What if the Love Dies", released about a year ago, really showcases her amazing voice which combined with a darkly-infectious melody and lyrics that don't shy for a minute from the harsh realities of life and love, mark her as a singular artist who puts her a great deal of thought into her art.
(4) "Used To Be" by Anna of the North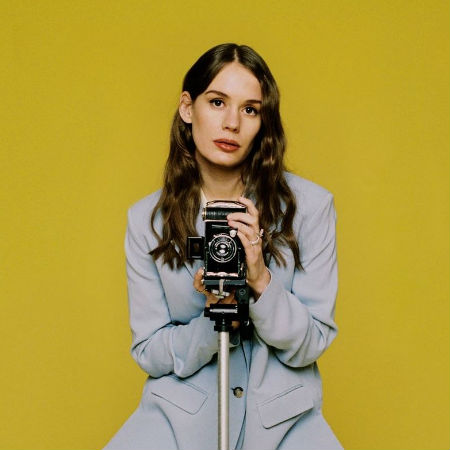 "'Used to Be' is a reminder back to when we were young and didn't worry about superficial things that often take too much of our attention these days," writes Anna. "Let's just go and throw a ball at the wall together and appreciate each other for a second." (We Are: The Guard)
This gorgeously-realised song is an encouragement to drop all the complicated unnecessary stuff filling our lives, and focus back on the relationships and the stripped-back pleasures of life that make it truly worth living.
(5) "Clovers" by Barrie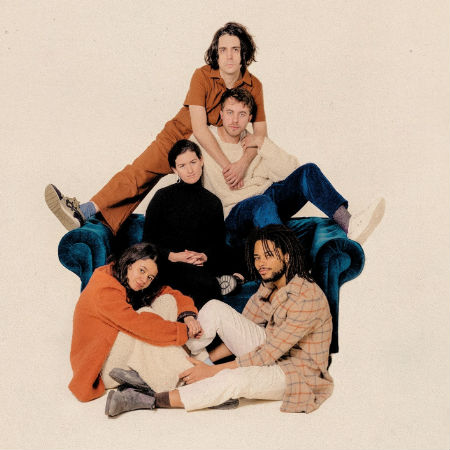 When it comes to Barrie-Lindsay-headed Brooklyn-based multi-national Barrie, who, according to Paste Magazine, are "united by their love of 'a well-crafted pop song that's a little bit fucked up'" (aren't we all really?), I have to unreservedly agree with Stereogum who describe the band as the purveyors of "warm and inviting pop songs", which is exactly what the dream-like, pixie-fun of "Clovers" is.
Listen to it for a nanosecond and an automatic, fully-formed smile leaps onto your face, not so good if you want to appear cool (thankfully not a concern) but great if you want to feel damn good about life, even for the ephemeral lifespan of a pop song.
(6) "Peace" by Alison Wonderland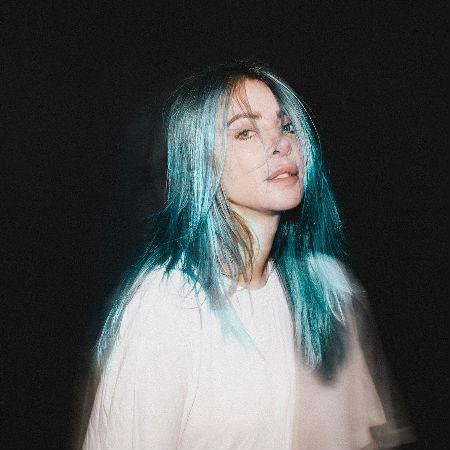 Her music is inventive and melodically rich, and her lyrics … oh, her lyrics cut straight to the core and really make you feel.
Take "Peace", about the horrific aftermath of a relationship gone toxically back, leaving her in a cataclysmic mess so totally bereft, she can barely get off her knees, as evidence by these darkly-real lyrics which pull no punches.
(7) "The Seed" by AURORA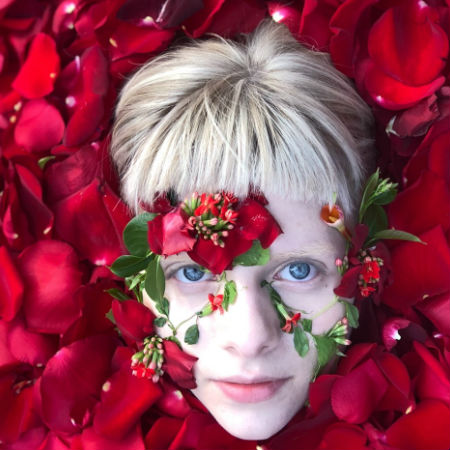 Norwegian singer AURORA's songs are deeply, exquisitely, beautiful melodic, her lyrics substantial and full of the kind of insights and thoughts that would gladden a poet's heart, and her voice is as magically, emotionally-resonant as they come.
"Seed", from her EP, A Different Kind of Human (Step 2), encapsulate everything worth loving about this artist, with the addition of a scintillatingly-atmospheric video clip which is relatively sparse and simply visually but which contains some frenetic dancing and movement by AURORA which is perfectly in sync with this beautiful song.
(8) "So Am I" by Ava Max
America singer Ava Max knows how it feels to be an outsider, admitting in her bouncy, empathetic pop song:
"Do you ever feel like a misfit?
Everything inside you is dark and twisted
Oh, but it's okay to be different
'Cause baby, so am I (So am I, so am I, so am I-I-I-I-I)"
Lifted from her debut album, the song celebrates the fact that being different from the pack is more than OK, it's a wonderful thing, and despite what the idiotic in-crowds say, you're more than fine being yourself.
Preach it sister!
(9) "He Don't Love Me" by Winona Oak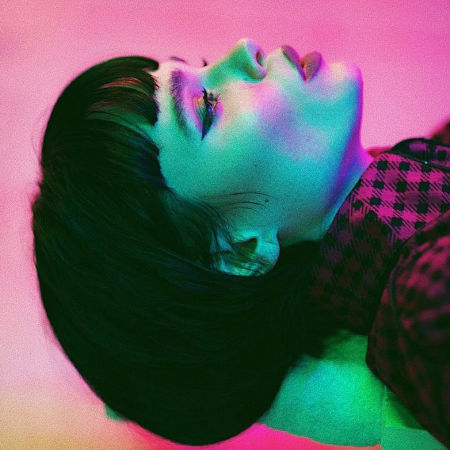 Falling in love is one of the most deliciously-beautiful and evocative things to happen to a person.
But what happens when you fall hard and the other person doesn't?
Then you end up exactly in that melancholically-reflective space that Swedish-born, L.A.-based Winona Oak's "He Don't Love Me" occupies, a meditative song of possibility, loss and regret that poignantly mourns the loss of all the things that could have been as the hard truth of the one-way love affair becomes all too painfully clear.
(10) "Gimme" by BANKS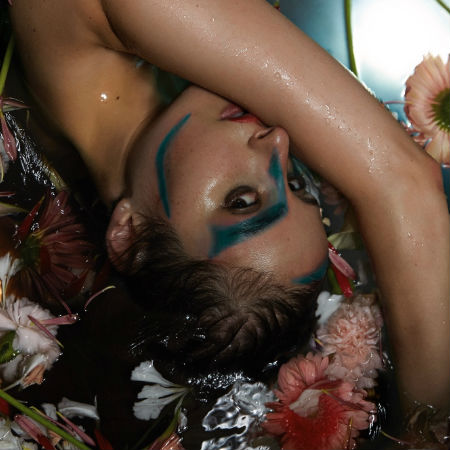 American Jillian Banks Rose Banks, known to music lovers the world over as a highly-capitalised BANKS, has released her first song since 2017 and it's an epically-impressive piece of work.
Kicking off with some stuttering, melodically-rich synth work and some haunting vocals, "Gimme" is a pulsing slice of slow-burn electronic pop that carries a powerful statement of self worth.
(11) "Peace of Mind" by Avicii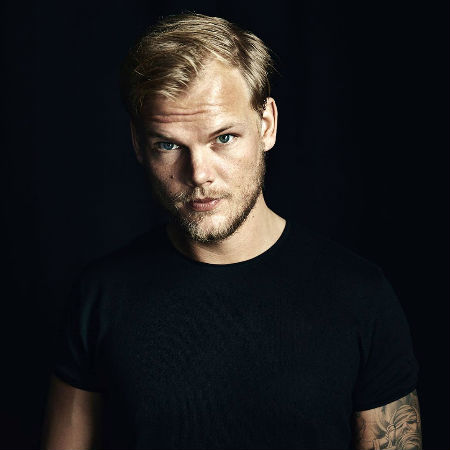 When an artist such as EDM powerhouse Avicii (Tim Bergling) is no longer with us – he passed away in April 2018 – and a posthumous album is release, it's well nigh impossible, as DJ insightfully observes, not to listen to it with a profound sense of what the artist meant when he recorded the tracks.
Largely finished at the time of his death, and prepared with the help of long-time collaborators using notes and ideas the artist himself left behind, songs like "Peace of Mind" speak of a desperate need to step right away from the rat race, from the incessant pell-mell of life, and take a breather.
(12) "Dance in the Dark" by Au/Ra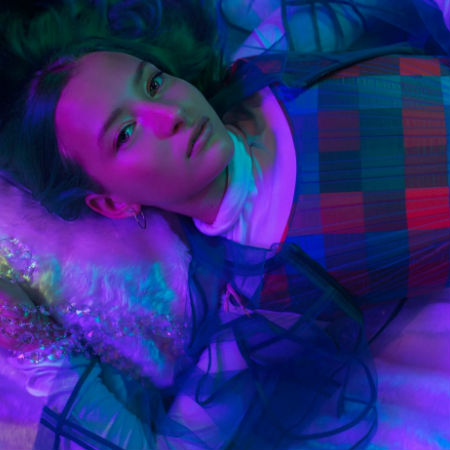 German/Antiguan singer-songwriter Au/Ra has got one of those immediately memorable voices that can not only wrap itself around pretty much any note going but which powerfully emotes like nobody's business.
She brings all this vocal energy and chutzpah to "Dance in the Dark", an electro-pop gem song that surges with driving melodies, insistent beats and a willing to talk about some big issues.
(13) "You Are Strange" by KONGOS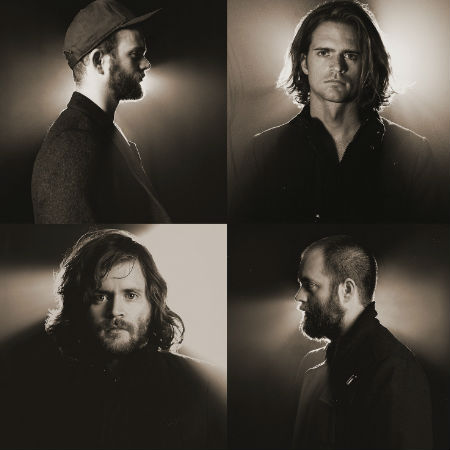 Unconditional love and aceptance is the greatest gift you can give someone, and KONGOS celebrates if beautifully in "You Are Strange" which, according to We Are: The Guard encourages us to "embrace our insecurities and thoughtfully unravels what goes through our mind when we stare at our partner's eyes. They waste no time in stomping in with their perfectly frank words and contagious energy that is heightened thanks to the propelling percussion heard throughout the background."
It's a beguiling marriage of sense-of-self-affirming lyrics and loping upbeat mid-fi melody that leaves you feeling pretty good about life, especially when everything you are is embraced as you always hoped it would be.
(14) "C7osure" by Lil Nas X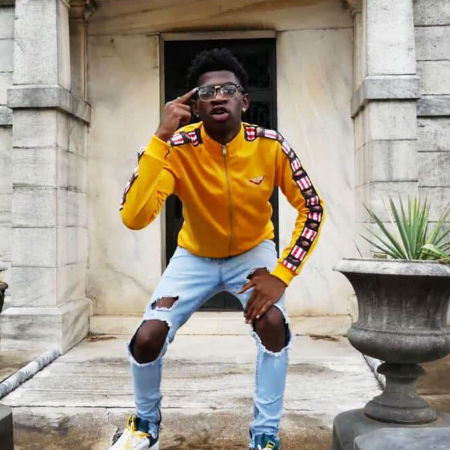 Better known as Lil Nas X, an artist who has had a monster hit with "Old Town Road" which just clocked up 17 weeks at #1 on the US Billboard Hot 100, the rapper, singer-songwriter and out proud gay man, is everywhere, standing astride like the musical zeitgeist like he was born to be there.
And honestly, when you listen to any of his songs including "C7osure (You Like)", you quickly understand why he is doing so well.
The song is catchy as hell, the lyrics are thoughtful and insightful and there's a sense that this is someone who living his art as much as making it.
(15) "Big Wall" by Dizzy Fae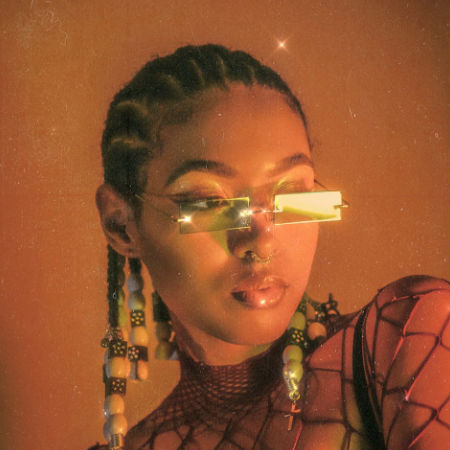 Hailing from gorgeous Minnesota, Dizzy Fae is a queer 20-year-old classically-trained singer and dancer with lots of meaningful things to say and catchy-as-hell songs with which to say them.
Her song " Big Wall' , which comes complete with a video in which the artist plays all the characters who represent a cross section of relationships, has a lot to say about relating to others and yes, yourself.
(16) "Freak Me Out" by Aisle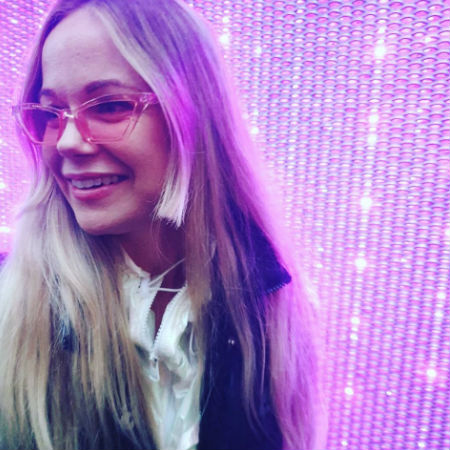 We tend to have a romanticised idea of where great activity takes place – we envisage tortured artists sit atop windswept hills, gazing out moodily to sea or snug inside a gabled nook, their view of forests and rolling hills unimpeded.
But Danish artist Aisle is having none of that with the tune for her immensely catchy song "Freak me Out" coming to her in the most everyday of places …
"The tune for 'Freak Me Out' originated in my kitchen. If you dive into the text, you discover the destructive darkness that I believe exists in all of us. In the text, it's called 'my loaded gun' – and I love it." (Scandipop)
(17) "Faith" by Galantis and Dolly Parton (Feat. Mr Probz)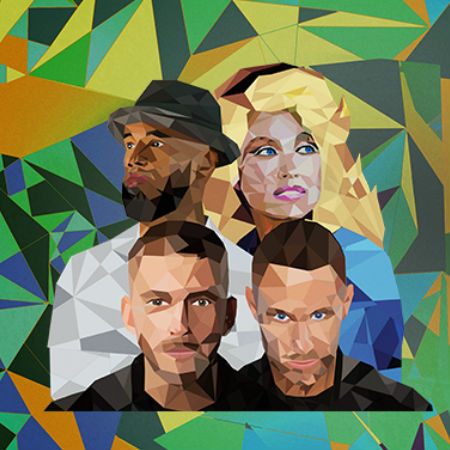 Feeling a little blue? In time of a pick up that will elevate your heart and soul and get your feet tapping in a gloriously happy and spiritually satisfying frenzy?
The look no further than the infectiously danceable delights of "Faith", a collaboration between the legendarily talented Dolly Parton and Swedish dance music duo Galantis (Christian Karlsson and Linus Eklöw) featuring Dutch musician Mr Probz which will absolutely knock your socks off.
(18) "JEKYLL and HYDE" by Bishop Briggs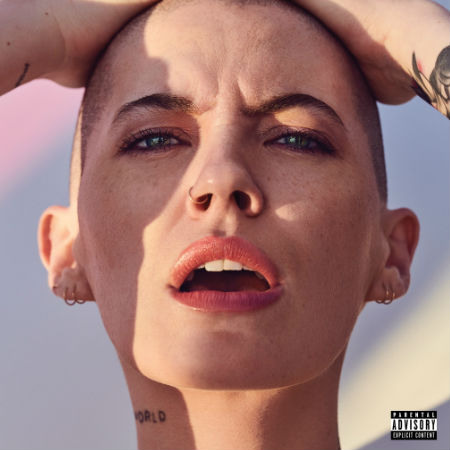 The third single from Bishop Briggs' just-released album Champions, "JEKYLL AND HIDE", co-written with K. Flay, is a song that deals with the fact that dating someone is not always as straightforward as it may seem as the artist explains to NME.
"In the chorus, we wrote 'are you Jekyll & Hyde-ing me?' as a way to describe the chaotic feeling of dating someone who has two very different sides. I hope you like it. And if you don't, please don't tell me. I'm far too sensitive to hear that."
Set to a thumpingly upbeat beat, where the artist adroitly moves from dulcet questioning to outright dismissal, in a series of fluid, emotionally-resonant moves.
(19) "Good Thing" by Zedd and Kehlani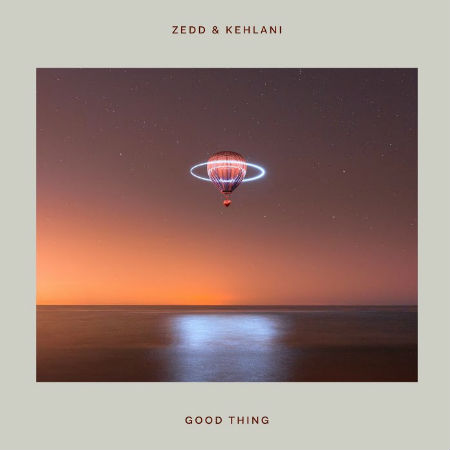 "Lyrically speaking, 'Good Thing' couldn't be more clear if it was made of glass and showered in Windex. 'I'm good by myself // Don't need no one else' doesn't exactly leave much room for interpretation. The premise revolves around being entirely independent and not yearning for anyone else's attention — a narrative that Kehlani tackles with bold authority. Her vocals are precise and confident, ricocheting off Zedd's bouncy production work and elevating slightly when the memorable chorus hits.
"The song benefits from a razor-sharp kick/snare pattern that slices through the beat, which is easily complemented by Kehlani's tenacity. Zedd's production is crisp and it works in tandem with the lyrical content. The final pre-chorus is a glossy gateway for a pleasing key change that drives the song home. As was the case with his Katy Perry collaboration in '365', 'Good Thing' is a bit of a departure from Zedd's token sound. Naturally, having a talented female vocalist on the track's the winning component for his genre experimentation." (source Soundigest)
(20) "Nice to Meet Ya" by Niall Horan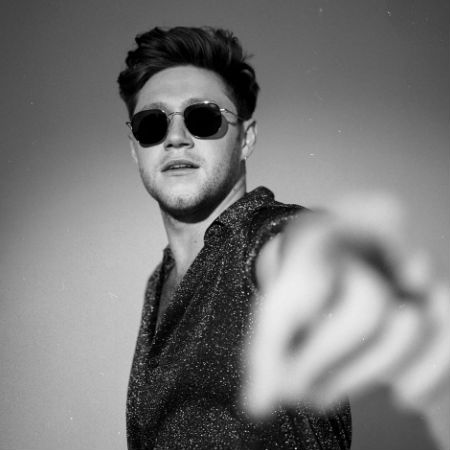 "Niall Horans' new single 'Nice To Meet Ya' may have been a long time coming, but it's definitely worth the wait.
"The song is wonderfully catchy, and is a clear jam from the opening with toe-tapping piano chords as Horan hums melodically into the first verse. The verses and overall vibe of the song have a pace and vibe reminiscent of his One Direction days, or the more upbeat tracks on his first album 'Flicker'. The chorus, however, is what sets the bop apart from anything Horan has released before.
"The guitar kicks in with the lines 'Every time I turn around you disappear', unexpectedly driving the song into a rockier tone. The claps and consistent piano hook keep the track coherent as it ebbs and flows, and really secures the charming and daringly confident vibe that the lyrics exude, 'I want your number tattooed on my arm in ink I swear.' Whilst Horan's vocals are not challenged to their full potential in this track, his smooth delivery in the verses and grittier sounds in the chorus are a wonderful driving force behind the track itself." (courtesy Redbrick)