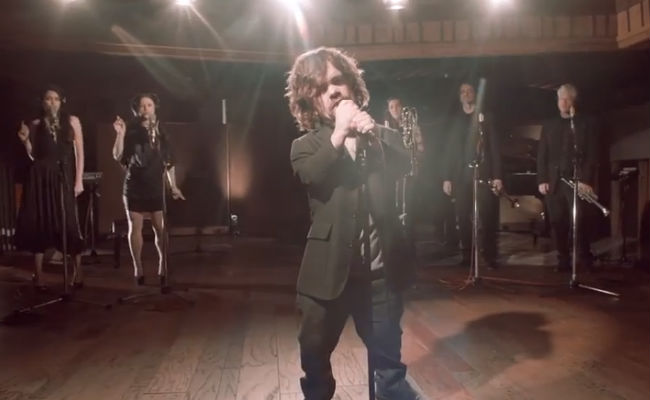 *THERE ARE GAME OF THRONES SPOILERS AHEAD … BORNE ON SINGING DRAGONS WINGS*
What the world needs now is … love, sweet love?
No citizens of Westeros, and further abroad, what the world needs RIGHT NOW is Game of Thrones the Musical … or at least one song from it, created by Coldplay and sung by Peter Dinklage, who plays the urbane, crafty and utterly charismatic Tyrion Lannister on HBO's watercooler-busting epic series Game of Thrones.
Released to mark the first ever Red Nose Day in USA, a campaign "dedicated to raising money for children and young people living in poverty by simply having fun and making people laugh" – In Australia, it's dedicated to raising awareness of, and money for the fight against Sudden Infant Death Syndrome or SIDS – the song is part of NBC's massive live benefit show on the day and is, according to Cnet, part of a swathe of Game of Thrones singalong-ableness (totally a word):
"Dinklage's song is just one of the many Game of Thrones tunes that will be featured on the show, part of a series NBC is calling Game of Thrones: The Musical. The musical will feature several other Game of Thrones cast members singing the tales of Westeros and Essos with Coldplay"
Is there nothing that this amazing show and cast, especially Dinklage who can really a tune, cannot do?
I say no, and after listening to the song, it's doubtful you'll disagree.
Winter may indeed be coming but still, you'll have this tune to sing along to so it won't be all that bad.