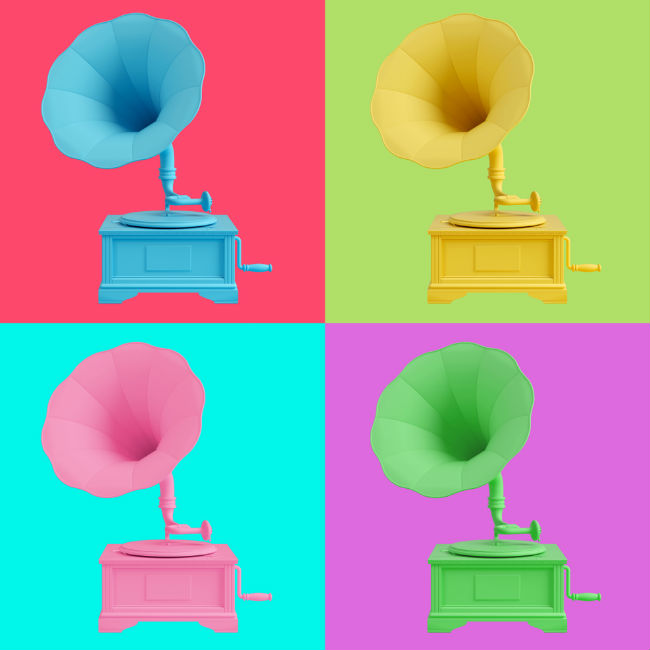 We hide way too much.
Not that everything has to be out in the open – some things should be kept quiet for a variety of reasons.
But too often we don't discuss life in all its uplifting and brutal messiness, conversations that could help many of us to feel better about the state of our lives, our mental health, our very state of being.
Hard definitely but worth it as these five artists demonstrate in songs both enticingly lovely to listen to and bracingly-refreshing in their liberating honesty.
Listen and kick off those shackles, if only for three minutes (but hopefully for much longer).
"My Friends" by Nafets (feat. Chester Watson)
Talk about the perfect unity between blissfully-chilled, melody-rich music and insightfully-piercing lyrics.
Nafets, who spent his early childhood moving between Trinidad and the US, which he credits with giving him a unique perspective as he explains in an interview to The 405:
"I like the idea that we aren't bogged down in some geographical restriction but are part of a deeper legacy and space; it's a mix of nationalism, and a lot of things we need to deconstruct."
In the instance of "My Friends", featuring hip-hop/rap artist Chester Watson, there's another kind of deconstruction going on – the drift that happens between a longtime group of friends when interests and place in life change, and change substantially, and onetime closeness is replaced by distance.
It's a fact of life, the love-hate push-pull of long-existing friendships, and Nafets nails it, placing some salient facts about living into the most melodiously-laidback of summer-like jams.
"Leaning on Myself" by Anna of the North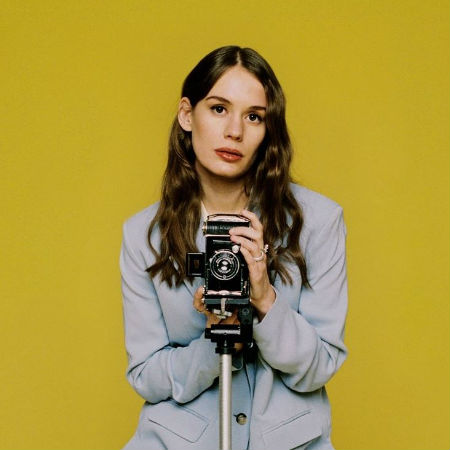 Norwegian artist Anna of the North is musing on the nature of friendship too in "Leaning on Myself", a song which brings with it a deep, resonant, almost substantially-ethereal musicality and vocals that suggest someone out in the depths of night wandering around around trying to figure out the grand mysteries of life.
Or at least sort herself as she told Line of Best Fit:
"There was a point [a year ago] where I went through a lot of shit and I wasn't feeling very well. I had one big break down where I called my mom and just knew I had to change my ways. I had to cut some people out of my life, people I loved but I knew weren't really good for me. It was tough. But I'm good now. Every time I listen to this song it takes me back to that moment. It's fucking sad but also powerful. I'm very grateful for where I am today. In the end you only have yourself, you know, and I guess that's ok."
It may sound grim but listen to the song and you come to appreciate how free and liberated and peace Anna of the North actually sounds, reflecting fact that falling back on yourself doesn't mean the end of relationships with others but rather a healthily re-beginning since this time around you're with people because you want to be and not because you need to be, which is never healthy.
"Clovers" by Barrie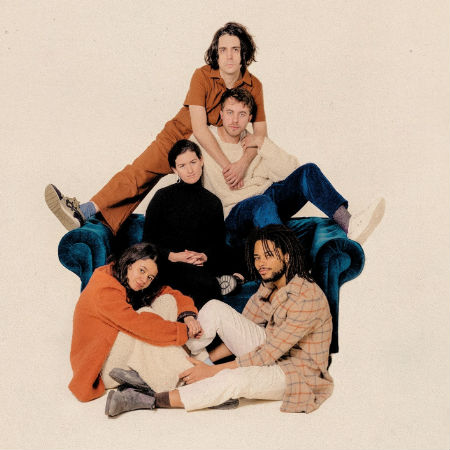 When it comes to Barrie-Lindsay-headed Brooklyn-based multi-national Barrie, who, according to Paste Magazine, are "united by their love of 'a well-crafted pop song that's a little bit fucked up'" (aren't we all really?), I have to unreservedly agree with Stereogum who describe the band as the purveyors of "warm and inviting pop songs", which is exactly what the dream-like, pixie-fun of "Clovers" is.
Listen to it for a nanosecond and an automatic, fully-formed smile leaps onto your face, not so good if you want to appear cool (thankfully not a concern) but great if you want to feel damn good about life, even for the ephemeral lifespan of a pop song.
Drawn from their debut album Happy To Be Here, "Clovers" comes with some pretty lovely, dreamy lyrics:
"Clovers in my eyes, the way the light falls on the bus on the way home. Clovers in my eyes, trying to stay awake, trying to stay away."
It's a pretty compelling, highly-listenable package that makes you think but drift along while you do it which given the intense pace of much of life, isn't such a bad thing after all, is it?
"TV" by Elohim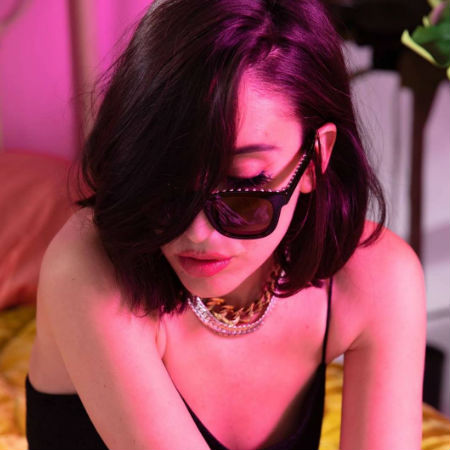 I love how open LA-based singer-songwriter Elohim is, talking in a way that de-stigmatises mental health issues as Line of Best Fit notes.
"She sings about her demons on 'Skinny Legs', drug dependency on 'Xanax', and panic attacks on 'Panic Attack'. On 'TV', the first song of her new project, she sings about coping with negative thoughts."
People talk airily all the time about being open about all kinds of issues like it's some kind of remote, noble objective but rarely do people do it with the graceful articulation or truthfulness of Elohim who lives many of these things, as do many of us.
Talk the aforementioned negative thoughts, a recurring soundtrack to many of our lives, dragging us down and causing us to seek distraction or sanctuary in all kinds of things "to drown out the sound".
The song is richly musical, almost choir-like to the end but it really soars in its freeing honesty which is antidote to feeling like you're all alone with, well, your TV.
"New House" by Rex Orange County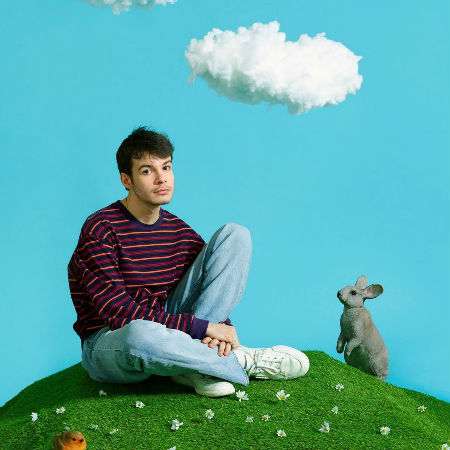 We live in a cynical age, handy when it comes to plowing through the confusing morass of modern discourse, but not so good when it comes to love, true love.
Rex Orange Country aka Englishman Alexander O'Connor, who grew up listening to ABBA and Queen, is here to remedy that, giving us an awwww-inducing song about being with that someone very special in the titular house of the song.
So special is this girl that he swoons that he feels for her just what he did at the beginning, that he can't imagine life without her, and that she provides a real safe place for them to hide away from the world.
His voice sounds eagerly-joyful, though the lyrics are sober about the stresses and strains of life and its bleakness, cognisant of the fact that there's a lot to be worried about.
But not now, thank you – he's in love, he wants to move in with her and really, that's all that matters.
Yeah, it's pretty wonderful …
SONGS, SONGS AND MORE SONGS EXTRA!
With the Stranger Things season trailer just out, now is a great time to unveil a classical version of the hit show's theme song which is, remarkably beautiful and quite arresting in its own way (c|net)
Want some beautifully-delivered music?
Of course you do, here's Swedish pop wunderkind performing the transportive "Ever Again" from her album Honey on The Late Show with Stephen Colbert (Paste Magazine)
Finally, all 41 songs are now available for the 2019 Eurovision Song Contest and they have been very helpfully spliced into a 15-minute recap which is a great way to get up to speed quickly … and to ogle the hot suited clone men of Armenia's entry is that is your thing …