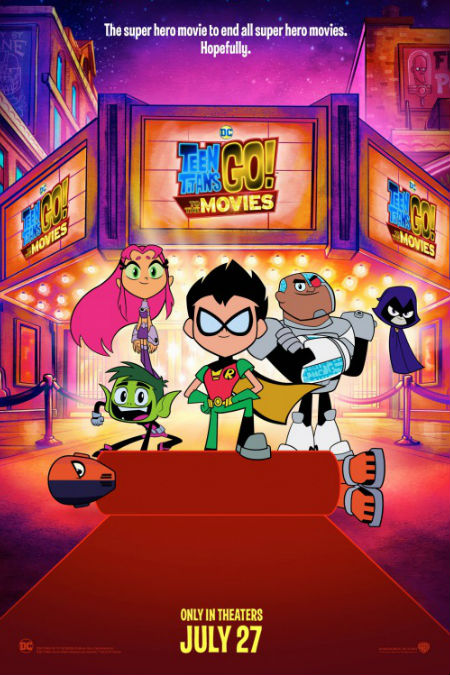 I love cartoons, yes even as an adult, and I love inventive parodies, so it mystifies me how I managed to miss a single episode of the hit Cartoon Networks' show Teen Titans, an animated superhero series created by Glen Murakamia based on a series of 1980s comic books, New Teen Titans. (It appears I'm not alone.)
Granted I am not an habitual watcher of the Cartoon Network – not so much because I don't fit the demographic (which, ahem, I don't) as it is that I'm hard-pressed finding the time to watch all my favourite adult shows, let alone indulging my inner-5-year-old constant clamouring for new fun cartoons. Still the buzz about the series was pretty big and yet somehow, this cheerily, colourfully irreverent tale told over five seasons and a movie of five superheroes known as Robin (Scott Menville), Starfire (Hynden Walch), Cyborg (Khary Payton), Raven (Tara Strong) and Beast Boy (Greg Cipes) somehow managed to pass me by.
No more! With the debut of the trailer for Teen Titans Go! To the Movies hitting the interwebs and reviews generally rapturously glorying in all the highly-intelligent, beautifully-executed silliness that affectionately mocks the genre it occupies such as the tagline "If Aquaman can get a movie, anyone can" and the hilarious preponderance of reverential Wonder Woman references and a kickass, promising end credits scene, I am adding this to my list of Fun Things to Watch When I Have a Nanosecond Free.
Yeah, it's a long list, but this looks like it's worth adding, if only for a diversionary chuckle in an ever more bleak world …