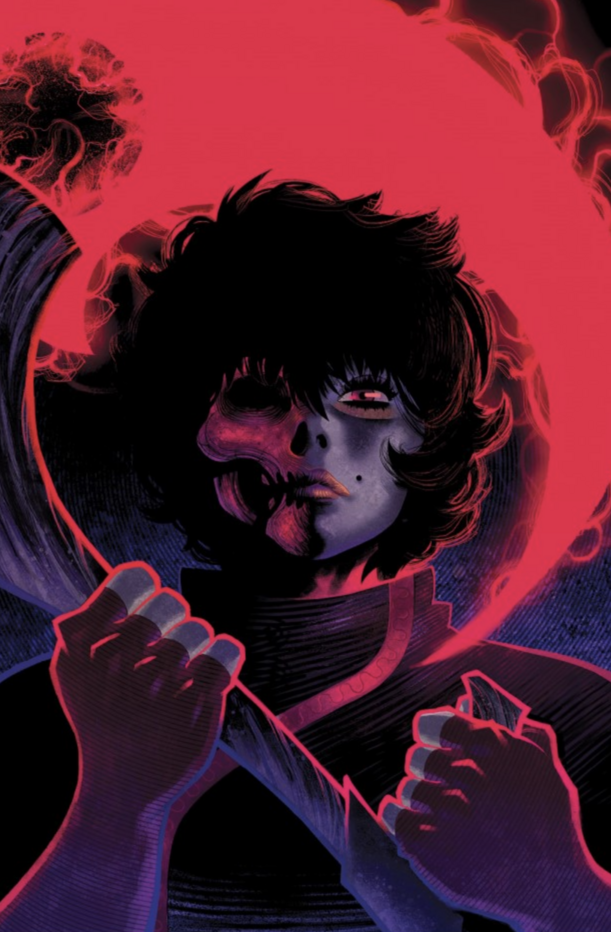 SNAPSHOT
Jessica Harrow is dead. But her journey has only just begun! Discover the world of the afterlife, where Jessica has been recruited as a Reaper, tasked with ferrying countless souls to their final destination. But unlike the rest of the Reapers, she has no memory of what killed her and put her into this predicament. In order to unravel the mystery of her own demise, she'll have to solve an even bigger one – where is the actual GRIM REAPER? GRIM #1 features main cover art by series artist Flaviano, and variant cover art by acclaimed artists Jenny Frison (Wonder Woman), Mike Del Mundo (Thor), Dave Johnson (Superman), and Jae Lee (Dune: House Atreides) with June Chung. (synopsis courtesy BOOM! Studios)
I am not a fan of death … or the afterlife.
To be fair, that's true of most people who quite like living, thank you very much; but my reason for being death-averse has a great deal to do with not so much dying itself (though, again, NOT a fan) but rather the way the church I attended growing up as the son of a Baptist pastor made it managed to make even scarier and most intimidatingly anxiety-increasing than it already is.
They thought they were selling it big time but what with a judgey God, a loitering Satan and the prospect of an afterlife spent in the dark around a glowing throne, I was never really sold.
GRIM, "acclaimed writer Stephanie Phillips (Harley Quinn, Wonder Woman), fan favorite artist Flaviano (New Mutants), colorist Rico Renzi (Spider-Gwen), and letterer Tom Napolitano (The Joker)" from BOOM! Studios", doesn't exactly sell me on death either BUT, and this is critically important, it gives you a whole, new, cool, fascinating take on the afterlife and that is worth the money you'll plonk down on what looks like a brilliantly well-done series.
And honestly, if you're going to devote time to a new series of anything, it needs to offer that extra, added something to make it worth your time and GRIM looks it will.
Viscerally, anyway; I'll check the veracity some four to five decades hence, thanks.
GRIM #1 drops 11 May 2022.