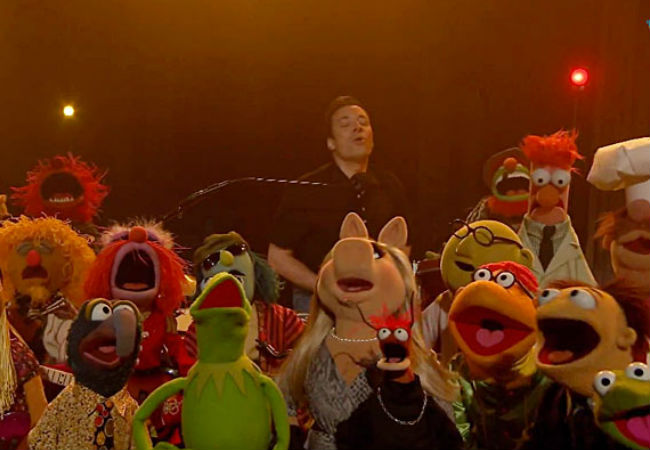 If there was any further proof that there isn't anything The Muppets can't do, and utterly entertain while doing it, I present to you their appearance on the final Late Night With Jimmy Fallon show.
Fresh from an imaginative Superbowl campaign promoting the Toyota Highlander, that made great use of their charm, silliness and inherently loveable goofiness, they joined with Jimmy Fallon in a cover of "The Weight" by The Band (first released in 1968).
Fallon more than ably filled in for the late Levon Holm, with Dr. Teeth and the Electric Mayhem playing along with gusto as the rest of The Band and the Staples Singers.
Most endearingly, Animal punctuated the chorus's trademark "And (and) (and)" in a way that only the boisterous Muppet could get away with.
It was funny, touching and the best possible send off for Jimmy Fallon as he heads over The Tonight Show to take over from Jay Leno, with his first show scheduled for 17 February.