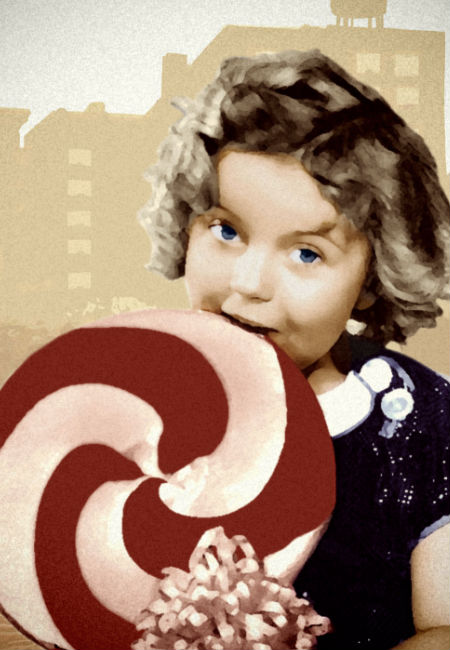 It is always profoundly sad when an icon of your childhood dies.
Granted you didn't know them personally but after being exposed to their work repeatedly in your formative years, and spending so much time with them, you feel as if you know them, as if they were one of your constant companions on the sometimes rocky road to adulthood.
And in reality that's exactly what they were.
I remember watching all of Shirley Temple's movies when I was growing up when they were in near constant high rotation on the one commercial TV channel we had access to way back then.
I delighted in her cute, but not cloyingly sentimental, performances, her talent for acting which was on display pretty much from the word go (a rarity in child stars since most of them trade on cute initially and that's about it), and the way she was able to truly  inhabit a role and not simply look like she was parroting the lines given her, her sparkling personality on full display, smiling and tap-dancing all the way.
Movies like The Little Colonel, Curly Soup (featuring one of her signature songs "Animal Crackers in My Soup"), Poor Little Rich Girl, Captain January, and of course Bright Eyes which featured the tune that became synonymous with her, "On the Good Ship Lollipop", showed off an enormously talented girl who could sing, dance, smile, and deliver her lines with the chutzpah and panache of a professional actor twice her age.
It's no wonder she was so well loved.
While she tried to revive her career in later years after leaving the movie industry at 22 in 1950, via various television shows and appearances, she was never as popular in adolescence and adulthood as she was as a child but frankly that didn't matter.
She had made her mark, had adjusted to life as an adult remarkably well, and even went on to re-invent herself as a globe-trotting diplomat (a role she undertook from 1969 onwards), representing USA in Ghana (1974 – 76) and then Czechoslovakia (1989 – 92), and serving as the first female Chief of Protocol of the United States (1976 – early 1977).
She was, by all accounts, an intelligent, charming and accomplished woman, with her second marriage to Charles Alden Black a long and happy one.
But it will always be as the ringlet-haired little girl (her hairstyle was modelled after Mary Pickford, then a major Hollywood star) who could portray the most multi-dimensional of parts with ease that we will all remember her and I'm sure that, like me, you have spent the day whistling "On the Good Ship Lollipop" and feeling more than a little sad than someone as wonderful as her has left this world.
* Quite a number of beautifully researched and written obituaries have been released including ones by TIME, The New York Times, and Entertainment Weekly (who provided a wonderful retrospective of her work).