SNAPSHOT
Eddie Robson's Drunk on All Your Strange New Words is a locked room mystery in a near future world of politics and alien diplomacy.

Lydia works as translator for the Logi cultural attaché to Earth. They work well together, even if the act of translating his thoughts into English makes her somewhat wobbly on her feet. She's not the agency's best translator, but what else is she going to do? She has no qualifications, and no discernible talent in any other field.

So when tragedy strikes, and Lydia finds herself at the center of an intergalactic incident, her future employment prospects look dire—that is, if she can keep herself out of jail!

But Lydia soon discovers that help can appear from the most unexpected source … (courtesy Tor.com)
Honestly, any book that is described as "a gleaming gem of offbeat weirdness" is going straight to the top of my reading pile without even troubling the TBR stack tottering next to my bed.
I have a thing for quirk with cleverness and imagination and Drunk on All Your Strange New Words seems to have all that and more, with Gizmodo describing Robson's "indelibly unique" book as "a conspiracy theory gift wrapped up as an exploration of our own culture's obsession with ourselves", a presciently clever book with a fascinating genesis.
Eddie Robson was inspired to write Drunk on All Your Strange New Words the night that Bong Joon Ho accepted his Oscars for Parasite. As he watched the director on stage, he observed Sharon Choi, Ho's translator, as she worked. In a world that is constantly pushing towards automation, even automatic translation, what would the act of in-person, immediate, interpretation and translation look like in the future? (courtesy Gizmodo)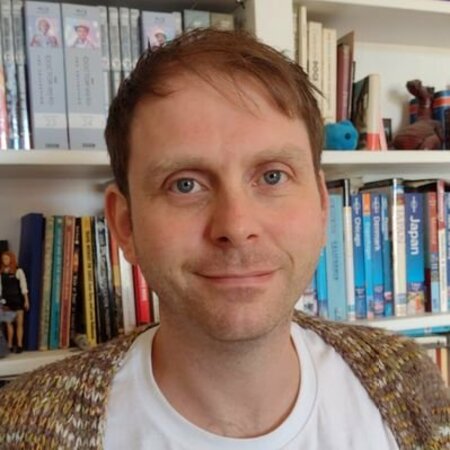 Part murder mystery, part blurring of the boundaries between the real, the imagined and the fake, Drunk on All Your Strange New Words – the title is drawn from the fact that after translating for the digital technology averse Logi, humans off feeing drunks as the proverbial – sounds like a book that offers thrilling adventure and action even as it engages you with its thoughtfulness and insight.
Bring on 28 June when the book becomes available / if you want to read a full spoiler-free review, go to Gizmodo and for an excerpt head to Pan Macmillan.