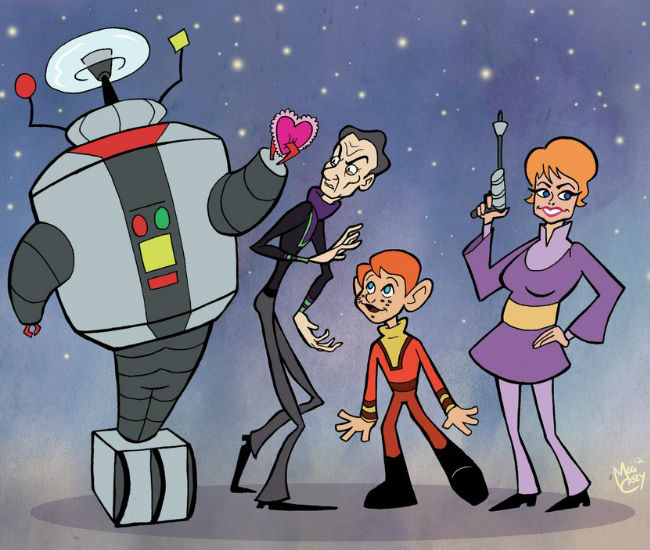 Everything old is new yet again and this time it's all happening way off the map in outer space.
In fact, no one exactly sure where it will be happening – well the characters anyway.
That's right avid spacefarers (which includes yours truly), Lost in Space, which didn't exactly excel when it was revived in movie form way back in 1998, is coming back to a small screen near you courtesy of Netflix, the patron saint of gone baby gone TV shows such as Full House and Gilmore Girls.
Premiering in 2018, the initial season will comprise 10 hour-long episodes produced by Legendary TV, which by virtue of their new off-network home, will be edgier than its original 1960s Irwin Allen incarnation, and will once again show the Robinson family lost in space far from Earth, battling aliens and facing some fierce internal struggles.
According to Cindy Holland, Netflix's vice president of original content, the show is intended to appeal to the nostalgic-minded among us and those looking for a fresh sci-fi experience:
"'The original series so deftly captured both drama and comedy, and that made it very appealing to a broad audience. The current creative team's reimagining of the series for Netflix is sure to appeal to both fans who fondly remember the original and to create a new generation of enthusiasts around the world.'" (c|net)
Championing this retelling of the Robinsons' classic is Kevin Burns of production company Prometheus who has been trying to bring his passion project to life for quite a number of years, which included keeping in close consolation with Allen's widow with the aim of bringing many of his TV shows back onto the small screen by a company called Synthesis Entertainment.
His tireless efforts appear to have finally borne fruit and we can look forward to once again heading off into the outer reaches of the galaxy with a family who frankly should invest a kickass GPS before they launch.