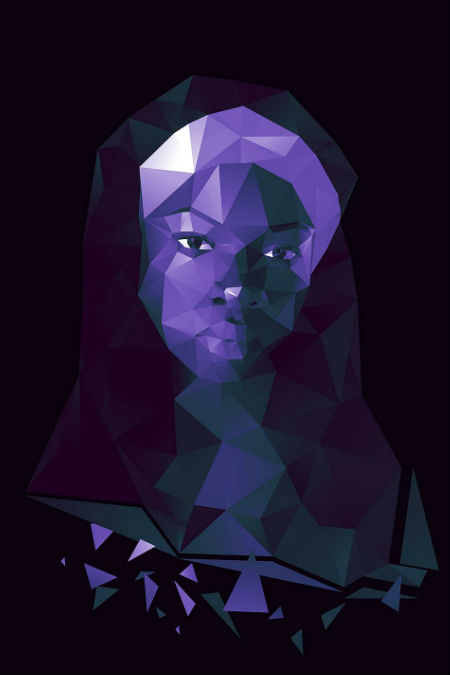 Life isn't easy in an apocalyptic environment.
What with megalomaniacal, sociopathic Governors, endless herds of walkers, cannibals, deceitful fake scientists and the constant threat of starvation/injury/rabid squirrels (there is such a thing and yes you should be concerned, thank you), it doesn't take much, as we've seen often among Rick and his beleaguered much put-upon band, to feel like you might just fall down and shatter.
That very real existential possibility has been given stunning artistic form by Dr. Söd who has fashioned images of the cast of The Walking Dead out of what look like mathematically-precise but utterly beautiful crystal images.
They're evocative, gorgeous and filled with all sort os melancholy and longing, the perfect decorative accompaniment to watching the show which has just begun the second half of season 5 on AMC in USA and Fox8 here in Australia.
You can buy these amazing pieces in a variety of forms from Behance portfolios or Society6, and you should, you totally should.
(source: Moviepilot)