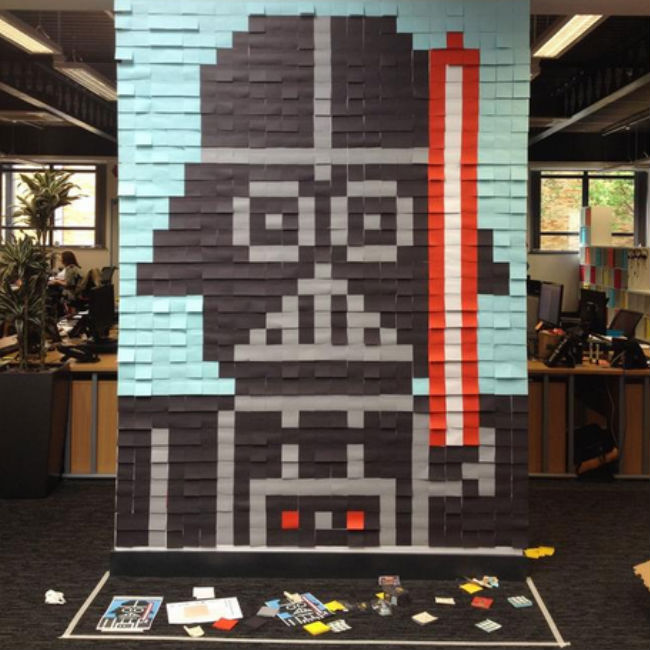 Much as I hate to disparage the dedicated interior design professionals who toil to come up with the office environments in which we spend much our walking hours, the truth is most corporate places of work could do with a little more pep and pizzazz.
Or Star Wars.
Specifically, Star Wars art made out of a fantastically large number of Post-It Notes in every colour of the galactic rainbow.
Rather than talking about how much nicer that would be than beige cubicles and industrially durable blue carpet, the good people at Viking UK, a stationary supply company which is more than happy to let their employees zhoush up their workspace.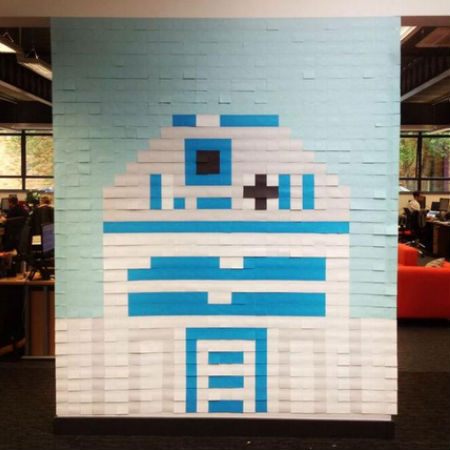 In this case, the dedicated banishers of corporate drab used 3,597 Post- It Notes to create large-scale, wall-hugging images of Yoda, R2-D2, Darth Vader, Luke & Leia and Han Solo.
And if you're thinking that must have taken a lot of effort and thought to make a reality you'd be right:
"Each individual Post-it note is 3×3 inches (76.2mm x 76.2mm) and, since it was a round number, we decided to work in inches for the entirety of the project," explains the blog. "We then set about calculating just how many post-it notes we'd need for each mural. This was pretty simple — basically you just divide the area in inches by the area of a Post-it note (9″). So, for example, one of our columns was roughly 100×75″ — giving us a total area of 7,425″. This figure, when divided by 9″, gave us a total post-it note count of 825. We calculated that this meant rows of 25 notes and columns of 33 note."
But worth it? Without a doubt.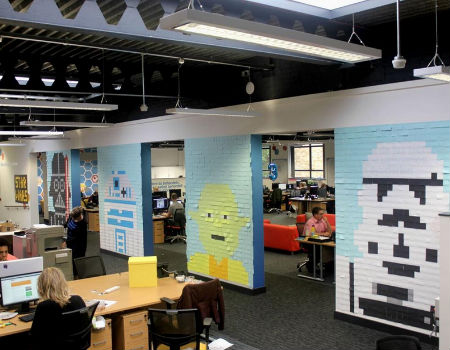 And here's a video of everyone hard at work adding some "Long time ago in a galaxy far, far away" je ne sais quoi to their office …