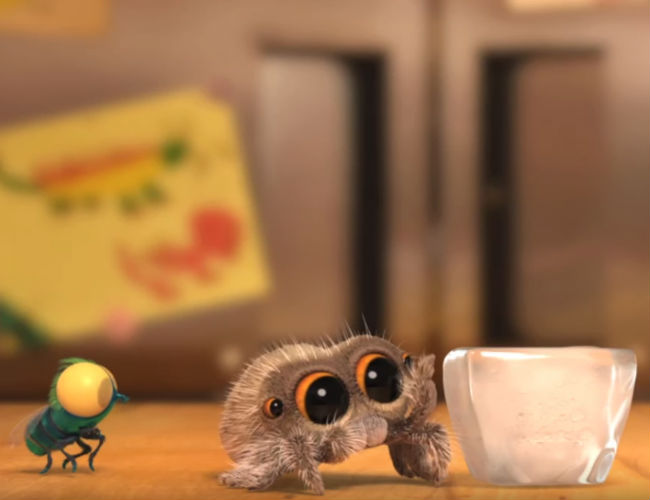 Summer is here! Lucas and his friend found a new toy to play with – if only they could get it to stay still! (synopsis via Laughing Squid (c) Lucas the Spider
Here in Australia, winter, which truth be told doesn't amount to all that much, at least compared to North American or European snowfests, is gone, and with a brief break for some Spring-like flowery coolness, summer is on its way.
Which means it will soon get hot, damn hot.
How to stay cool then when the mercury starts climbing crazily northwards?
Take a tip from Lucas the Spider and his new friend fly, both given adorable life by creator and animator Josh Slice, who have a bundle of sink-sliding fun atop an unusually resilient, shape-holding ice cube.
Like all of Lucas the Spider's endearing adventures, it's an absolute joy to watch.