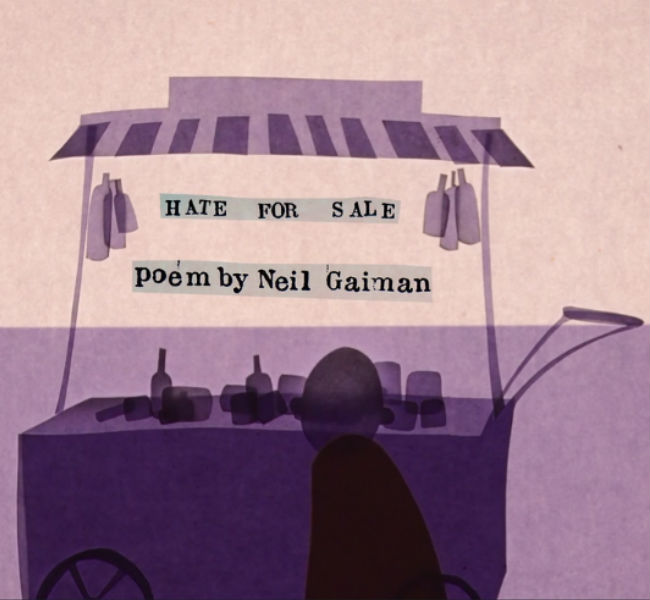 Neil Gaiman is an imaginative, thoughtful, powerfully-talented writer with a seemingly endless capacity to take what many of us are thinking and put it into cogent, poetically-articulate form.
So when you marry up his powerful poem Hate For Sale, on the seductive (though destructive) power of hatred, with the exquisite artwork of Dutch animator Anna Eijsbouts and the creatively dulcet, pitch-perfect tones of Peter Kenny, you have a masterpiece of poetic theatre.
This beautiful, confronting and thoughtful piece of work comes courtesy of The Visible Poetry Project, which describes itself as "a nonprofit organization bringing together independent poets and filmmakers from around the world to create short poetry films."
Given the fact that poetry does not enjoy the high profile of novels or non-fiction works, this is a brilliant idea, elevating the richness and power of poetry to an entire new audience.
In the case of Neil Gaiman's amazingly evocative poem, the work of this organisation is a necessity given the dire state iof a polarised world where hate seems easy to indulge for many people than concern and understanding for their fellow man.
Watch it, ponder it and be glad that there are still many out there who prioritise art and understanding over hatred and destruction.
(source: io9 Gizmodo)