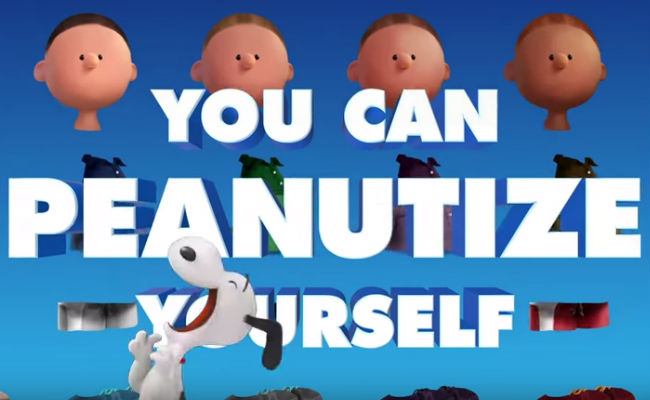 Who hasn't read Charles Schulz masterfully-written, warmly-engaging and cleverly-insightful comic strip Peanuts and wished they could somehow step into its ink-defined panels?
Have you ever wanted to lean on Schroeder's piano, like Lucy does, and ponder the meaning of life, the universe and as much of everything as a child can manage?
Or dashed through the skies with Snoopy in his Sopwith Camel in full get-the-Red Baron mode?
Or even thought wouldn't it be great to be Charlie Brown and finally kick that football – as if Lucy would actually let you – or talk to the Little Red-Haired Girl, or wondered what it would be like to wait with Linus Van Pelt in the pumpkin patch on Halloween for The Great Pumpkin?
If you have, and c'mon we all have at one point or another, then have the makers of the upcoming The Peanuts Movie got a brilliant web-based app for you!
If you go to PeanutizeMe, this fun app lets you, and anyone you know, turns themselves into a Peanuts-like character, ready to take on a richly hand drawn world that has entranced people for decades.
OK, you may not ever get to kick the football, but you'll at least look like someone who'll give it a go, and in the world of Charlie Brown where trying, if not execution, is everything, that's pretty much all you can ask for.
The Peanuts Movie opens on 6 November 2015 in USA and 26 December in Australia … but PeanutizeMe is waiting for you now.